The disconcerting diary note from a Carlton & United Breweries manager was revealed at a Senate inquiry yesterday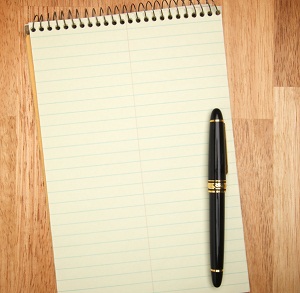 A manager's diary at Carlton & United Breweries revealed plans to "shoot the shit" out of workers and "cut their supply lines and starve them out - through legal fees and defamation".

The diary note was revealed at a Senate inquiry on Thursday and was part of a strategy to "win the war" against union workers protesting job cuts at its Abbotsford brewery in Melbourne.

It was written last year by the brewery's plant manager, Sebastian Siccita, when the company faced a damaging boycott of its beer products.

Siccita was caught off guard when the Senate committee chairman, Labor's Gavin Marshall, showed him the copy of the document and began questioning him on what he meant by the comments.

In a statement in response to the revelations, CUB management said: "The notes were written by one of the managers at the brewery during a difficult time in the dispute and did not reflect the strategy of CUB management, and were clearly not borne out by any actions that CUB took during the dispute.

"While it is disappointing that the manager's missing notebook has been used in this fashion in a Senate committee, CUB and its new management team is focused on the future and good relations at all its worksites."

The dispute began when CUB changed contractors and 55 maintenance workers were offered their jobs back on substantially reduced pay.

But when Anheuser-Busch InBev took over CUB's parent company SABMiller they hired back the workers on their full pay and conditions.

CUB vice-president of legal and corporate affairs Craig Katerberg told the Senate inquiry into corporate avoidance of the Fair Work Act that "it was clear CUB should have taken a more collaborative and consultative approach".

Katerberg added that the company now required contractors to use enterprise agreements voted on by a representative sample of workers who were intended to be covered by the agreement.

Electrical Trades Union state secretary Troy Gray said if the diary notes were Siccita's then he should resign.

"I've been an official for 20 years and I'm fairly shocked and appalled by what was revealed today," he said.

"I think the workforce would say if you have any moral fibre at all you should resign and resign immediately."