An overseas worker on a 457 visa was required to pay back $18,000 of his wages through an unlawful cash-back payment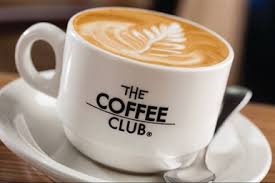 A Coffee Club franchisee in Brisbane has been penalised more than $180,000 for requiring an employee to repay $18,000 of his wages by threatening to cancel his 457 skilled worker visa if he refused.
The penalties have been imposed in the Federal Court Circuit against Saandeep Chokhani – who, with his wife, formerly owned and ran the Coffee Club franchise at the Nundah Village Shopping Centre.
Chokhani has been penalised $30,000 and a company he and his wife are the directors of, Gaura Nitai Pty Ltd, has been penalised a further $150,900.
The worker is an Indian national in his late 20s who was sponsored by Gaura Nitai to work as a cook at the Nundah Coffee Club outlet on a 457 visa.
The worker's contract stated he was to be paid an annual salary of $53,900 on a weekly basis - but he endured long periods without receiving any wages at all.
After failing to pay the worker any wages for a four-month period from July to November 2014 and a one-month period in February-March 2015, Chokhani and Gaura Nitai paid the worker $19,334 by electronic transfer on 22 April 2015.
Judge Michael Jarrett found that Chokhani then told the worker to withdraw $18,000 in cash and repay it to him or Chokhani would take steps to cancel his 457 visa.
The worker withdrew $18,000 in cash the same day and repaid it to Chokhani.
"(The worker) was in a bind," Judge Jarrett said.
"He could not leave his employment because if he did so he would breach a condition of his visa and his ability to remain in Australia would be seriously compromised. He was effectively working for nothing."
The worker lodged a request for assistance with the
Fair Work Ombudsman
only after his employment was terminated without notice in November 2015.
When Fair Work inspectors investigated, they found that because of the unlawful cash-back payment, the worker had been underpaid his minimum hourly rates, casual loading, annual leave entitlements, overtime rates, payment in lieu of notice of termination and penalty rates for weekend and public holiday work.
The unlawful cash-back payment and the underpayment of contractual entitlements led to the worker being short-changed a total of $23,546 between September, 2013 and November, 2015. The worker was back-paid in full earlier this year.
The worker told the Court that the exploitation had led to him incurring credit card debt and needing to borrow money from family and friends.
Judge Jarrett described the requirement placed on the worker to pay-back his wages as "especially egregious", saying it was "an inappropriate and grotesque exploitation of the power imbalance that existed between (Chokhani) and (the worker)".
"The respondents' conduct was deliberately exploitative of (the worker's) position being, as he was, dependent upon (Gaura Nitai's) ongoing sponsorship so as not to jeopardise his 457 visa", Judge Jarrett said.
Moreover, Fair Work Ombudsman
Natalie James
said the penalties imposed send a message about the seriousness of exploiting the vulnerability of visa holders.
"We will do everything within our power to pursue any employer who thinks they can exploit the power imbalance they have over migrant workers they employ," said James.
"Any unscrupulous employer tempted to engage in this sort of conduct should think again because there are serious consequences for this type of behaviour."
At the time of the investigation, the Fair Work Ombudsman previously had a proactive compliance deed in place with the owners of the Coffee Club Franchise, Minor DKL Food Group (MDKL).
James commended the company's cooperation through the course of the investigation and its approach to ensuring compliance in its network.
Chokhani and Gaura Nitai ceased operating the Nundah Coffee Club outlet in May 2017.
James said exploitation of workers with franchise chains continued to be a concern for the Fair Work Ombudsman and she welcomed the Government's proposed new laws relating to underpayments within franchise networks.
In the 2015-16 financial year, 38 of the Fair Work Ombudsman's 50 litigations (76 per cent) involved a visa holder, and more than $3 million was recovered for all visa-holders.
In April, James made a submission to a Senate Inquiry supporting the Fair Work Amendment (Protecting Vulnerable Workers) Bill 2017.
James stated that the package of measures contained in the Bill will go some way to giving the Fair Work Ombudsman the tools to combat the most serious worker exploitation.