A former Coffee Club employee has allegedly been coerced into repaying $18,000 of his own wages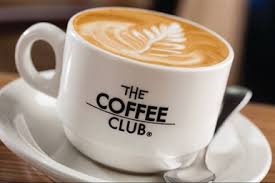 A Coffee Club café franchisee in Brisbane allegedly coerced an overseas worker to repay $18,000 of his wages by threatening to cancel his 457 skilled worker visa if he didn't do so.

The accusations come amid the Turnbull Government's proposed changes to the 457 visas which are common in Australia's cooking profession.

Saandeep Chokhani and his wife owns and runs the Coffee Club franchise at the Nundah Village Shopping Centre.

In addition to the Coffee Club franchisee, Chokhani and his wife's company Gaura Nitai is also facing Court.

The Fair Work Ombudsman Natalie James said the agency has a proactive compliance deed in place with the owners of the Coffee Club Franchise, Minor DKL Food Group (MDKL) and commended the company's cooperation through the course of the investigation.

The underpaid worker is an Indian national in his late 20s who was sponsored by Gaura Nitai to work as a cook at the Coffee Club outlet on a 457 skilled worker visa.

The cook was allegedly promised an annual salary of $53,900 when he was recruited but was paid much less.

Moreover, after failing to pay the worker any wages for a four-month period from July to November in 2014 and a one-month period in February-March 2015, Chokhani and Gaura Nitai paid the worker $19,334 by electronic transfer on 22 April 2015.

Chokhani allegedly then told the worker to withdraw $18,000 in cash and repay it to him or his 457 visa would be cancelled. The worker obeyed Chokhani's request on the same day he was asked.

However, the worker only lodged a request for assistance with the Fair Work Ombudsman after his employment was terminated without notice in November 2015.

The Fair Work inspectors allegedly found that because of the unlawful cashback payment, the worker had been underpaid his minimum hourly rates, casual loading, annual leave entitlements, overtime rates, payment in lieu of notice of termination and penalty rates for weekend and public holiday work.

The worker was allegedly short-changed a total of $23,546 between September, 2013 and November, 2015.

The FWO Natalie James added they are pleased that in this instance, the franchise owner presented their inspectors with documents to assist the investigation.

"It should be noted that we received these documents without the need to issue a Notice to Produce. MDKL is to be commended for its approach to ensuring compliance in its network," said James.

The worker has now been back-paid in full. Chokhani faces maximum penalties of up to $10,800 per contravention and Gaura Nitai faces penalties of up to $54,000 per contravention.

The penalty hearing is scheduled for the Federal Circuit Court in Brisbane on 2 June.

Earlier this year, a Court issued record fines of $532,000 against one cafe which coerced 457 visa workers to pay back portions of their wages under threat of violence.