The scourge of gendered violence, bullying and discrimination has been in the spotlight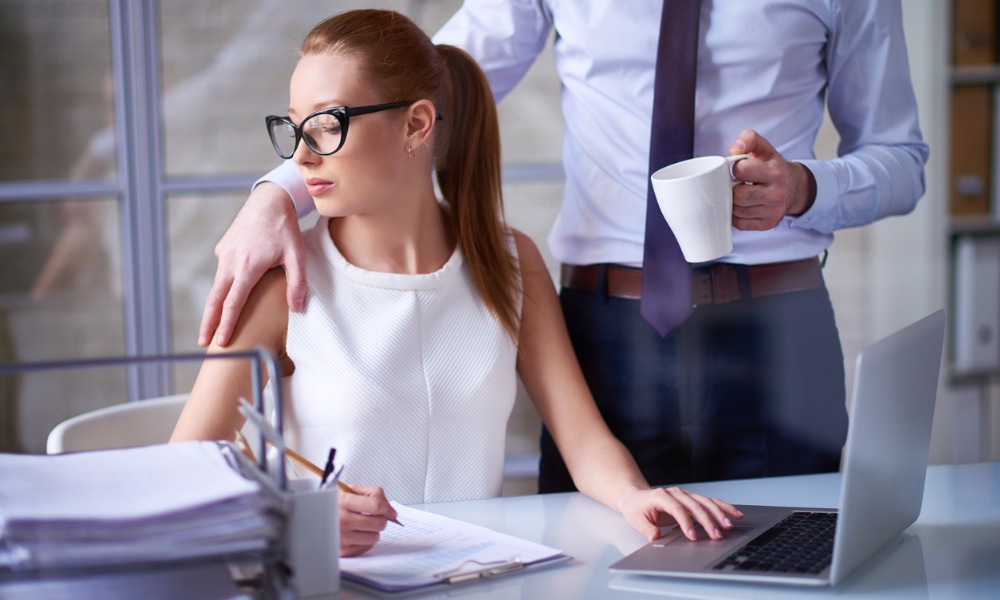 Employers are being called on to step up the protection of whistleblowers in a bid to tackle the worrying prevalence of sexual harassment and bullying within Australia's workplaces.
The scourge of gendered violence, bullying and discrimination has been in the spotlight after countless scandals have emerged, including the alleged rape of young political staffer Brittany Higgins inside Canberra's Parliament House. Her story sparked outrage across the nation and led to over 100,000 people demanding reform from Prime Minister Scott Morrison.
In response, Morrison confirmed the government will adopt all 55 recommendations from the Sex Discrimination Commissioner's [email protected] inquiry in full, in part or in principle, more than a year after it was released. The damning report highlights the prevalence of workplace harassment after 33% of respondents said they had experienced workplace sexual harassment in the previous five years.
Commentators have argued that policy alone cannot tackle the issue and in fact, workplace culture should be under the spotlight. But what about the role of whistleblowers?
Read more: Workplace harassment law set for overhaul after government vows to take action
Speaking to HRD, Howard Whitton, Director and CPO at The Ethicos Group, said it needs to be easier for people who observe bad behaviour in the workplace to do something about it, and survive.
"It all starts with knowledge," he said. "We have been finding that a lot of people do not recognise certain kinds of wrongdoing as something they can, or should, do anything about. We take the approach that whistleblowers who disclose wrongdoing should be treated by the organisation that employs them as an asset."
"If you've got someone in the organisation who is in a position to help ensure that the organisation doesn't finish up on the wrong end of scandal or a court case, then why wouldn't that business make it easier for those people to help them stay out of trouble?"
According to Deloitte's "conservative estimate", the financial impact of workplace sexual harassment in Australia is around $3.8 billion a year. When it comes to workplace bullying, the figure is even higher. A 2010 Productivity Commission report put the yearly figure at up to $36 billion.
Whitton said the current protections for whistleblowers are not effective enough – especially when it comes to prevention retaliation. Fearing repercussions is the number one barrier that stops bystanders or whistleblowers from reporting what they've seen. As a result, this is a key area to focus on if employers are serious about stamping out harassment and bullying.
The Ethicos Group has been working on a new approach to tackling the issue. The Workplace Help-Key is a USB stick containing resources to help people identify bullying or sexual harassment, as well as expert advice on the next steps. The tool also doubles up as a place to save communications which may eventually become evidence, for example, in pushing back against gaslighting.
Read more: COVID-19: Sexual harassment complaints rise since pandemic
Whitton said improving knowledge around bullying and harassment, as well as empowering people to act, will both be key factors in turning the tide within Australia's workplaces. He believes people are gradually becoming more aware about what constitutes wrongdoing but the biggest change over the last five years has been the expectation that an organisation will take action once bad behaviour comes to light.
"Public expectations are changing, and that change is for the good. We are seeing the better organisations committing to having a process for dealing fairly with allegations around workplace bullying and sexual harassment but really, all they're doing is catching up with the law," he said.
Last year the Corporations Act amendment came into effect, requiring public companies and large proprietary businesses to introduce a compliant whistleblower policy. The new legislation broadened the range of conduct and people eligible for protection and allowed the disclosures to be made anonymously. Importantly, the amendments also stepped up the protection for whistleblowers, including fines for companies and individuals of more than a million dollars and the threat of prison time where they fail to prevent retaliation against a genuine whistleblower.