But will Scott Morrison's promise to strengthen legislation go far enough?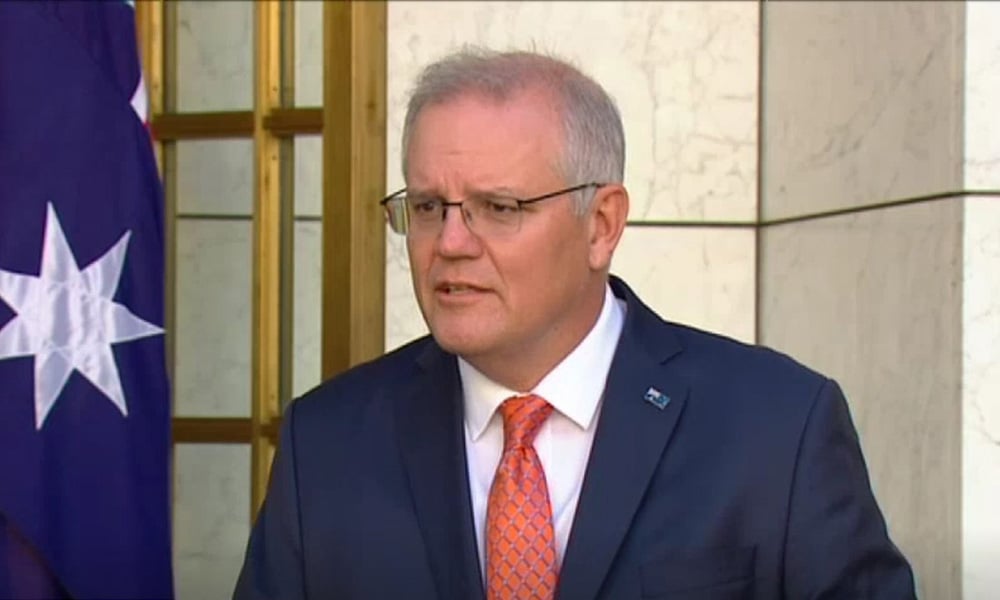 The Federal government has agreed to strengthen legislation to tackle workplace sexual harassment after a series of rape scandals emerged from Parliament House.
The pressure on Prime Minister Scott Morrison has been building after former Liberal staffer Brittany Higgins bravely waived her right to anonymity earlier this year. She alleged she had been raped by a fellow staff member in the office of her former boss, Linda Reynolds.
The story promoted other victims to come forward, sharing experiences of sexual harassment and assault at the hands of government staffers. The handling of Higgins' report at the time underlined the woeful attitude towards victims of sexual assault and the intrinsic culture of protecting perpetrators within Parliament.
After sustained backlash from campaigners, including last month's March 4 Justice rallies which saw over 100,000 people take to the streets in protest, Morrison has agreed to take action.
Last week, along with Senator Michaela Cash, Morrison said the government would agree to all 55 recommendations, either in part or in full, from the [email protected] report which was published last January. Only nine recommendations were enacted at the time of its publication.
Speaking to HRD, Zana Bytheway, executive director of JobWatch, an employment rights organisation, said now is the time to capitalise on the strength of the campaign.
"We've got a current climate and environment that is ripe for change, and we ought to make the most of it," she said. "Any legislative change is a step in the right direction but let's go all the way and do all we can to maximize the prevention of sexual harassment and the protection of women."
Read more: Sexual harassment still major concern for HR departments
JobWatch has put forward a number of recommendations, some of which the government has confirmed it will implement. They include introducing a national register of confidential settlements of sexual harassment claims and tougher civil penalties for both organisations and individuals which have engaged in, aided or failed to address sexual harassment.
Bytheway said in the past, even when victims have been successful in making a civil claim, the penalty has been inadequate compared to the damage done by the perpetrator. As well as significant psychological damage, harassment can lead to victims being forced out of their workplaces and derail their careers in the process. While strengthening the policy and cultural learning around sexual harassment is important, it does little if the punishment doesn't match the crime.
"Sexual harassment is incredibly serious, and the consequences have to be too," she said. "Unfortunately, when it comes to compliance, it's one thing to have discussions, roundtable meetings and it's great to have training, but there also needs to be serious consequences in place."
Read more: Workplace policy isn't enough to tackle sexual harassment
Last week, Morrison announced proposed changes which will see sexual harassment included as grounds for dismissal under the Fair Work Act. They also plan to widen the scope of the Sex Discrimination Act to include judges and MPs, and to extend the amount of time for victims to come forward to two years, instead of the current six months.
The [email protected] report, published by the sex discrimination commissioner Kate Jenkins, includes a broad scope of measures covering education, prevention, reporting, and prosecuting of sexual harassment. Campaigners have long called for its implementation as a starting point to turn the tide on the prevalence of harassment within Australia's workplaces.