Ausgrid claim staff were consulted on the option to outsource parts of the Geographical Information Systems function in early 2016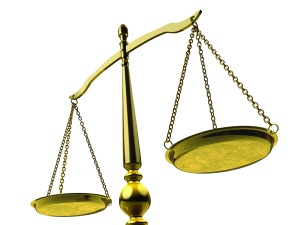 The electricity distributor Ausgrid told staff it would be reducing numbers in the Geographic Information System section, before signing an agreement with an Indian company to do the work.
Now unions have been forced to lift their ban on training overseas consultants hired by Ausgrid to replace 35 workers from Newcastle and Sydney.
The announcement comes after the
Fair Work Commission
threatened to issue orders against the unions.
The Electrical Trades Union and United Services Union placed a ban on their members from training the Indian-based IT contractors who will replace more than a third of the workforce in Ausgrid's Geographic Information System section.
The electricity distributor launched legal action against the unions in the Fair Work Commission, with the matter heard by FWC deputy president Peter Sams.
Deputy President Sams issued a recommendation to the unions, saying he would issue binding orders against them unless the training ban was immediately lifted.
In a statement, Ausgrid claimed that staff and the unions were consulted on the option to outsource parts of Ausgrid's Geographical Information Systems function in early 2016, before new ownership came into place in December.
Moreover, the company said that staff impacted by changes in the business are supported through programs to develop skills to cope with ongoing change, opportunities to transition to new roles both within and outside of Ausgrid, as well as generous voluntary redundancy packages.
"We expect this change to the GIS team will impact about 35 full time roles, however a number of impacted employees have already left the business through our vountary redundancy program or found other jobs within Ausgrid," said the company in the statement.
"We know external suppliers can provide additional services safely, reliably and at a lower cost and this partnership represents a significant saving for Ausgrid."
ETU secretary Dave McKinley said the outcome of the case was evidence that Australia's industrial laws were stacked against the interests of working people.
"What was made clear was that — under Australia's current workplace laws — it is unlawful for someone to take an ethical stand and refuse to train overseas contractors who have been hired to take the jobs of their colleagues," said McKinley.
"Not only does the Fair Work Act fail to protect quality local jobs, it actually prevents people from following their conscience — effectively forcing them to be part of the process of replacing friends and colleagues.
"We have agreed to lift our bans — under legal duress — but we are still looking at all available avenues to save these 35 jobs from being sent to India under the deal between Ausgrid management and Tata Consultancy Services."
USU general secretary Graeme Kelly added it was now up to the new private owners of Ausgrid —
AustralianSuper
and IFM Investors — to save the jobs.
"These funds claim to ethically invest the retirement savings of Australian workers, yet they are allowing managers at a company they majority-own to slash jobs by outsourcing them to India," said Kelly.
"These investors should demonstrate their commitment to Australian jobs by ensuring these specialist positions remain in this country.
"They should also commit to abiding by the spirit of the job protections that were put in place by the NSW Parliament to prevent power privatisation from being a tool to simply slash jobs and services."
Related stories:
Is hot-desking bad for your health?
Most foreign employees paid below award rates
FWC rules on paid domestic violence leave