A Victoria-based company has been fined almost $76,000 after it underpaid a member of staff by $30,000.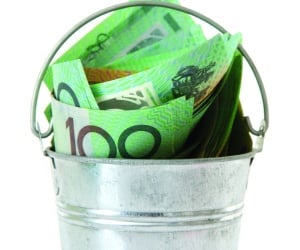 A retailer in Victoria has been fined a total of $75,900 for underpaying a casual employee by almost $30,000.
The order was issued in the Federal Circuit Court. The case arose following an investigation by the
Fair Work Ombudsman
, which led to legal action being taken against the employer.
Westlink International – which trades as Glenelg Auction Centre – was fined $66,000, while Brian O'Halloran received a further penalty of $9900.
The operators were ordered to pay the employee the $29,792 that he was underpaid by, plus interest, within 90 days.
Inspectors found that the casual employee had been drastically underpaid over a three year period. The underpayment was the result of the employer paying him a flat hourly rate of $15, which later increased to $20. Under national minimum wage laws, he was actually entitled to receive over $30 an hour in some instances – according to the Fair Work Ombudsman website, "casual workers covered by the national minimum wage [must] get at least a 25% casual loading."
Following his resignation, the worker was also not paid his accrued annual leave entitlements.
When she delivered her verdict on the Fair Work Ombudsman's case, Judge Norah Hartnett said that the business operators' misconduct was "serious", and involved "a substantial underpayment of basic entitlements to a low paid worker which occurred over a significant period of time".
"The employee has suffered in trying to recoup monies owed to him," she said.
She found that the underpayments had been unsettled for years, but in spite of this, the employer had failed to rectify their mistake, which she said was "particularly concerning" and represented "an avoidance of responsibility."
The judge also found that the company and its operators failed to take steps to determine the correct pay rates for the employee, even after he had told his bosses that his rate of pay was insufficient.
Hartnett said that the underpayments had reduced the organisation's wage costs, giving it an advantage in the "highly competitive" retail industry.
"I accept that there is a need for general deterrence in the retail industry and that it is important in the public arena to confirm that employers such as [Westlink International] must not evade their Workplace Relations law obligations – even in circumstances where they may have, from time to time, cash flow problems," she said.
It was also revealed during the hearing that Westlink International had back-paid over $8000 to an employee in 2008 following an investigation by the Fair Work Ombudsman.
Judge Hartnett said that this had failed to act as a warning to the company at the time, and "did not result in sufficient steps being taken to prevent further contraventions".
Fair Work Ombudsman
Natalie James
said that although efforts were made to resolve the recent underpayment co-operatively, the company failed to back-pay the employee, leading the FWO to take legal action.
She added that the penalty sends a message that underpaying workers, and a refusal to swiftly rectify such matters, is taken seriously and will not be tolerated by the Courts or the community.
"We will not hesitate to take action to ensure employees receive their basic minimum entitlements," she said. "Successful litigations such as this also benefit employers who are complying with workplace laws, because it helps them to compete on a level playing field."
The Fair Work Ombudsman is currently urging employers and employees to check the pay rates and entitlements that apply over Christmas and the New Year.