This Achievers review looks at what the employee rewards software does well and how it could fit into your company's HR software tech stack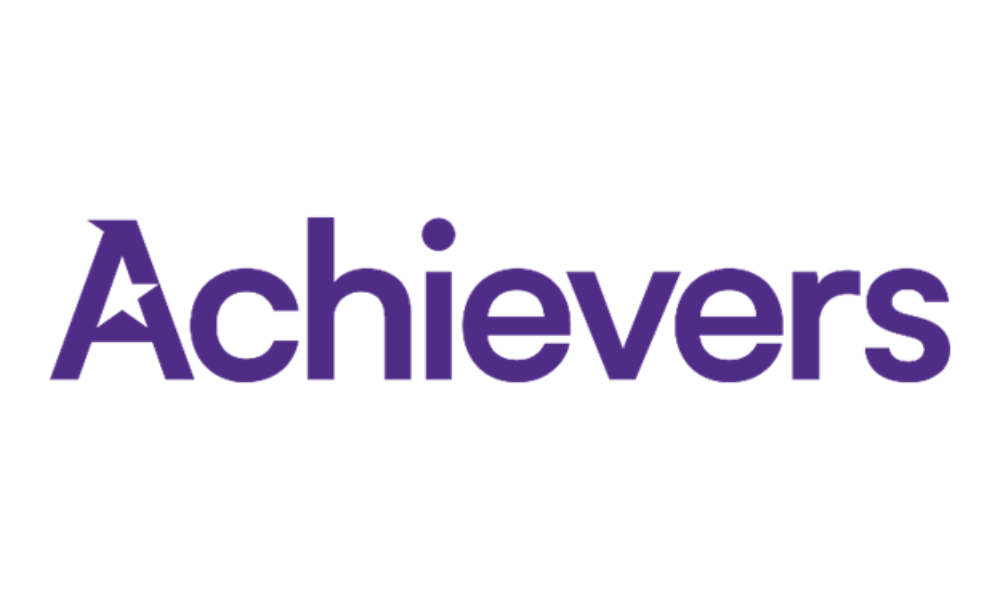 The Achievers Employee Experience Platform, also known as Achievers, performs two main functions that help HR leaders and businesses drive employee engagement and retain talent – continuous feedback and employee recognition. But how does this platform help organizations ...achieve this goal? Is it better than similar tools in the market?
To help you decide if this software best fits your business' employee rewards software needs, HRD's Achievers review takes a deeper look at the different functionalities and app integrations, as well as the benefits and drawbacks of using this tool.
Achievers is a cloud-based employee rewards and engagement platform designed to help business and HR leaders establish a culture of recognition within their organizations. It does this by letting all employees – not just the managers – to send, track, and view the following in one place:
Achievement
Awards
Daily thank yous
Job well dones
For regular staff, Achievers can serve as a one-stop platform for validating their daily contributions. The platform also gives employees access to a wide selection of gift cards, merchandise, and experiences.
By using the tool, managers can likewise access real-time engagement data to help them make informed decisions. Achievers has the capability to track every interaction, providing business leaders key insights on how their rewards and recognition investment is going.
The Achievers platform is centered on employee participation, providing businesses a tool where the entire workforce can recognize each other, celebrate great moments, and give honest feedback. At the same time, it helps improve managers' way of acknowledging their teams' hard work, coaching them, and listening to their needs and concerns.
To achieve this, Achievers offers companies the following solutions:
Achievers Recognize
Recognize is an inclusive employee rewards program that enables an organization's entire staff to reward and celebrate their colleagues' contributions without needing to engage the HR or finance departments. This can be done directly through apps where they work and connect, eliminating barriers to recognition.
Recognize also integrates with the Achievers rewards marketplace, which features products from more than 2,500 brands from over 150 countries. A member experience team is also available to provide support 24/7.
In addition, this platform helps businesses create and customize employee reward programs with a range of modular tools, ranging from budgeted points-based programs to bulk uploads and social media campaigns.
Achievers Listen
Listen provides companies an integrated and flexible toolkit to help facilitate communication through frequent and purposeful feedback. This toolkit includes science-backed surveys designed by Achievers' Workforce Institute aimed at measuring and managing all areas of employment from onboarding and voluntary exit and DEIB initiatives.
Listen also comes with a content library consisting of best practices and templates for a range of projects, including corporate social responsibility and employee wellness and safety initiatives.
These features give business leaders a bird's eye view of their organization's health and HR professionals insights on problems and opportunities. These also allow managers to take real-time action to address issues.
Achievers Perks
The purpose of Perks is to reward employees with what they want. Through this feature, employees can choose special offers and discounts from a wide list of entertainment, travel, shopping, and lifestyle brands. Achievers Perks can even create a customer experience for something that employees cannot find in the catalog.
Achievers has a robust list of platform integration partners that help simplify employee engagement. These include:
Axonify
Microsoft Outlook
Microsoft SharePoint
Microsoft Teams
Microsoft Viva Connections
SAP SuccessFactors HXM Suite
Slack
WeSpire
Workday HCM
Workplace from Meta
UKG Pro
Zoom
Achievers also features an open API, allowing the program to easily integrate with different workplace applications. The platform is also compatible with a range of human resources information systems (HRIS), enabling companies to utilize information from the Achievers platform directly from their existing systems. Achiever's list of HRIS partners include:
ADP
Ceridian
Oracle
Workday
The table below details the technical specifications of the Achievers platform.

Employee engagement and reward platforms have become a popular tool among businesses and HR leaders because of the important role these programs play in helping create a positive workplace culture, reduce staff turnover, and boost productivity and profitability.
Achievers is considered among the top employee reward software available in the market, but it has its share of competitors. For those looking for a good alternative to Achievers, they can consider the following employee rewards platforms:
Awardco
Bonusly
Culture Amp
Culture Cloud by O.C. Tanner
Kudos
Motivosity
Predictive Index Behavioral Assessment
Workhuman
Achievers was acquired by US-based prepaid and payments provider Blackhawk Networks in 2015 for CA$150 million. In 2018, the fintech firm went from being a publicly listed company to a private enterprise. Blackhawk was then acquired by private equity giant Silver Lake and New York-based hedge fund P2 Capital Partners in a deal worth $3.5 billion.
Achievers was established in 2002 as I Love Rewards by Razor Suleman, who co-founded and now co-chairs Canadian non-profit Elevate. He also co-founded and currently serves as managing director at investment firm Poolhouse Ventures. Here's an overview of the company.
Headquarters address: 99 Atlantic Avenue, Suite 700, Toronto, Ontario M6K3J8, Canada
Year established: 2002
Size (number of employees): 400+
Global locations: Australia, Canada, United Kingdom
Businesses served: 300+
Number of users: More than 2.4 million
Key people: Jeff Cates (CEO), Natalie Baumgartner (chief workforce scientist), Vanessa Brangwyn (chief customer officer), Michael Cohen (chief product officer), Victoria Coombs (chief legal officer), Kristian Gaetano (chief operations officer), Tony Hocevar (chief marketing officer), Ray Payette (chief technology officer), Hannah Yardley (chief HR officer)
Achievers provides a good venue for employees to recognize the contributions of their peers and managers to acknowledge and reward the efforts of their staff in a way that is visible to the entire organization. This can be an effective way to boost employee morale and keep them engaged.
On the downside, while Achievers' purpose of helping businesses build a culture of recognition is admirable, there are certain types of workplaces where it can cause issues. In a workplace where leaders play favorites, for instance, the platform may have an opposite effect. These "favorite" employees could reap the benefits of points and rewards, which will adversely impact the morale of other hardworking staff who may not be part of the "in group." This isn't so much a fault of the software as it can be a fault in management.
Overlooking this downside, which is not the fault of the software, Achievers has been noted for having an interface which is easy to navigate for both employees and managers, while allowing staff to gather points and use them to redeem for rewards which actually interest them. For companies looking for an easy-to-use employee rewards program with a variety of rewards, achievers can be an appropriate choice.
What do you think about the Achievers platform? Is it something you think all businesses should avail of? Write down your thoughts below.