Bonusly can help enrich your company culture and engage your employees. Read this Bonusly review for the details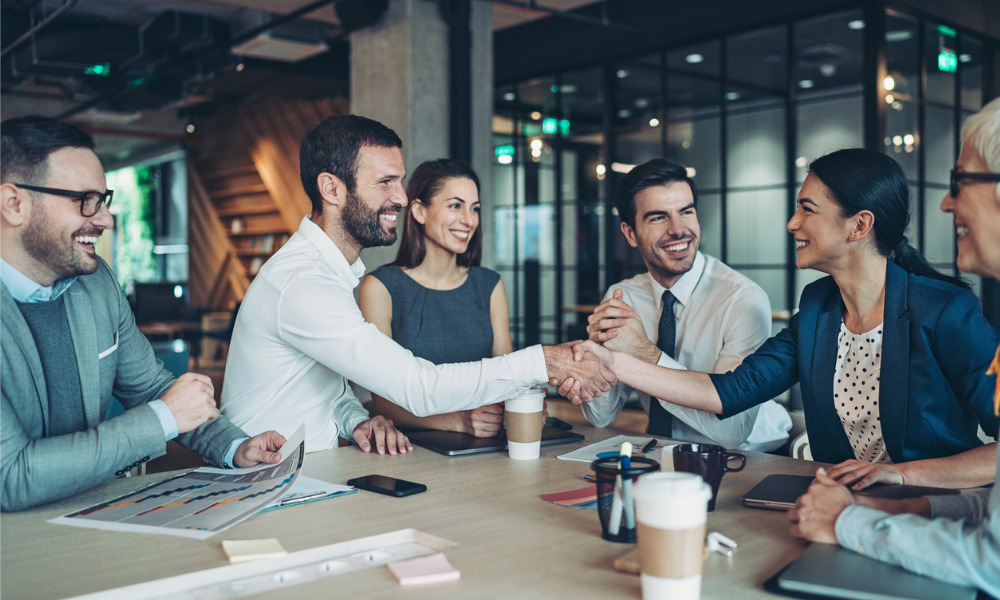 Let's face it, rewards and recognition programs are great ways to celebrate your team's accomplishments and to help motivate employees and colleagues to the next level. However, it is not always easy to know the best way to show recognition or the best rewards to give out.
That's where Bonusly comes in.
This Bonusly review will look at how the software can help companies enrich their culture and engage their employees by putting recognition in the hands of those closest to the work. This is not a complete HR software package, so be sure to read what this rewards and recognition software can actually do for a company.
Bonusly is a recognition and rewards platform that helps organizations enrich their culture and improve employee engagement, regardless of the size or geographic distribution of the team. Bonusly does this by creating bonuses specifically to reward achievements, encourage candidates to join the team, or show gratitude to employees who reach milestones.
Bonusly users can reward employees by gifting them:
Bonuses
Vouchers
Branded items
Skills development opportunities
Vacation days
Gift cards
Other types of employee rewards
It is an ideal way to help employees feel that they are being valued—and rewarded—encouraging them to excel in a positive environment and perform their roles expertly.
Bonusly streamlines all forms of recognition and rewards into a single intuitive system, integrating with all team management tools and workplace systems. For instance, teams can promote company values using hashtags, which employees can use to give real-time recognition to their managers and colleagues.
At wedü, we use the #Bonusly platform to give each other kudos on a job well done! It's a fun way to give a virtual high-five. After all, a good job from a coworker goes a long way! What do you use to recognize your team members? 🙏 pic.twitter.com/VPzXEoKGix

— wedu, Inc. (@weduinc) May 28, 2021
The following are additional uses and benefits of Bonusly:
Recognition. Bonusly's peer-to-peer recognition puts appreciation in the hands of those closest to the work.
Motivation. Meaningful rewards, offered through Bonusly, act as motivation for employees. (Think: donations, gift cards, swag, etc.)
Analytics. Accessing detailed analytics and reporting can help you evaluate who receives recognition and when, which can indicate where your team members excel and where they could use some help.
Collaboration. Bonusly's customer success team can help you build and implement your employee recognition strategy to help promote your company values.
Awards and incentives. Bonusly's awards and incentive programs—such as wellness initiatives, spot bonuses, referrals, and milestone celebrations—increase visibility and participation.
Positive habit. Making recognition through Bonusly a habit for your employees by integrating it into their workflows. For example, employees would be able to view and give recognition through work programs such as Slack, Microsoft Teams, Chatter, Yammer, or your company's intranet.
Minimize administrative time. You can integrate Bonusly with SSO and HRIS/HRMS software like BambooHR, Zenefits, Workday, ADP, OneLogin, and Okta to minimize administrative time.
Feedback. Bonusly also allows managers and leaders to get consistent, real-time feedback from their teams. This is done by creating surveys from Bonusly's customizable template library, or even your own templates. You can offer incentivized survey participation through Bonsuly.
According to Enlyft.com, some 87 companies use Bonusly. Bonusly is most popular in the United States among information technology and services industries. Most of the companies that use Bonusly have 50 to 200 employees and generate $1 million to $10 million in revenue.
Here is a quick look at some of the top companies that use Bonusly:

To show employee appreciation, Bonusly offers an extensive catalog of digital rewards. This also includes gift cards to the most popular brands in the world, including Nike, Apple, Amazon, and Hulu, among many others. Through Bonusly, there are also options to get instantly available cash and charity donations.
This setup eliminates any administrative time required to turn recognition into concrete perks, plus provides employees with more options and more ways to show them how valued their work is.
Bonusly's custom rewards feature allows employers to add their own unique rewards to create an experience that is tailored specifically for your team. The most popular ideas here are branded swag gifts, Apple Music or Spotify Premium subscription, charitable giving, and gift cards, among others.
The most popular rewards offered through Bonusly include the following global brands:
Adidas
Airbnb
Amazon
Best Buy
Chipotle
Dunkin' Donuts
Nike
Panera Bread
Sephora
Southwest
Target
Bonusly Signals lets you collect feedback from employees to focus in on what matters most to them. To create employee surveys, you can use the template library with customized questions to determine specific employee needs, such as recognition, health, and benefits.
Bonusly has been in business since 2013, when co-founder and CEO Raphael Crawford-Marks seized the opportunity to reinvent the way employers, employees, and colleagues recognize and reward their team members.
"I knew that, in order to be successful, companies would be shifting their approach to employee experience, and I thought software could enable that shift," Crawford-Marks told TechCrunch in 2020.
"Bonusly was this elegant idea of empowering employees to give each other timely, frequent, and meaningful recognition that would not only benefit employees because they would feel recognized, but also surface previously hidden information to the entire company about who was working with whom and what strengths they were bringing to the workplace," Crawford-Marks added.
You can redeem your hard-earned points into rewards available from your catalog. It is up to you if you want to spend your points throughout or cash in points from your earnings balance on items in your organization's reward catalog at any point. The best part about redeeming your Bonusly points is that it is easy.
Click on "rewards" in the user toolbar or on the "pick a reward" button below your earnings balance on your company's reward catalog.
When you are in the catalog, you can then choose a reward that you would like to redeem by clicking on the tile on the main page.
Otherwise, you can use the "jump to category" sidebar to search for specific rewards using the search bar at the top of the page.
After you have chosen your reward, it will appear in the redemption box on the right side of the page.
To select the amount you want to redeem, click the dropdown arrow.
A notification pop up will ask you to confirm if you would like to redeem the selected amount.
If it is correct, click, "Yes, I'm sure."
Bonusly integrates with any Human Resource Information System (HRIS) that can support report delivery by a flat-file transfer or API. The HRIS makes a report available to Bonusly through the flat-file transfer to an SFTP server or by API. The user management integration accesses the report each night and applies any changes to the user information within Bonusly.
Headquarters: Boulder, Colorado
Size (employees): 45
Industry: Enterprise software and network solutions
Revenue: $5 million-$25 million
Key people: Co-founder and CEO Raphael Crawford-Marks
Bonusly offers rewards from some of the world's top brands to show recognition for your employees and colleagues. The software is capable of enriching enriching your work culture, allowing you to celebrate your team's or team member's milestones. Not only that, but Bonusly encourages collaboration and feedback to make all of your team members feel valued for their unique and individual contributions.
As a piece of rewards and recognition software, it is up to the task. Your choice on whether or not it will work for your company will come down to how you want to reward your employees, and how well it integrates with your particular HR software.
Do you have experience in using Bonusly? Do think it is an effective tool to recognize and reward employees? Share your Bonusly review in our comments section below.