The latest incident raises concerns about employee safety following encounters with customers over face mask policies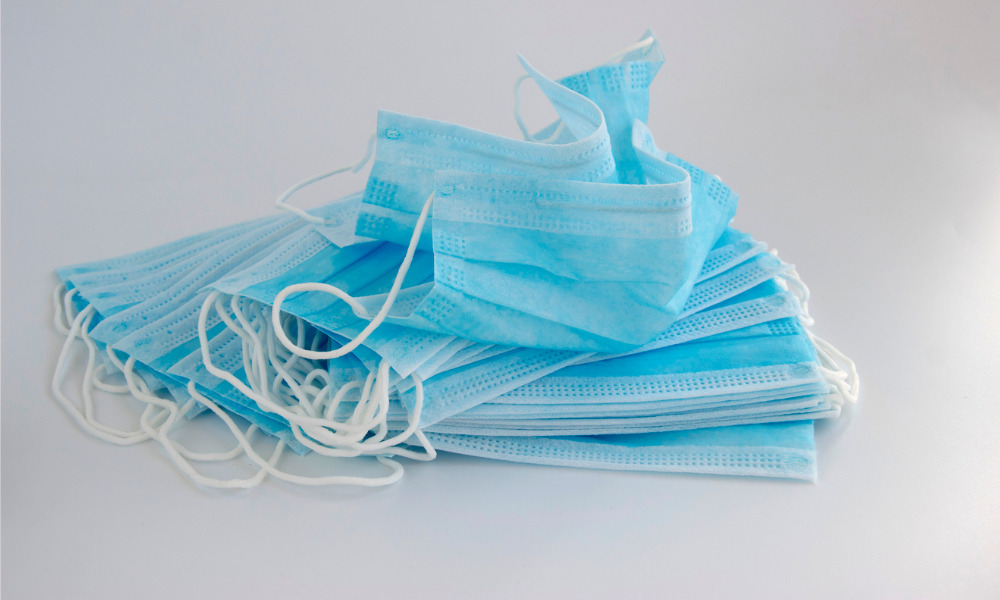 Authorities in the US are on the hunt for a man who allegedly opened fire at convenience store employees after they asked him to wear a face covering inside the store late Sunday night.
Police said the unidentified suspect was told to put on a mask upon entering the Brother's Mart premises in New Orleans, following store policy to prevent the spread of COVID-19. But the man allegedly became temperamental, stormed out of the store and retrieved a gun from his vehicle.
On his return, the suspect allegedly fired at the staff multiple times before fleeing in a black sedan. None of the workers were injured, authorities said.
Read more: Walmart customers arrested for allegedly coughing on employees
The shooting was captured on surveillance cameras, but police are requesting people with information on the suspect to help with the investigation.
The incident raises concerns about employee safety and follows weeks of clashes between customers and retailers over face mask policies. Some encounters have ended in fatal shootings.
In Canada, police shot and killed a 73-year-old man who allegedly assaulted a grocery store worker for telling him to wear a face covering as part of store regulation.
Days earlier, a man at a Michigan convenience store was also shot dead by an officer after the victim reportedly stabbed a fellow customer who confronted him about his refusal to wear a mask.
Hands-off approach
Retailers have asked US state officials to enforce regulations on face coverings more consistently.
Companies such as Walmart, Target and Home Depot, among others, are "alarmed with the instances of hostility and violence frontline employees are experiencing," retail industry leader Brian Dodge told the National Governors Association in the US.
Read more: Retail worker claims she was fired for wearing mask
Dodge said there is a "vocal minority of customers" who seem to believe that "wearing a mask is a violation of their civil liberties".
The government's apparent lack of consistency in enforcing face mask rules has left retailers devising their own strategies to keep customers in check.
Walmart is deploying "health ambassadors" at store entrances to monitor customers, while Target and Home Depot are giving away complimentary masks to customers without one.
Other companies, however, are taking a less "hands-on" approach. Lowe's, Kroger and CVS Health are using signages and on-air announcements to remind everyone about their policy.
"We will not ask our associates to put their safety at risk by confronting customers about wearing masks," a spokesperson for Lowe's told The Charlotte Observer.