Health and safety concerns take precedence in a post-COVID world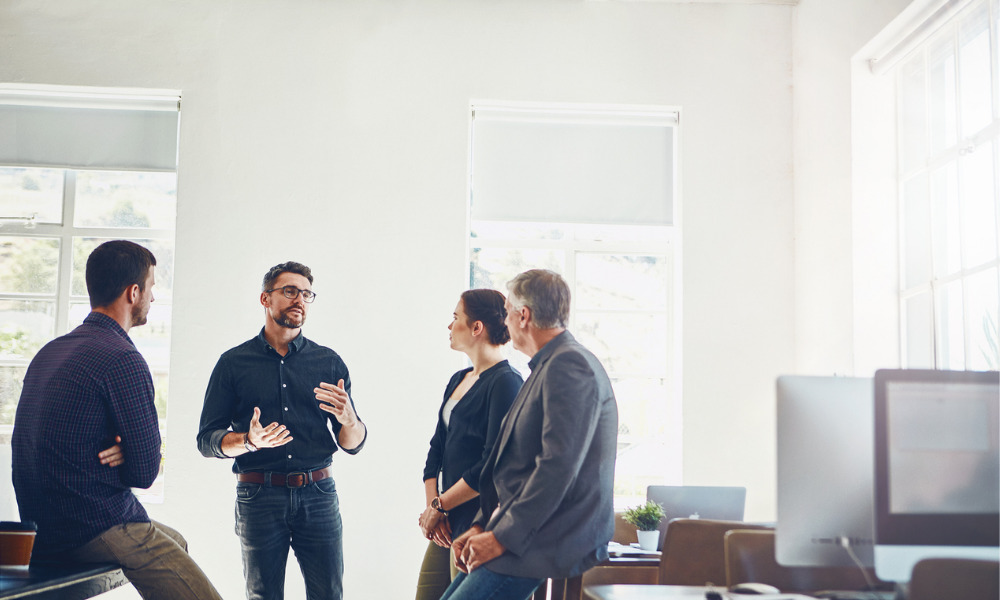 Exclusive Feature: Safety at Work
In the post-covid workplace, how do we keep people protected yet connected? An exclusive feature published by HRD in partnership with Frontier Software gives you valuable insights into safety in the workplace as the workforce returns after the global pandemic.
The stats
86.3% of people have at least one concern about their workplace reopening
82.4% have concerns related to infection risk
53.4% have concerns related to impact on work and home life
Will the return to the office be rife with social distancing and colleagues avoiding each other in the hallways? Or can we achieve something more collegial while still protecting employee safety? How will we monitor employee safety if working from home becomes a permanent fixture?
"Technology and messaging will play a big part in this," said Nick Southcombe, CEO of Frontier Software.
Showing extra care
Southcombe told HRD there's an opportunity for employers to show goodwill by granting special COVID sick leave. "The availability of COVID sick leave is a very positive message to send to your workforce, especially with staff retention and attracting talent such a challenge," he continued.
High vaccination levels will not eliminate COVID so employers are likely to see a spike in sick leave, this is where technology can help – using data from around the world, businesses can plan thanks to analytics and workforce management and planning systems. Frontier was able to use data from its UK office and apply it to its Australian office.
The vexed vax question
Employers have a duty to keep their workforce safe as far as is reasonably practicable so they may need to consider whether a no vaccine, no entry policy is a reasonably practical measure. For businesses that aren't mandated, the Fair Work Ombudsman outlines what constitutes reasonable in their updated guidelines.
There are laws arnd checking an employee's vaccination status so employers must communicate how the data will be collected, stored and used.
Technology, again can be helpful in this case. People in NSW and Victoria can add their vaccination certificates to their state service apps. "If you can work that technology into check-ins, that takes the company out of the loop, avoiding the need to store the vaccination certificate."
Vaccination and the law
Employers must take reasonable measures to notify employees of the matters set out in the Australian Privacy Principles (APP). These include:
The purpose of collection
The consequences if an employee refuses to consent to collection
Whether the collection is required or authorised by law
How they may use or disclose information about an employee's vaccination status.
That the APP privacy policy contains information about how employees may access personal information, seek correction of personal information, and make a complaint about a breach of the APPs, and how the employer will deal with such a complaint.
Safety at work and home
There is an abundance of technology available to monitor COVID-related safety for your employees. "Technology needs to continue to be enhanced to support those work-from-home functions," said Southcombe.
While Health and Safety obligations do extend to employees working from home, employers need to be mindful of overstepping the mark.
"How do you know that your people are alright during the day? There is check-in technology out there that requires which requires you to say 'I am OK' a couple of times a day.
Looking to the future
Ultimately, keeping your workforce safe will come down to your leadership teams ability to foster a culture of trust and transparency, with clear communication about what is being done and why.
"The technology is just a tool – effectively managing the COVID environment firstly goes to policy, culture and a sense of shared responsibility in these challenging times," says Southcombe.
Read the full special report here.