Once discovered, a failure to notify will bring even greater scrutiny of the relevant incident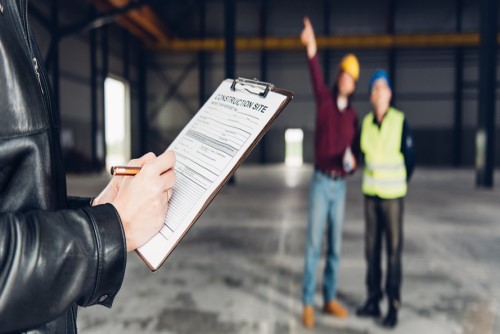 In Australia, there have been more than 10 prosecutions for failure to notify a health and safety regulator of a notifiable incident over the past 12 months.
Moreover, since April 2015, there have been at least 33 such prosecutions - 16 of which occurred in Victoria.
And in the most recent incident notification prosecution in Queensland, the Toowoomba Magistrates Court imposed a significant penalty of $25,000.
In determining whether to prosecute such failures, regulators look at a range of factors including the seriousness of the offence and the extent to which the regulator wants to send a message to that company or the community as a whole, according to Clyde & Co Partner Alena Titterton.
"Incidents are only required to be notified when something very serious has happened, usually in the context of a serious injury, illness or death," said Titterton.
"In those circumstances, you are also likely to see workers compensation claims.
"Those other proceedings will come to the attention of regulators."
For example, the Workplace Health and Safety Queensland (WHSQ) discovered an incident in the recent prosecution of KFS Fuel Services Pty Ltd.
In this incident on 10 April 2013, a worker employed by the defendant sustained head injuries while pressure testing the tank compartment of a road fuel tanker.
However, the defendant did not notify the regulator in any manner and WHSQ only became aware 17 months and 10 days after the incident when it was notified by lawyers acting for the injured worker.
The defendant's actions were serious given it was aware of its obligation to notify and exacerbated because the injured worker's stepfather was a managing director.
The defendant entered into voluntary administration within months of WHSQ being notified.
"Once discovered, a failure to notify will bring even greater scrutiny of the relevant incident," said Titterton.
According to Clyde & Co, when regulators are determining whether to prosecute for the more serious duty of care offences (which carry potential penalties up to $3 million), a failure to notify the incident would be considered an aggravating circumstance.
Additionally, persons conducting a business or undertaking need to notify the relevant regulator immediately after becoming aware that a notifiable incident has occurred.
Moreover, there are jurisdiction-specific requirements around timeframes for, and form of, written notices.
In most jurisdictions, failure to comply attracts potential penalties of up to $50,000 for organisations and $10,000 for individuals.
Titterton offers the following tips for avoiding a failure to notify fine:
Develop fast co-ordinated response protocol – Organisations need to review their incident response policies and procedures to ensure the protocols enable immediate response and a co-ordinated approach across the organisation to notifying regulators, keeping records and ensuring site preservation.
Train your managers in implementing your protocol – A protocol is only helpful if it is activated in practice. Providing managers on the ground with key contacts and key initial steps should be part of your protocol so that immediate notifications occur in practice. Notification issues often emerge where there is a disconnect between corporate, HR, legal functions and management on the ground. Organisations should also test these aspects of their systems when conducting emergency drills.
Get legal involved early – If you have experienced an incident requiring notification to a health and safety regulator, it is a serious incident where multiple legal actions may arise. The first 24 hours of incident response, investigation and evidence gathering is critical in that context. Your incident protocols should 'triage' incident types and provide for legal support in notifiable incidents.
Appoint key personnel for incident management – Incident response protocols work best when they appoint key internal personnel to manage liaison with various stakeholders including regulators following the immediate notification requirements. This enables consistent approaches to dealing with regulators across the business. That point person can determine whether the incident is notifiable, attend to the written notifications following verbal notification and determine whether legal or other support is required.
Related stories:
Major fine for company after worker loses finger
Huge fines under Victoria's new OHS law
Woolworths worker awarded $230k in landmark case