An old-style 'total rewards' approach is no longer enough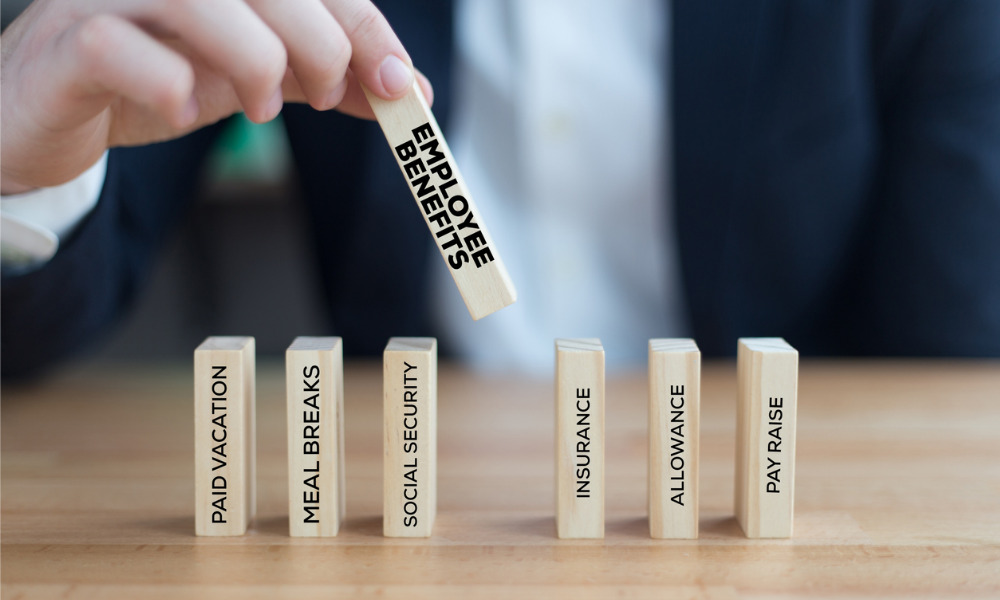 Employers are being urged to take a more "systemic approach" in their corporate pay and benefits strategies so they can become "irresistible" to jobseekers in the post-pandemic workplace.
"A more systemic approach to pay and benefits is the best way to make your company 'irresistible' to current and prospective employees," said Josh Bersin, global industry analyst and CEO of The Josh Bersin Company.
The advice comes as employers continue to use a total rewards approach, a type of compensation and benefits system offered to employees that consists of monetary and other types of rewards, according to Indeed.
But this approach might not be up to date with the current workplace, Bersin warned.
"'Total Rewards' — the accumulation of many different benefits and rewards types — was designed for the old world of work, and hasn't kept up with the changes to work and evolving workforce requirements," he said.
It may also not be the best approach as pay emerges as the number one concern for workers around the world, according to Kathi Enderes, global industry analyst and Senior VP of Research of The Josh Bersin Company.
"As pay (and especially pay equity) are top-of-mind for employees, an old-style 'Total Rewards' approach is no longer enough," Enderes said.
'Systemic Rewards' approach
Instead, employers need to utilise a "Systemic Rewards" approach, according to the human capital advisory firm.
"A new way is needed, 'Systemic Rewards' — a new pay paradigm that balances pay equity and pay for performance, pays fairly, personalizes the employee's options available, and reinvests benefits dollars to focus more on flexibility, career, and recognition," Bersin said in a media release.
In the firm's latest research, The Definitive Guide to Pay and Benefits: The Road to Systemic Rewards, it outlined that a systemic approach to pay and benefits include:
Generous benefits
Health and wellbeing support
Flexibility, career, and purpose
Pay equity
"Leaders need Systemic Rewards: a way to harmonize equity, personalized benefits, career support and recognition, pay for performance, and skill-based pay," Enderes said.
According to the report, only nine per cent of companies have achieved this approach, but they are also 3.1 times more likely to innovate efficiently.
Role of HR in pay strategies
Implementing a systemic approach to pay and benefits would require collaboration among HR teams.
"To be effective, [systemic approach] requires collaboration with other HR domains (talent acquisition, learning and development, talent management, people analytics, employee experience, diversity, equity and inclusion) and with business leaders to solve business problems with the right rewards approaches, not just deploy rewards programs," Bersin said.