'We shamelessly share best practices, we don't keep it to ourselves,' says PDS' group CHRO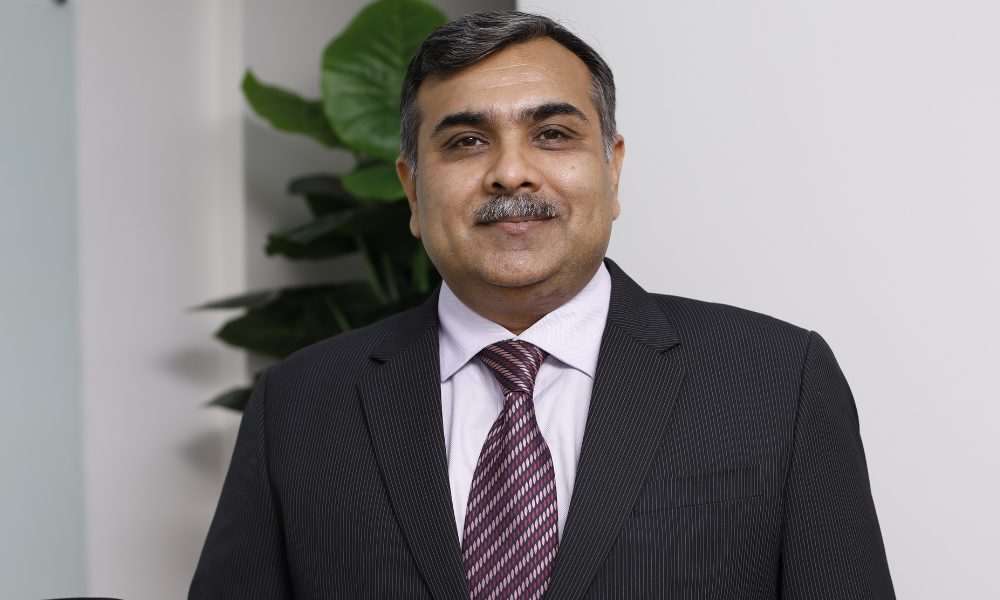 In a recent study, the importance of employee recognition was highlighted for its role in culture building within organisations.
Those who feel connected to their organisation's culture are 3.7 times as likely to be engaged at work and 5.2 times as likely to recommend their organisation as a great place to work, according to the report published by Workhuman and Gallup.
These culture-connected employees are also 68% less likely to feel burned out very often or always and 55% less likely to be watching for job opportunities or actively looking for another job.
However, a majority of employers could be missing out on these benefits, found the survey.
'We thrive on transparency' for employee recognition
One organisation that's not afraid to share when it feels a member of its team or part of its business is doing well is PDS Ltd, a global fashion business that includes manufacturing.
"We thrive on transparency," says Raamann Ahuja, group CHRO. "If someone does something right, we give a consistent and polite acknowledgement and say 'Great job! Continue doing the same'. Consistency is key - that is part of our culture."
The same is true for constructive feedback – even if it's tough to hear, he says.
"If someone has done something wrong, they need to know that too, as well as knowing what went wrong and how we will support them to make it better."
Sharing best practices in HR
It's the same when it comes to recognition of good business performance, Ahuja says - it makes good sense to not only give recognition but to share news widely.
"We shamelessly share best practices, we don't keep it to ourselves," he says. "Our culture is about best practice sharing. The whole mindset of this organisation is entrepreneurship-led and entrepreneurship is about keeping people first because business is all about people."
PDS is a global manufacturing and sourcing fashion supply chain company, having started 24 years ago by 21-year-old Economics graduate Pallak Seth.
"We have a federal organisation structure that thrives on collaboration, influence and value creation," says Ahuja.
"We have 55 business verticals, 120 entities across 22 countries, 4000 employees in the staff, officer and management categories, and another 6000 worker category staff in our factories in Bangladesh and Sri Lanka."
Being in an industry in which manufacturing hasn't always received good publicity, PDS takes pride in providing a "best in class working environment," he says. This includes air-conditioned factories and a workplace culture with emphasis on a responsible approach to the way it treats employees. It also supports schools in India and Bangladesh where children from any community and any background can get a free education.
"Our workers are treated with respect. We take pride in what we do and we want to contribute to the world around us in a more positive manner, rather than just making money," says Ahuja.
HR part of architecture framework
Ahuja says his contacts were surprised he was joining a company that until two years ago didn't have a group CHRO role at all.
"We had a very fragmented HR and people management responsibility run by managers and business leaders. Then the ambition grew from being a profitable set of companies to building an institution.
"The answer was in an architecture framework process, creating structure. HR was part of that. We were all starting from a blank sheet of paper and although currently we are a US$1.5bn-revenue company, HR as a function is a start-up within a start-up."
The biggest challenge to begin with, he says, was to ensure people began recognising the HR function as an enabler, not as an order taker.
"HR was already very operational, very tactical, meeting labour laws, a very compliant and respectful organisation. My logic though is I'm a business leader first. So I'm as critical a business leader as a revenue-generating business leader."
Building relationships with business leaders
Ahuja, who also had a background in banking, set to work building strong relationships with the key business leaders to understand their operations. He says the profit and loss figures helped convey to him the story of the people highs and lows within each part of the organisation and what strategy could help the business achieve.
There are "55 CEOs in the organisation who work like HR leaders for their respective teams," says Ahuja, who runs a lean team with only four direct reports in the corporate team and a country HR structure, for a total of six.
"In my organisation, people management is not an HR function – people management is a manager's role and responsibility. We are not interfering but we put policies and guidelines in place. We are nudging for a high-trust, high-performance and a growth mindset culture."
It's a point of pride for Ahuja since joining the company two years ago, he says.
"The HR function has gained respect in that HR is being asked to advise and consult. I'm in most of the decision-making calls, which earlier would not have happened."