Personal connection, robust values and strong culture keep engagement levels high, says HR leader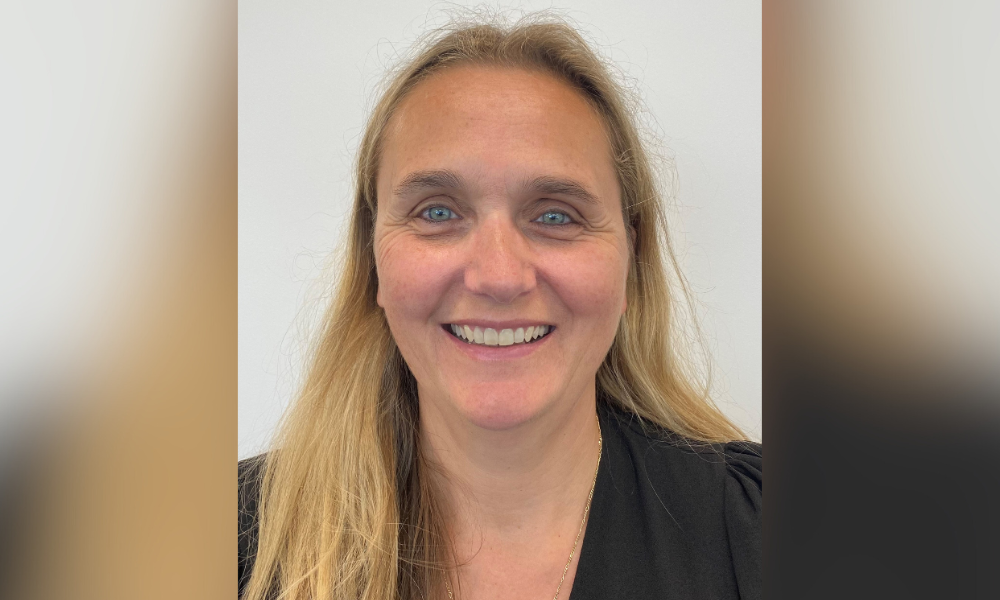 According to a new report, many businesses in Aotearoa are reporting quiet quitting in the workplace.
Roughly one in five (23.3%) of employers with more than 50 staff are experiencing some employees quiet quitting, meaning they give their bare minimum at work rather than their best efforts, according to the report by Southern Cross Health Society in partnership with BusinessNZ.
HRD magazine spoke with one employer with robust engagement policies about how quiet quitting can be avoided.
At Kiwibank, personal connection has been one of the keys, says Andrea Duncan, GM culture, capability and performance.
"If you have a good understanding of your team members and their aspirations, are regularly discussing their performance with them and setting clear goals along with enabling development opportunities, then quiet quitting shouldn't be an issue," she says.
"It's about really connecting with people, understanding what's happening for them, what is motivating them and engaging them."
Measuring engagement and culture
That takes an investment in time, she says, and regular evaluation.
"We measure engagement as well as culture regularly and differentiate between the two, with culture being more about people at Kiwibank, versus engagement which is about someone's experience within the context of their team.
"That helps us understand and get a measure of how engagement and culture are connected, how people are feeling and what's working and what's not."
In terms of engagement, Kiwibank takes a holistic view, she says, with a big focus on the action that's taken as a result of the listening process.
"That's what we really focus on trying to drive. That encourages people to have their say, knowing that something's going to be done about it.
"An important part of making sure each person here at Kiwibank can show up and bring their whole self to work, to feel like they really belong as part of a bigger collective, has been the organisation's culture," she says.
Throughout Kiwibank, that culture is referred to as Ngā Kauwaka.
"Kauwaka were the baskets the early settlers took with them in the waka when they came to New Zealand – you bring what's important with you. We've got four kauwaka – four mindsets - and we talk about mindsets, as opposed to values," says Duncan.
"The mindset representing a sense of belonging is called Ka timata i a tātou, meaning a place to belong."
The three other mindsets are: Me Māia – Rise to the challenge; Tapatahi – Better together; and Ngā Kiritaki – Customer at the heart.
"These have been designed by our people for our people. We went and spoke to 92% of our Kiwibank population and these have been formed out of those conversations."
Initiatives implemented in response to feedback
Duncan says these mindsets are hugely important to engagement. "They're central to everything we do. The questions we ask for engagement are lined up to each of those kauwaka."
In response to the feedback received, initiatives implemented to ensure continued engagement include training programmes. "We're creating many different opportunities for people to grow within their role as well to be able to move internally," she says.
EVP has been important too, which has been significantly developed in the last 12 months.
"We've done a lot of work to talk about the benefits that people have here at Kiwibank, in terms of our core benefits and the package that's available to people. It really links up to our overall brand strategy and plays nicely into that sense of belonging."
The organisation has people working in many different environments, not just an office setting but also contact centre and retail environments.
"Flexible working is something we've been able to build and evolve as a result of what we've heard in our culture and engagement surveys," says Duncan.
"For us, flexibility incorporates a number of aspects – not just the ability to work from home but we have branches with different opening days and times which enables working in different ways. So most roles have some level of flexibility."
Hybrid environment presents challenges for engagement
Continuing to build culture particularly in a flexible and hybrid environment presents challenges in terms of engagement, says Duncan.
"I think there's greater expectations on leaders to be really deeply connected with people when you're not seeing them every day of the week," she says.
"It's important to ensure leaders are having conversations with their teams to say collectively 'How do we make this work for us?'"
Regular wellbeing training throughout the business ensures leaders keep on top of potential hazards such as psychosocial risks and knowledge of signs of disengagement or quiet quitting.
"As a leader, what's really important is building a deep sense of trust between you and your team members to create the environment for people to show up and be motivated and engaged," says Duncan.
"If you're putting the right things in place and having the right types of conversations, you're enabling people to develop and grow, and feel connected with the work they're doing."