Changes aimed at 'greatly strengthening its investment in personnel'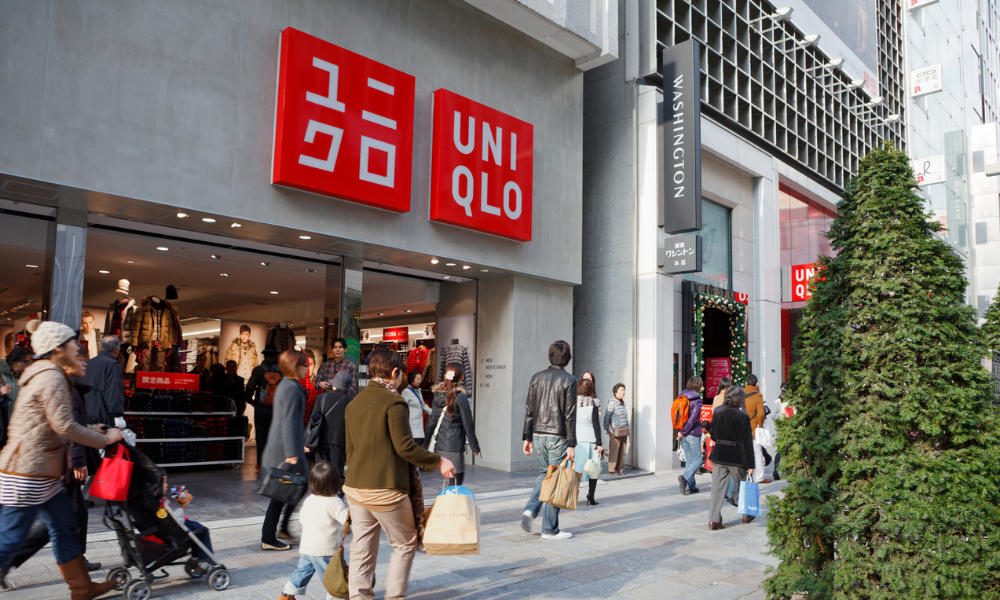 Uniqlo's parent company Fast Retailing has announced that employees' wages in Japan will be hiked by up to 40% in March.
"This will include employees from headquarters and corporate departments responsible for the functions of the company's global headquarters, as well as employees working in stores," it said in a statement.
For newly joining university graduate employees, their salaries will increase by roughly 18%, according to the retail company which owns several brands including Uniqlo. For individuals taking on store manager roles in their first or second year, their wages will be hiked by approximately 36%.
"For other employees, the company plans to increase annual salaries by as much as 40%," Fast Retailing said.
The company's decision to hike wages also included inflation as one of its considerations, a spokesperson told CNN.
'Strengthening investment'
The Japan-based retail company's salary hike is aimed at "greatly strengthening its investment in personnel," as well as its plans of increasing the company's growth potential and global competitiveness.
The company also acknowledged the low renumeration levels in Japan.
"Fast Retailing aims to establish a management that can better remunerate employees so that the resulting growth of individuals and the company will lead to even greater global competitiveness," the company said.
Japan PM's request
Fast Retailing's announcement came on the heels of Japanese Prime Minister Fumio Kishida's request to major business groups to hike employees' wages to outpace inflation.
"The future of the (Japanese) economy will be totally different depending on how pay hikes will be implemented this year," Kishida said as quoted by Jiji Press.
Tokyo's inflation rate recently hit four per cent in December 2022, Bloomberg reported. Across the country, Japan's inflation rate recently hit a 41-year high in November 2022 after reaching 3.7%, according to a BBC News report.
In Japan, the 2023 projected salary increase is expected to reach 2.6%, according to a report from the Willis Towers Watson.
Workplace reforms
In addition to renumeration, the retail company said it will implement organisational and workstyle "reforms" that will promote a problem-solving culture in the company.
"The company intends to achieve a flat structure with high manoeuvrability, where anyone can bring to light problems from the viewpoints of customers and the entire company, and raise issues candidly, regardless of what department they are part of, becoming one team that includes everyone from staff to executives and promoting the creation of a corporate culture that works to implement solutions," Fast Retailing said.