Japan's largest employer of part-time workers looking to 'secure the people we need to remain competitive'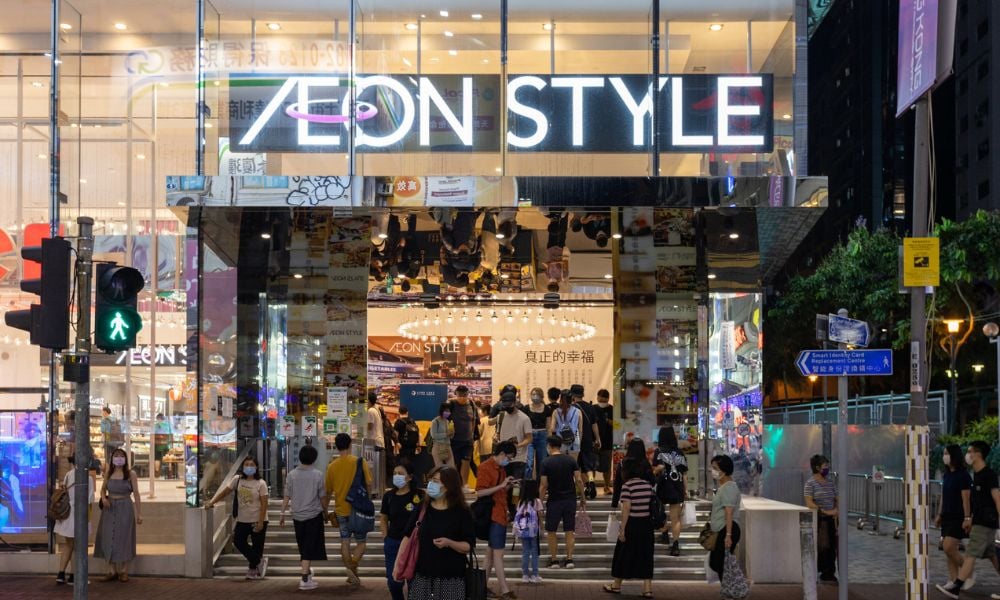 Japan's largest employer of part-time employees will be hiking wages by seven per cent around March, joining the growing number of businesses that are offering higher pay to secure talent.
Japanese retailer Aeon employs around 400,000 part-time workers who have hourly wages of about ¥1,000 and an annual income of around ¥1.2 million.
Hiking their wages will grant them an additional ¥70 in their hourly wages and about ¥80,000 annually, according to the Japan Times.
The move is attributed to the soaring prices of goods and the goal to keep talent amid a tight labour market.
"We want to secure the people we need to remain competitive," Aeon said as quoted by Nikkei Asia.
The wage hike is expected to cost the retailer ¥30 billion or more annually, according to the reports, but the company plans to offset this by installing more self-checkout machines, streamlining operations at its stores, and growing sales of store-brand items.
Disneyland operator to also hike pay
Oriental Land, the operator of Tokyo Disneyland and DisneySea theme parks, has also announced that it will raise wages by around seven per cent in April.
The hike will affect around 21,800 employees, including part-time staff, reported Jiji Press.
This increases the monthly salary of full-time employees to ¥238,000, and the hourly wage of part-time staff to between ¥1,140 and ¥1,530.
The company said that the move is part of its measures to invest in its human capital and ensure that employees are working with a "sense of security."
"By implementing various measures, the group is endeavouring to enhance job satisfaction and create comfortable workplace for all group employees, and thereby remain their chosen employer," Oriental Land said in a statement.
Wage hikes outpace inflation
The wage hikes announced by both organisations outpace Japan's 41-year-high inflation of four per cent in December 2022.
They also go above the five per cent wage hike sought by UA Zensen, a federation of unions at retail stores, restaurants, and other businesses, according to the Nikkei report.
Previously, Uniqlo's parent company Fast Retailing announced that it will hike wages by up to 40% in March. Silicon wafer maker Sumco is also eyeing a six per cent pay hike this year, with a 10% starting salary increase for employees who will join in April.
The pay hike announcements came on the heels of Japanese Prime Minister Fumio Kishida's request to business groups in January to expand wages that are higher than the current inflation.