Employers warned of losing top talent if they don't prioritise internal salary revisions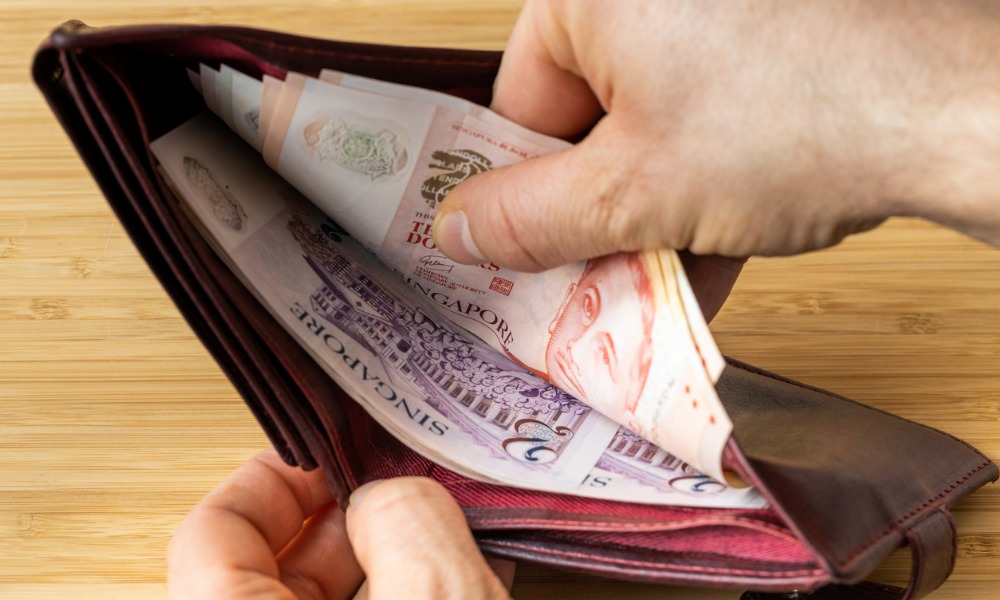 Employers across Singapore are being urged to update their compensation packages after a new report found that more than half of employees think they're not getting paid enough for their work.
Randstad's Salary Bonus and Expectations report was carried out between February and March among 306 individuals who recently worked in Singapore.
It found that 53% of them feel that they are not getting a salary that fairly reflects their work.
The findings come as the world faces a crisis in the costs of living, prompting employees to demand better pay and even juggle multiple jobs in order to remain afloat.
'Mismatch' in salary expectations
However, 31% of the respondents said they were told that their salary will not increase until a later date. On the other hand, only half of the 42% who got an increase said they received less than a five-per-cent hike.
This indicates a "mismatch" in the salary expectations between employers and workers, according to Jaya Dass, Managing Director of Permanent Recruitment in Asia Pacific at Randstad.
And this disconnect could jeopardise an employer's attempt to retain talent, adding it to their challenges of recovering from the pandemic, the current global economic landscape, and inflation.
"Compensating talent is certainly not an area they can afford to tighten their belts on any longer," Dass said. "If employers do not prioritise revising their internal salary bands to meet today's talent expectations on salaries, they may run a very real risk of losing top talent."
How much are employees asking for?
Jobseekers who are switching employers this year are asking for a 20% salary increase, according to Daya, adding that it was a "reasonable starting point for negotiations."
The report found that among 35% who switched employers in February and March, 37% of them received a salary hike of more than 20% from their new bosses.
"However, they are also willing to lower their expectations if their other expectations can be fulfilled, like flexible work, medical insurance, career development and advancement opportunities, and a positive work environment," Daya said.
In fact, close to one in five respondents said they accepted a new job in the past 12 months with less than a five per cent salary increase, according to the report.
"Employers that are making new hires this year should review and revise their internal salary bands and employee benefits and communicate these changes to their prospective employees during the job interview process to effectively secure top talent," Daya said.
Financial boost also lacking
Meanwhile, the report also found that 22% of the respondents did not get a bonus for their work contributions in 2022.
There were 55% who said they received a bonus, but 37% received one or less than a month's worth, while 45% received a two- to three-months worth of bonus.
Bonus is a "determining factor" that motivates most people to change employers, warned Dass, especially for those who have lowered their expectations on their base salaries.
"Bonuses serve as a reward for employees who perform well in their roles and motivate them to work towards achieving their next goal. This financial boost can improve employee morale and create a more positive and supportive work environment. Beyond that, bonuses are particularly effective in talent attraction and retention, as talent will always be in the search for good paymasters," Dass said.
In the past year, there were reports of employees receiving massive bonuses from their employers. This includes Mercedes-Benz, container shipping company Evergreen Marine, as well as refining company Hyundai Oilbank.