'Showing up and being present is a challenge'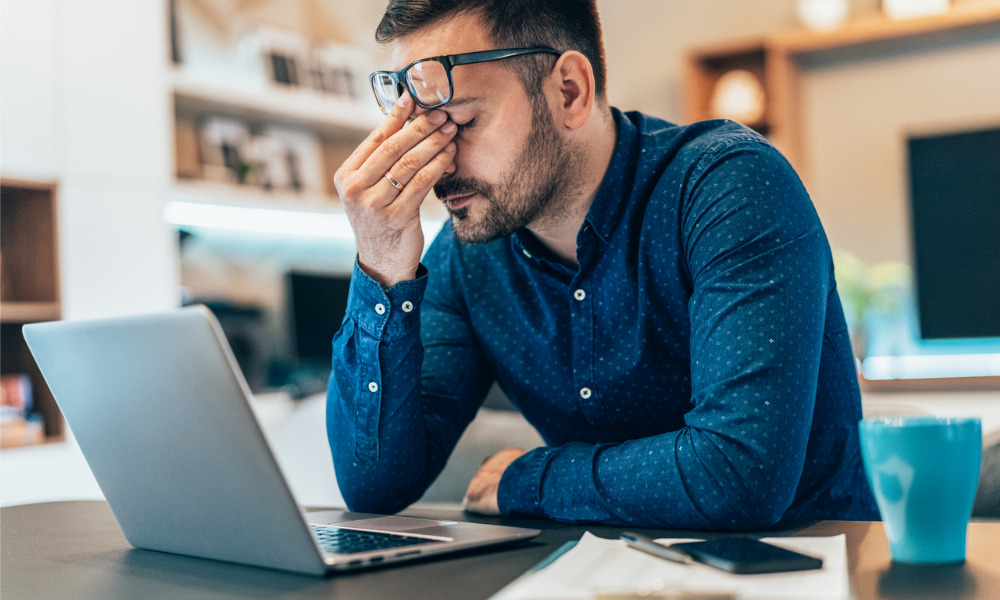 The term "pandemic fatigue" has become a fixture in our lexicon: Google Search queries on the subject skyrocketed more than 300% in early 2021. Meanwhile, people are looking up "job burnout quiz," according to data from Google. The results suggest that while COVID vaccination efforts are under way, people are still reeling from the crisis, unsure of how to cope with its mental health toll.
Guiding employees through this complex process is at the heart of Lauren Whitt's work. The head of global resilience at Google says: "[While] I'm not personally making something that launches us all into the future, I can help the people at Google who are doing that be their best."
Read more: Why some workers are burning out more than others
In the past, experts often described resilience as being similar to building muscle. That is, in order to build resilience, you must have encountered first some form of resistance in your task or role. "Resilience is the ability to respond and recover from stress. To feel successful, it's important to be able to take on intense challenges, and then pause to reflect on what went well and what didn't, so we can go into the next project," Whitt said.
"All of us are constantly in a position where we can cultivate resilience and strive to be mentally stronger, especially during those moments when we have to perform at our best, like a big work presentation or a sensitive meeting," she said. "Showing up and being present is a challenge for everyone, so by cultivating resilience we get new tools, behaviours and mindsets to take on challenges in different ways."
Read more: Feeling low? 6 warning signs you're burning out
Whitt shares six tips on how to cope with stress and avoid burnout:
Follow a morning routine. "Whether you're working from home or from an office, it's that consistent routine of how you start your day that prepares you for what's to come."
Take mental recovery breaks throughout the day. "Whether it's ending a meeting five minutes early or taking a 10-minute walk, these intentional breaks are important to help you reconnect and recover."
Stick to a sleep schedule. "Our sleep routines are the best opportunity to reach into our minds and be able to recover from any of the stressors of the day."
Be intentional with the stories you tell yourself. "Consider what you tell yourself and the meaning you give to your activities. Stop listening to things that aren't intentional, because our thoughts are not always helpful or true. Instead, start talking to yourself with thoughts of positivity, optimism, hope or gratitude."
Plan ahead. "Instead of being surprised by a problem, thinking about things that could go wrong helps manage stress better if you need to react."
T.E.A. Check. "At Google we use a daily exercise to be aware of our thoughts, energy and attention (T.E.A.). Notice how your resilience is changing over the course of the day, and turn your focus where it needs to be."