What makes some employees more resilient than others?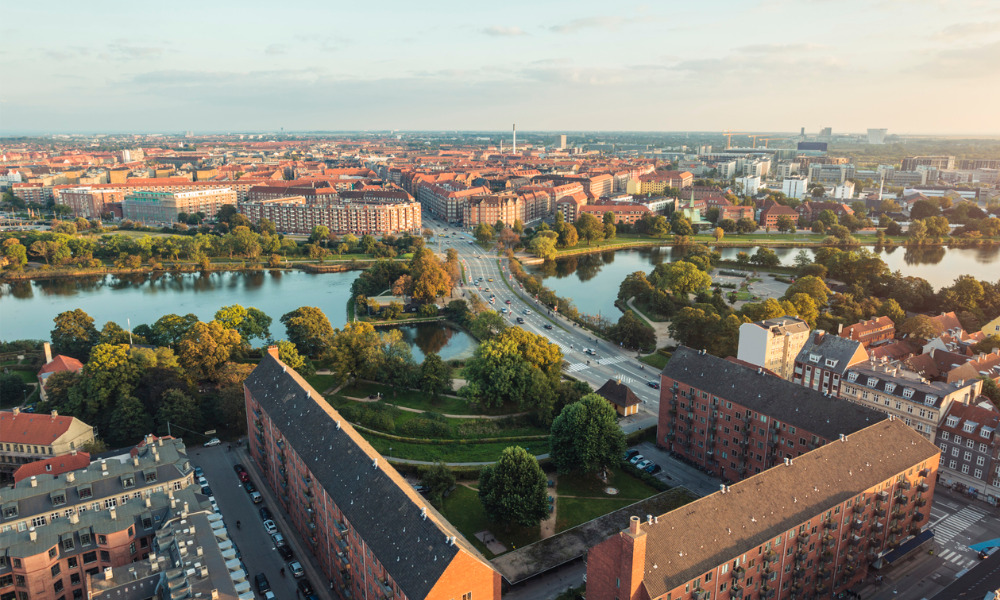 In the aftermath of the COVID-19 pandemic, workplace health experts are scrambling to understand how the impending return to the office is affecting the mental well-being of employees. In some cases, there's a correlation between the economic fallout of the pandemic and the level of anxiety people feel in this tumultuous period.
Small Business Prices recently examined world cities, comparing their collective experience of happiness and work-life balance, as well as their incidence of depression, poverty level, and cost of living. The study took a closer look at where workers are faring better in their return to "normal life post-COVID" and how employers can help those struggling to cope.
Read more: Is your team ready to return to the office?
"Copenhagen in Denmark is revealed as the least anxious city for employees working from home during the pandemic. It also ranks top in terms of overall happiness; with only six per cent of the population in poverty and a similar unemployment rate of just six per cent, it offers confidence to employees in their careers, even during the pandemic," analysts said.
"Prague is the next least anxiety-prone city for employees working from home, with one of the lowest unemployment rates in Europe (3.1%); and only 2.7% of the population battles with depression," they said. "Similarly, Zurich in Switzerland (#3) has a happiness ranking of 7.57 and the highest disposable income of £2323 per month."
Least anxious cities
Copenhagen
Prague
Zurich
Reykjavik
Berlin
Oslo
Ljubljana
Bratislava
Amsterdam
Vienna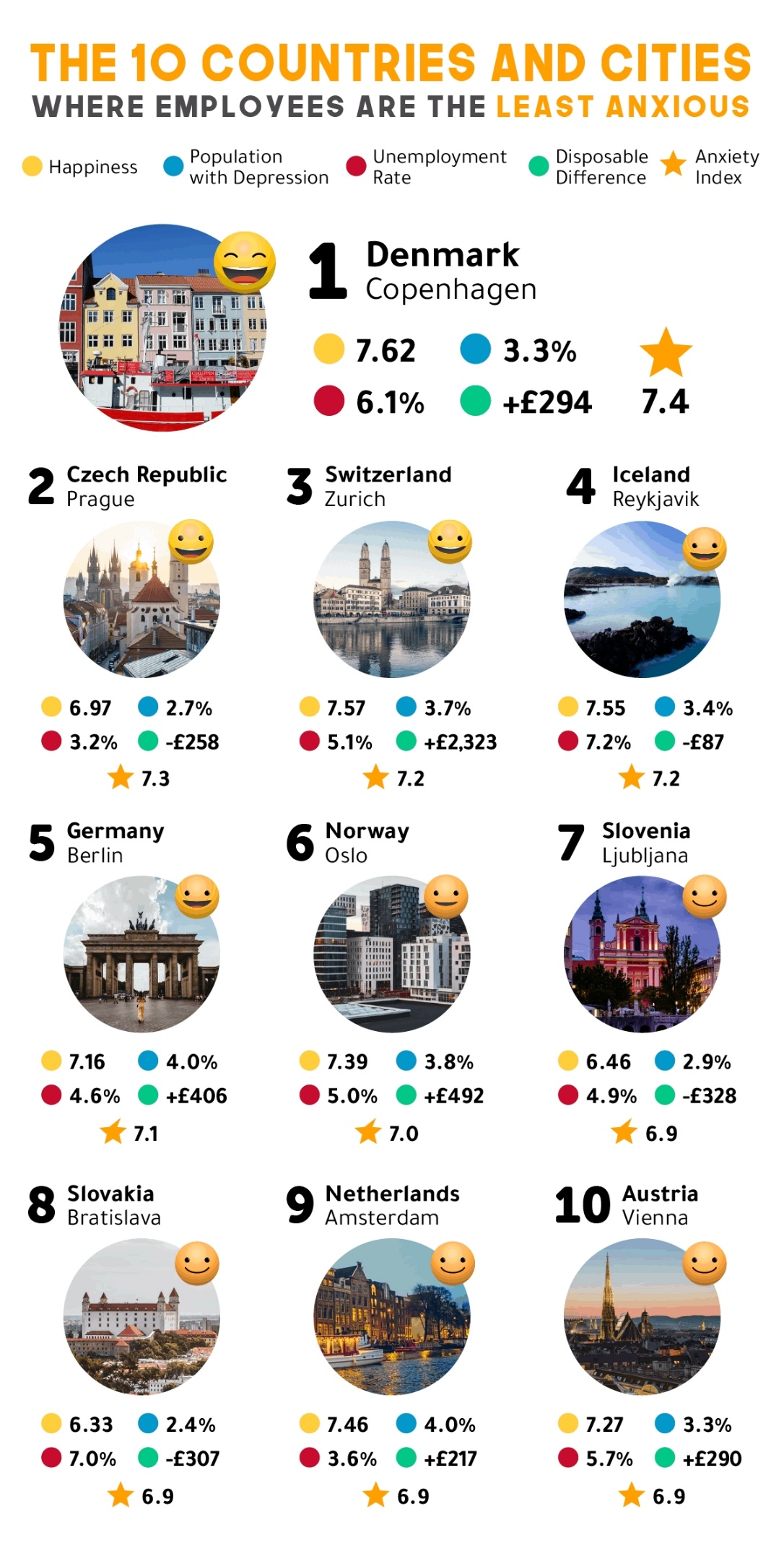 But just because more workplaces are beginning to re-open doesn't mean employees will readily ease back into their pre-COVID work mode, as though things were business as usual. Much like the panic buying people witnessed in the early months of the pandemic, "some people will be feeling hugely anxious about returning to another phase of 'the new normal,'" said psychologist Ruth Cooper-Dickson.
"Continue to provide well-being support as part of your role, utilise your coaching skills to actively listen, be empathetic and non-judgmental. Ensure the 1:1s are still in the diary which are non-work/performance-related," Cooper-Dickson said.
"Be aware that heading back into the office may cause anxiety for many people and you may see a change of energy within people and how they connect with others. Don't assume everyone will be the same as they were pre-pandemic."