How well do you know your employees' experiences?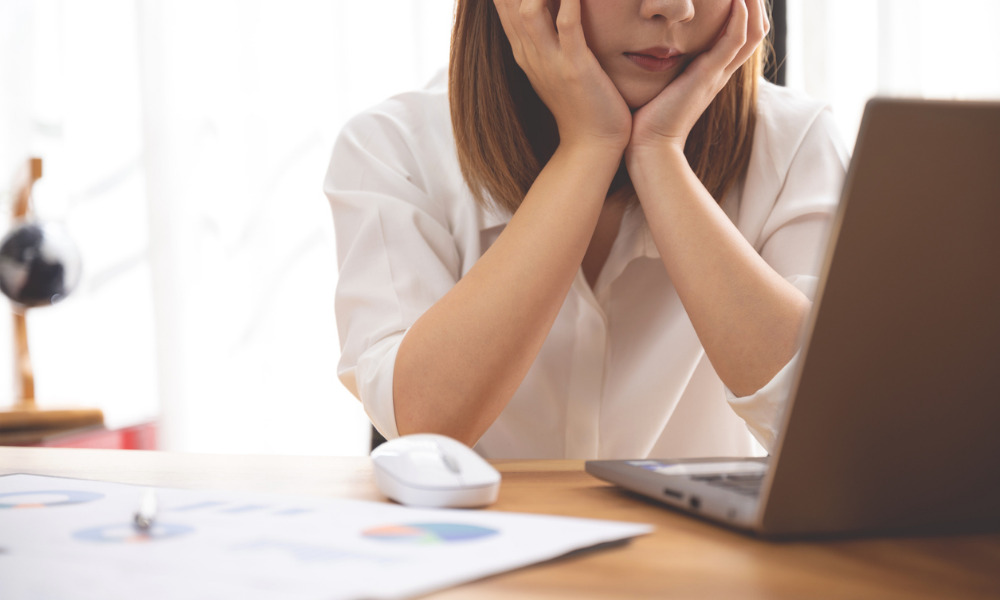 Do you know what your employees are experiencing while working from home? While leaders have been focused on efforts to encourage open communication in the virtual workplace, there may be employees who continue to keep to themselves whether they're thriving or suffering as a remote worker. This situation is made worse if they're facing any form of abuse at home that's affecting their overall well-being and can't even escape to the office but feel compelled to show up to work daily.
"What 2020 has brought around for everybody is that the lines are completely blurred," said Anita Kapoor, facilitator, speaker, and host. "And they always were. It's just that people were putting on a brave front to come to the workspace and be a certain person in the workspace. Then they go home and that's another workspace, but all the lines are blurred now."
Read more: More workers are keeping mum – here's why
Since employees are bringing their whole selves to work now, including whatever struggles they experience at home, how can you support them? Especially if they're out of sight and you can't tell whether they're mentally and physically okay while they work remotely. Abam Mambo, legal regional director, Asia at Microsoft believes leaders should make the effort to reach out to employees.
"It is critical to have the conversation first and foremost," she said during a United Women Singapore webinar attended by HRD. "We assume that the conversation is happening when it's actually not happening in a lot of places. For me, before we get to policy, because you have to know how to implement these policies, a conversation needs to happen about what domestic violence is, why employers should care about it, and what employees can actually do about it. I think until that conversation happens, policies will not be effective, even if they're put in place."
Read more: Is it possible to separate work and personal life?
A practitioner who specialises in complex health and trauma recovery agreed that it's crucial to always start with a conversation. "I think having conversations is really important to understand what is happening and how we can spot [abuse]," said Natalia Rachel, director at Soma Clinic in Singapore. "It's all about the why and the what. Once you understand that, then we can start to build pathways to change.
"But the other thing that we could do right away is open channels for authentic communication from our teams and our employees with a huge 'no shame' policy attached to it. So even if we do not yet have all of the answers on how we are going to deal with it, what we can do right away is to eradicate the silence around it. At least when people are talking, they're no longer trapped inside themselves anymore, so it's a step. It's going to take a lot of work to build out really beautiful systems that transform these experiences."