'There's a perfect storm brewing with HR leaders'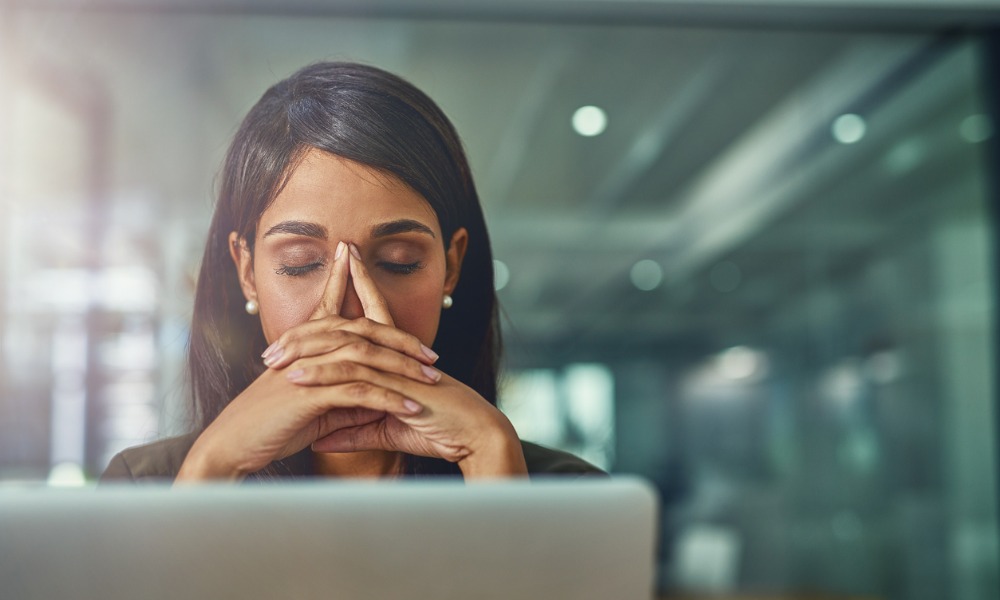 Nearly three-quarters (73%) of HR leaders are experiencing burnout directly caused by recruiting and hiring.
Why? The causes of burnout are spread across a number of challenges frequently experienced by HR leaders, according to a survey of over 300 HR leaders in the US by software firm KarmaCheck and people intelligence company Findem:
misalignment between a hiring manager and HR (50%)
handling manual, repeatable tasks (43%)
finding quality candidates (42%)
pressure to meet hiring and recruiting goals (37%)
candidate screening and background check processes (30%)
pressure to reduce time-to-hire expectations (29%)
low volume of qualified candidates (25%)
trying to reach goals viewed as "out of reach" (14%)
candidates dropping out of the hiring process (10%)
Because of burnout, 54% of respondents said they already quit because of hiring and recruiting stress while 61% admitted that they've considered leaving their job last year.
Targets missed
The burnout among HR leaders is also pinned on their missed targets in their respective workplaces, which adds to the stress that they are under, according to the report.
It found that 71% missed a key hire due to inefficient processes and 90% did not meet at least one of their hiring and recruiting goals.
"There's a perfect storm brewing with HR leaders telling us they're missing key hires, missing critical cost-per-hire goals, and losing team members left and right to burnout," said Findem CEO Hari Kolam.
According to the report, the missed goals are due to the following factors:
inefficient hiring and recruiting processes (37%)
a pool of candidates not being the right fit (32%)
the need for more automation/technology (16%)
staffing shortages (12%)
a mismatch between the technology they use and their needs (3%)
"Companies that fail to address these issues will undoubtedly suffer from a talent drain and miss their overarching organizational goals, but those that do take quick action will be well positioned for take-off as the economy rebounds," said Kolam.
Tech as the solution
To address these problems, the report found that 86% of HR leaders are purchasing new technologies and processes to make hiring and recruitment more effective and prevent burnout in the workplace.
It comes as 95% of the respondents said they would have stayed if their employer provided higher-quality technology.
"The right technology can make a huge difference in the success and welfare of these essential team members, and it's clear that HR departments will be looking for the right tools in 2023," said Eric Ly, CEO of KarmaCheck.
While 95% of HR leaders use some form of technology to track hiring and recruiting metrics, less than half (39%) use specialized software for
tracking individual metrics, finds the survey.
The hiring and recruiting metrics most often used to set goals are:
average cost per hire (73%)
average time to fill an open role (57%)
average time to hire (54%)
number of roles to fill (48%)
candidate-to-hire ratio (43%)