Put your feet up, have a cup of tea, and practice some well-earned self-care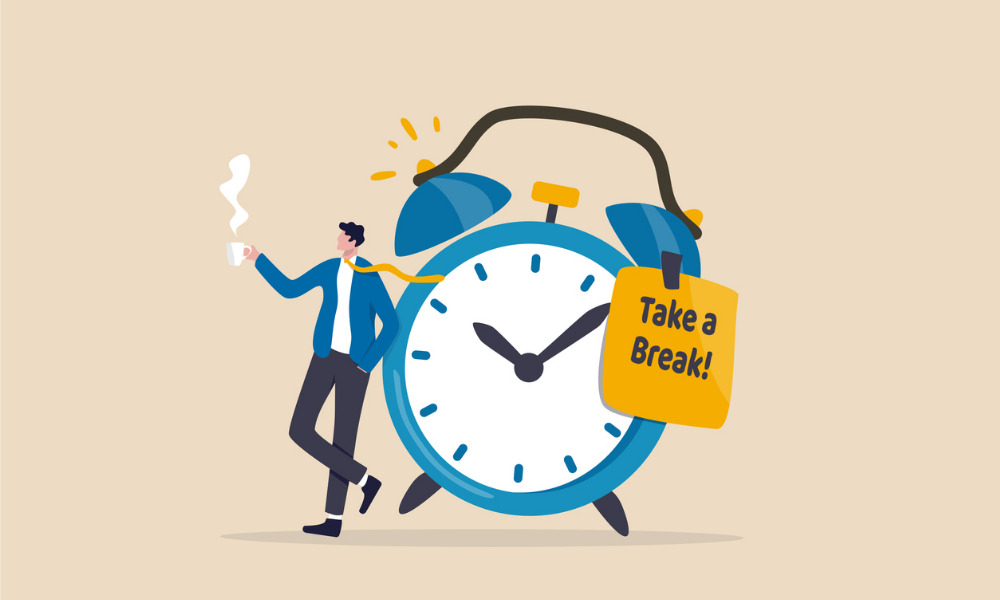 Suddenly transitioning to different working schedules and arrangements because of an ongoing pandemic is already hard enough but imagine carrying the task of overseeing this and ensuring that everything goes smoothly for everyone. The life of an HR leader is anything but calm – and it's starting to show.
Cassie Whitlock, BambooHR's director of HR, caught up with HRD to underscore how you HR professionals have become the "glue" that hold organisations together during the pandemic.
It comes as a lot of major disruptions that occurred during the global crisis involved personnel, according to Whitlock, such as moving people to remote work, adjusting benefits and perks, hiring freezes or staffing increases, DE&I issues, onboarding collaboration tools and more.
"Without HR, other departments wouldn't be able to think about anything other than their employee problems," said Whitlock.
So, it wouldn't be a surprise to see that a lot of us HR professionals feel the heavier weight of our responsibilities amid the pandemic. In fact, a recent BambooHR survey showed that 47% of HR leaders said tasks and responsibilities over the last year became more difficult because of remote work. According to the study, 22% of them said remote work made them spend most of their workday on less rewarding tasks, instead of the preferred activities, such as connecting with staff, recruiting, and onboarding.
The rapid changes in laws, policies, and work procedures are also factors as to why HR could suffer from burnout, said Whitlock.
"Whether it's adapting to pandemic regulations, remote work effectiveness, labour and supply chain shortages, or elevated levels of employee stress and associated behaviours, it's all hitting HR with no signs of relief on the horizon," she added."As we see early indicators of a possible economic downturn, HR is balancing finding and hiring talent while preparing for tightening budgets - keeping your foot on the brake while stomping on the accelerator."
Read more: International HR Day: Five ways to celebrate
How to stop HR burnout?
This International HR Day, Whitlock advised members of the industry to catch a break and take a step back to remind themselves why they chose the profession.
"Either take the day off or spend the day doing what you love most about your job. Try to give yourself a pat on the back and a dose of energy by reminding yourself why this position was the one you chose," said Whitlock.
In addition, Whitlock also said it is important for HR to practice self-care by finding communities where they can get support and places where they can find inspiration and rejuvenation. According to her, HR professionals can start practicing self-care with the following activities:
Follow HR professionals on TikTok using #hrtiktok to find you're not alone and connect with other professionals
Mindfulness meditation using apps like Ten Percent Happier or Calm
Therapy or counselling
Join HR communities on Reddit like r/humanresources or other group pages, etc.
HR conferences and wellbeing summits are great places to improve your career and remind yourself of the critical role you play in a company
But really, at the end of the day, Whitlock said it is up for company leaders to recognise their HR professionals and shine light on what they've achieved amid the pandemic.
"The real call to action is for company leaders. Take this day to recognise your HR professionals and highlight their strength and heroic efforts during the pandemic. Reward them with a token of gratitude which could be anything from free lunch to a pay raise. The day-to-day work of HR is often overlooked but we'd all be worse off without them."