'The pandemic has delivered 10 years' worth of anticipated change, in less than 10 months'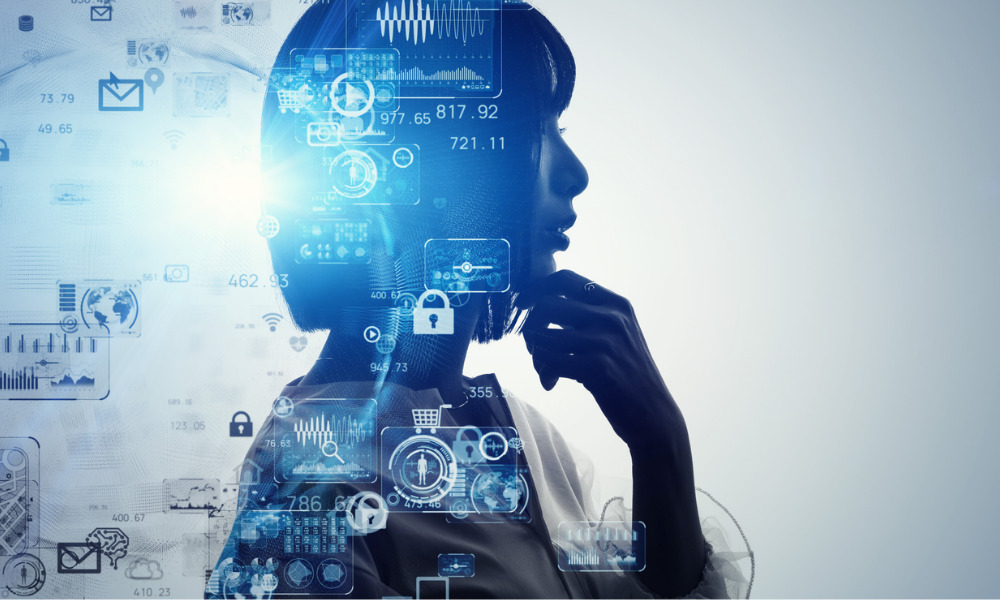 Digital transformation is profoundly changing the nature of work and forward-thinking leaders recognise we're living in the midst of 'The Great Acceleration'. Whilst HR leaders have been planning for the future of work for some time the COVID pandemic has greatly accelerated these trends. Developments that seemed far-off have suddenly arrived as leaders scrambled to formulate new business models and approaches.
Vicky Knight, associate dean of international programmes at BPP Education Group, in her recent presentation at The Digital Leadership 'Asian Futures' Series, noted that the impact of the pandemic has delivered 10 years' worth of anticipated change, in less than 10 months.
The World Economic Forum's (WEF) 2020 Future of Jobs Survey has estimated that by 2025, 85 million jobs will be displaced by shifting the division of labour between humans, machines and algorithms. But the news is not all bad – their research also identified a potential 97 million new roles that will emerge as a result of deepening technological integration.
These new roles are creating a growing demand for new skills and capabilities across the workforce, with technological adoption driving the need for technical skills to harness the opportunities of digital transformation, but at the same time, people skills are an increasingly important part of the 2025 skills agenda.
To unlock the benefits of transformation and thrive in an era of disruption, workforces must adopt new skills and capabilities. BPP's own research supports these findings. Knight comments: "We recently surveyed 1,500 professionals and asked them to identify the skills they think people in their profession need to develop now and over the next five years.
"The results found that as technical integration deepens and the need for technical skills increases, so too does the need for skills that can't be replicated by machines or algorithms. In-demand technical skills include digital fluency, big data and analytics, AI and automation. And people skills include active learning, leadership and social influence, creativity, ideation and originality. The global pandemic is also driving a new skills agenda, with a focus on resilience, optimism and well-being."
How to develop a successful culture of learning
For many organisations, skills gaps are hampering transformation and leading to a loss of competitive advantage. The WEF recognise that skills gaps will remain the most significant challenge to deliver digital transformation in the age of disruption with 50% of employees globally needing re-skilling by 2025.
As for those who remain in their current roles, 40% of the core skills needed will shift. McKinsey recently reported that although 78% of leaders recognise that capability building is very or extremely important, only 16% have begun to build priority capabilities.
Forward-thinking digital leaders are accelerating their capability analysis, scoping their capability priorities and creating cultures of ongoing learning. As digital leaders build the organisation of the future, they must work to instil an end-to-end cultural focus on learning, from the top of the organisation to its bottom.
Creating a true learning organisation not only requires a shift in thinking to ensure that learning is core to both business strategy and organisational culture, but also depends upon developing the key building blocks of learning organisations:
a supportive learning environment
concrete learning practices and
leadership behaviour that reinforces the learning agenda.
Traditional approaches to learning are no longer agile or impactful enough to meet the enormous talent challenges ahead. When organisations need more and more new skills that are refreshed often, what becomes important aren't just skills but enduring capabilities and the ability to learn, apply and adapt them.
To be fit for the future learning must be personalised, relevant, convenient and social, and learners need support to apply their capabilities in the 'flow of work'. More than ever, L&D professionals recognise that mindset and behaviour changes need a different approach – a longer and deeper engagement than traditional one-off training can deliver better results.
COVID-19 has revealed resilience and adaptability of the workforce, but the challenge now is to sustain the momentum gained and discover new ways to thrive in the long term. Leaders must seize the opportunity of the crisis response to design the future of work by employing the lessons, practices, and goodwill they have engendered. The pace and scale of organisational development must simultaneously keep up with radical change, 'business as usual' and preparations for the future.
More than ever, leaders must create new opportunities to ensure staff can deliver on new business strategies, develop a flexible, agile, and digitally enabled workforce, and encourage a learning culture to futureproof their people and their organisations.
"Now is not the time to pull back on workforce development efforts, but to double down on the commitment from business leaders to invest in building agile and resilient organisations fit for the future," says Knight.
Click here to get more insights into crucial capabilities for the post-pandemic world.
About BPP
BPP is a global education provider delivering a full-range of qualifications for professionals at every stage of their career. This includes professional qualifications, university degrees, apprenticeships, work-based learning, and accredited short courses. Established for over 40 years, we deliver courses in law, accountancy, technology, management, nursing and more. Our education is delivered to be as real-world, relevant and innovative as possible.
For more information on how BPP can help you identify skills gaps and develop your people, click here.