'No idea is a bad idea', says chief people officer at Wunderman Thompson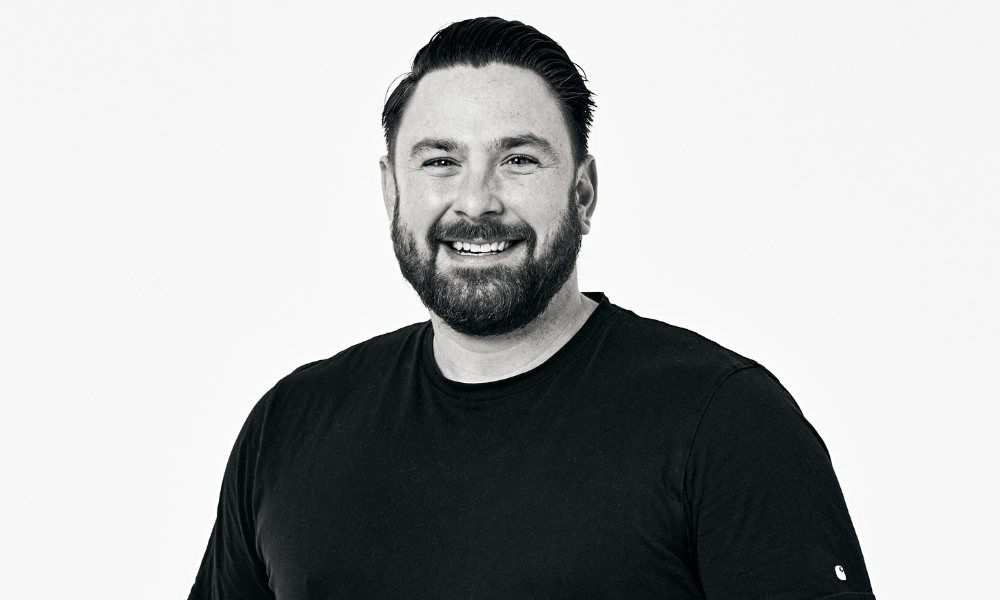 Disagreements at work are common, but when it comes to disagreeing with your CEO, it could mean losing you job, or at the very least your reputational standing.
According to a recent report from LifeWorks, since the pandemic, co-worker conflict is on the rise. Twenty percent of employees say they've experiences increased aggression from co-workers – with that number rising to 60% concerning management post-pandemic.
"Disagreements between senior leaders happen on a daily basis," says Robert Stone, chief people officer at global advertising giant Wunderman Thompson. "That's because everyone in senior positions should be challenging each other to ensure the correct discissions are being made for the business and their people.
"I think one of the biggest misconceptions of senior leadership is having to make the difficult decisions and not being able to please everyone. It's completely normal and healthy to not agree on everything and I believe that it's actually one of the key components to a high-performing team. When you don't have an open and honest culture that allows people to speak up, then you create an environment where disagreements actually become an issue."
Falling out with your CEO
Maybe it's a difference of opinion on strategy, maybe it's a clash over budgets or even a long overdue firing — falling out with your chief executive can be nerve-wracking. The nuances of disagreeing with tact are difficult to perfect but they're essential if you're going to voice a contradictory opinion.
"It's important to address the situation as quickly as possible," says Stone. "A good boss will have hundreds of tasks on their plate and they're employing you for your experience and expertise to make their life easier and because they believe that you're going to make the business better. Be considered, thoughtful and direct with your issues and always come with a solution - not a problem."
And, if your CEO isn't open to hearing your thoughts, then maybe it's time for you to consider whether this is right place to work. All employees should be hired for their experience, skill, and contributions that they can make to a business, says Stone.
"HR has come a long way and rightfully so has a seat at the table. Every business most important asset is their people and if your views and options are not being heard, there's a ton of other businesses that will value and welcome your views with open arms."
In a recent article, HRD looked at whether leaders should encourage fiery political debates work – or stamp them out entirely.
Staying calm under C-suite pressure
"It's human nature to have frustrations and it's important to figure out ways of dealing with them in both your personal and professional lives," Stone tells HRD. "Focus on the facts when unpacking the reasons why you're agitated - this will help to remove any biases and sometimes remove your personal views and opinions.
"We're all working in highly challenging and stressful environments that can sometimes bring out the worst of you. I am a huge believer on the old ''sleep on it" technique, as I think that sometimes stepping back and removing yourself from the situation can allow you to process and make better thought-out decisions. I'm also a really big believer of having one conversation. If there's something that needs addressing, make sure to come into the conversation prepared with facts and leave that conversation with clear outcomes that allows everyone to move forward."
Why disagreements are actually good for business
Remember, not all fallouts are bad – in fact they can act as a catalyst for innovative change. As the famous saying goes, great minds don't think alike. Leadership teams need to clash in some degree in order to grow, evolve and ultimately thrive.
As Stone tells HRD, disagreements are "100% good" for organizational growth.
"I believe that creating diverse teams is the key to successful business growth," he says. "However, it comes with its challenges if positive and open frameworks aren't implements for success. We all know that teams that're built from diverse backgrounds bring greater business success due to the variety of cultures and experiences that provides multiple perspectives. Having productive disagreements only allows the work to get to a much better place.
"In regards to the creative industries, we rely on having these difficult conversations every day as a lot of our output is very subjective from time to time. We have created a safe space that revolves around no idea is a bad idea."