Did you know that 41% of leaders have fired an employee for being late?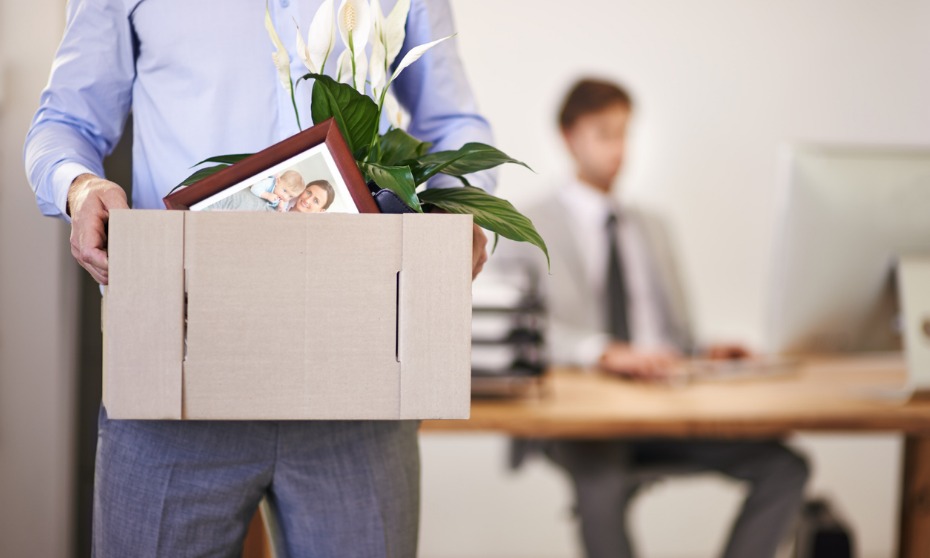 For many employees, passion for their roles tends to keep them on the straight and narrow. However, when productivity starts to slow, HR need to step in.
Whilst many organizations encourage employees to take more risks in order to reap more rewards – sometimes, it doesn't work out quite how we imagined.
According to a report from The Balance, 41% of leaders have fired an employee for being late, 33% have let someone go over a social media gaffe and 22% have fired a worker for pulling a sickie.
But it's not always that clear cut. Often, in the run up to a termination there's subtle signs that something about to blow.
HRD compiled a checklist of sorts – three leading signs that an employee is about to be given their marching orders.
You're being left out of important emails
The first step in the termination game normally involves cutting down on communication. If a director is no longer happy with your work or is having serious doubts about your future at the company, they could start restricting your access to information.
The best course of action in this case is to raise the topic to them directly. Ask why you were left out of email chains and be forthcoming in your concerns.
Your workload has decreased
Has your inbox suddenly lost a lot of weight? Do you find that less requests are coming across your desk? It could mean you're slowly being pushed out of the loop.
Of course, a diminished workload also is no indicator your about to be jobless – but in combination with a lack of communication from the top-down it could spell disaster.
You're stagnating in your role
One of the key components of a health career is constant development. Up-skilling employees is the only way to survive the future of work. So, if you're suddenly feeling like you've hit a wall in your career trajectory, maybe it's time to start asking some uncomfortable questions.
In this case, it's important to take the initiative. Ask for new opportunities, offer to do some personal learning outside of company time – it could save your neck.
READ MORE: 'You're sick? You're fired' – Terminating staff on sick leave
You've 'been warned'
Probably the most tell-tale sign of all is that your boss recently had to give you a warning for bad behaviour. If you have been on the receiving end of disciplinary action recently, don't panic. Just use this opportunity to up your game.
The most common warnings doled out by frustrated employers revolve around lost productivity. A recent report from Gallup found that 70% of workers are actively disengaged – a bad habit which is costing the global economy billions every year. The best way for HR leaders to fight this ongoing problem is through continuous feedback and ongoing career coaching.
You've not been praised for a while
Recognition is like fuel for the fire – so if it's been a while since you've been praised by your leadership team then perhaps it's time to revaluate your options. It's important to remember that some managers don't dish out praise freely – so you really can't hold everyone to the same standards.
However, HR should know by the now that reward and recognition is one of the most important tools for retention. A study from OC Tanner found that 79% of people who quit their jobs did so because of a sheer lack of appreciation. This is rather shocking when you consider that the number one thing employees want from their managers, in order to inspire productivity, is recognition.
It's important to remember that these signs are not a definitive indication that you're definitely going to lose your job. Instead, they serve as a reminder to always be on top of your game – be proactive in your own career development, don't rest on your laurels.
That being said, losing your job isn't the absolute worst thing that could happen. A report from HBR found 25% of leaders have suffered a major career blow in their working life, and of this group 75% of executives went on to land the CEO role.