Chief people officer reveals how a lack of connection is causing a fallout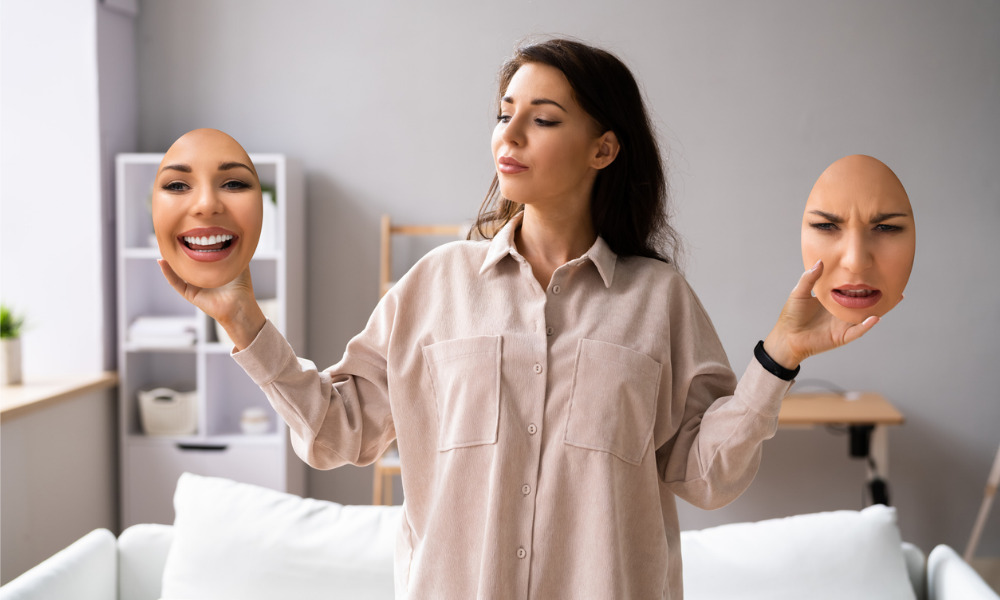 Feeling that you aren't good enough and that somehow, you have been thrust into a job you didn't deserve, has long been something many employees have experienced.
But just how pervasive is this feeling?
According to a recent survey, the majority of workers actually believe that they are charlatans.
Nearly three in five (58%) workers experience imposter syndrome in the workplace – meaning they often believe they are inferior to others or have faked their way into positions despite impressive accomplishments, according to a report from Indeed.
Overall, more than one in 10 (13%) employees and one in five (20%) senior managers admit they "always" or "very frequently" feel like a fraud, according to the survey of 2,500 workers in the UK.
"This is quite common in all workplaces, but has particular implications in corporate and academic environments, where certain jobs hold a lot of power and have a lot of responsibilities," says Fabienne Palmer, a clinical psychologist who consults organizations in the creative industry.
Employers with workers who experience frequent imposter syndrome face considerable challenges:
greater levels of procrastination (63%)
longer working hours (57%)
higher staff turnover (44%)
a loss in productivity (41%)
employees who avoid applying for internal promotions (39%)
"If you feel you don't fit the mold, or represent something slightly different from the norm, imposter syndrome, or the sense you are left with — the emotions, thoughts, and feelings in your body — can really impact on your sense of self, your confidence, and ultimately your capacity to thrive in the workplace," Palmer says.
These feelings of stress were common pre-COVID – but the nature of the pandemic has exacerbated the situation, says one senior HR leader who has also experienced this in the past.
"I think a lot of it has to do with the hybrid or remote workforce, and it's a lack of connection to other individuals who may be in other roles, and maybe it's a comparison to other individuals that they just don't have as much access to," says Amy Mosher, chief people officer at isolved in Gardnerville, Nev. "So they kind of wonder: 'Am I doing the same thing that other people are doing? Am I performing at the same level as other people? Am I producing at the same level?'"
Read more: isolved Review
For her, just the fact that she didn't recognize herself in any of the other senior executives caused the imposter syndrome feeling hit home.
"As a Latina executive that looks quite young, I felt a lot of imposter syndrome because I didn't look like anyone else, because I didn't have the same background as other executives in the room," she says. "We do naturally compare ourselves to other people."
Not all want recognition
For some workers, there is a level of apprehension that becomes their worldview, and being signaled out could be devastating.
A lot of people with social anxiety don't like to be celebrated, says Ellen Hendriksen, a clinical psychologist on the faculty at Boston University's Center for Anxiety and Related Disorders (CARD).
"They don't like to be the centre of attention… And so if you cross somebody's boundary like that, that's not OK," Hendriksen says.
That said, people with social anxiety are often "spectacular" employees, she says, because social anxiety has a lot of "superpowers" such as high conscientiousness, being diligent and responsible, and taking the job seriously.
"It's exactly the kind of employee you would want," she says. "So I think that it's important not just to focus on the struggles of toxic social anxiety, but to remember that there's a lot of good that comes bundled together in that package."
Leadership not required
While imposter syndrome and certain anxieties continue to be an issue in many workplaces, the reason why some women aren't being promoted enough might be simply because they don't want to be leaders, according to a new study.
The study was conducted by organizational behaviourist Ekaterina Netchaeva and gender researcher Leah Sheppard, along with collaborator Tatiana Balushkina.
Sheppard tells Bloomberg that she had long been puzzled by the continued gender leadership gap in business despite corporate diversity efforts.
"The conversation around women and leadership was really dominated by bias and discrimination," she says. "We thought that there was a place to talk about women's agency: Are women actually intending to pursue these positions as much as men?"
The seven-year meta-data analysis tracked the interests and ambitions of 138,000 women across 174 studies dating back to the 1960s and aggregated the data to analyze the gender gap, Bloomberg reported.
"The results confirmed our suspicions that women are not as interested," Netchaeva says.