Does the four-day week actually help or harm mental health?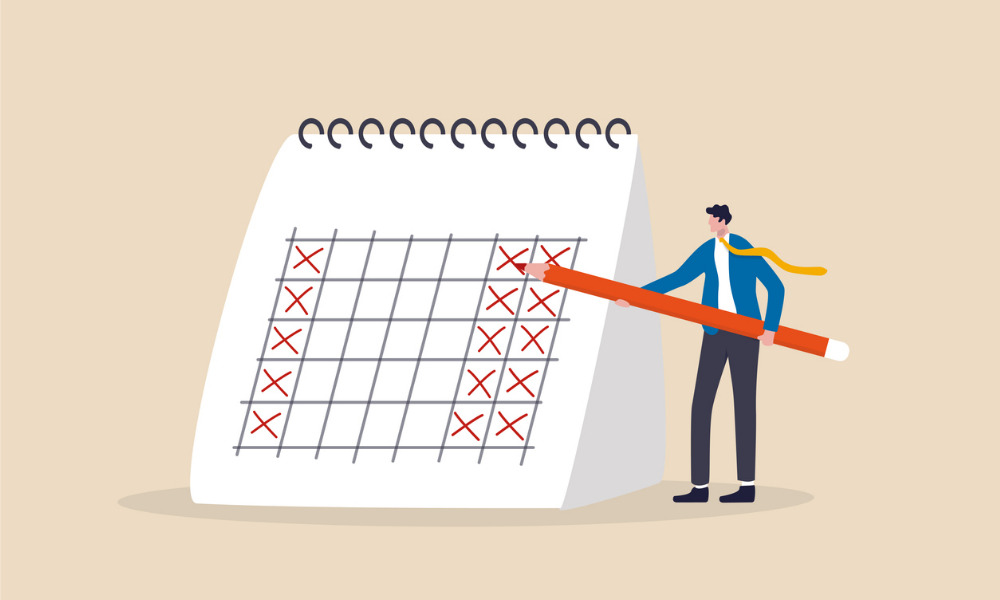 For many workers around the world getting the same salary for a four-day working week, as you would for a five-day working week, seems like a dream. Well, that dream is set to become true in the future as companies across the globe roll out this new concept that could be sign of new working conditions.
But, although sound in theory, how practical is a four-day working week for small businesses, which make up 90% of businesses in Australia, when orders need to be filled and customers served? What are the legal implications of implementing such a scheme?
"It's not about how much you work, it's about what gets done in the time frame," Erika Cramer, coach and speaker, said. "We are not always available to our clients so therefore you need to set boundaries that allow your employees to have more energy, which will result in more productive efforts. The old traditional way of doing things via clockwatching has been shifted especially after the pandemic when people realized that they could get a lot done working less and not having to be in the office 9 to 5.
"The reality is that more time does not necessarily mean more productivity and more great work completed."
Global work studies since the early 2000s have shown that after six hours of work, the law of diminishing returns sets in, but that has never stopped employers expecting employees to work eight hours a day or longer. Furthermore, with the advent of technology combined with it becoming common for employees to work from home, a substantial number of employers expect employees to be on call 24/7 through any technological device.
This does not support mental health well-being in the workplace.
"Companies open to a four-day work week, where customer and market demands allow and practical, rational application is possible, further demonstrate their commitment to employee mental health and wellbeing," Damien Andreasen, HiBob ANZ country manager, said. "When employees feel they are valued and cared for - without a negative impact on their compensation and career - they are motivated to give their best work."
Most employees won't need any extra motivation to commit to a four-day working week with the same pay. Working extra hours four days a week for a whole day off, provided they can resist checking work emails and/or responding to work calls, combined with an employer understanding that they can't continually reach out on allocated days off, will win favour with the working community around the world.

"By focusing on key business outcomes and goals, and ensuring employees have both the resources and clear direction to achieve these goals, businesses can successfully implement and see out a four-day working week," Andreasen said.

"It's important to focus on employee output and how they get things done, regardless of the time they put in. By agreeing on key performance indicators and deliverables, communicating and tracking goals regularly, and empowering line managers to coach their teams effectively, businesses can reap the benefits of a four-day work week.
"It's been proven that happier employees are more productive and engaged, which translates to a better experience for customers. When customers are happy, the business grows."