'Sometimes people just aren't suited to a type of company or role, which may cause them a lot of stress'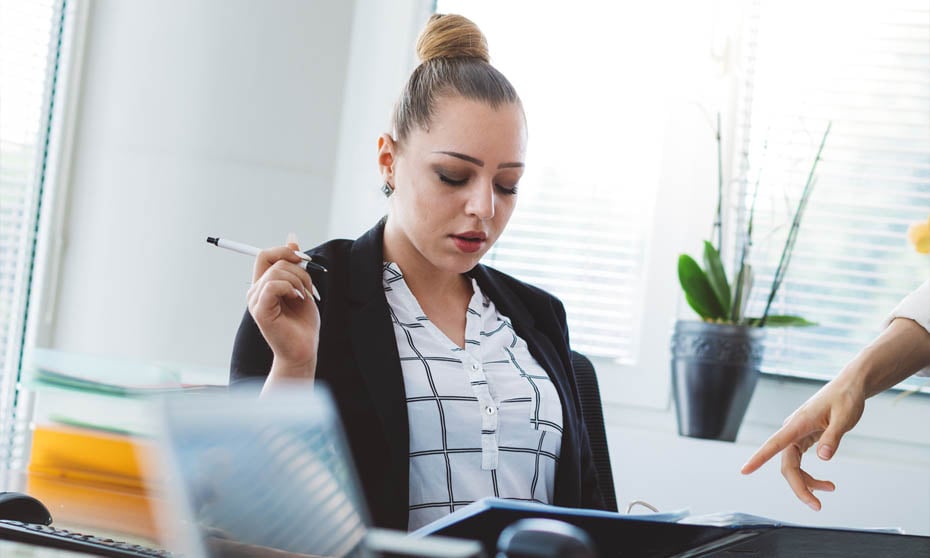 If an employee does not have your company's best interests at heart you should never keep them, according to Gemma Lloyd, CEO of Work180.
Lloyd told HRD that this is even true if you believe they are talented or a high performer.
"We have all made this mistake, and the impact on the team, organisation and clients can be so damaging it isn't worth what talent they can bring to the table," said Lloyd.
Lloyd added that a problem with a toxic employee needs to be managed as soon as possible.
"Even if there are early warning signs, those should be addressed quickly. Leaving these issues unaddressed can mean that other employees are impacted by their behaviour," she said.
"Addressing toxic employees can be very tricky, but the first step should be to identify the specific behaviours which you believe to be toxic and if they can be remedied with open communication or professional development."
If they can, then:
Set up a meeting to discuss the issues
Focus on what the situation is, the behaviour you're seeing and what you believe to be the impact of that behaviour. Don't be afraid to be direct so there's no miscommunication
Be non-accusatory and enter tough conversations with an open mind, and be open to their feedback as well. There may be a deeper reason why they're acting in a particular way, and it's important to understand that so that you can try to help
Put into place some agreed action items following the discussion, such as what you want to see improve, as well as areas you will make an effort to improve in/provide additional support
Provide follow-up communication in writing: it's important to document these types of discussions and ensure both parties are on the same page.
If you don't believe the behaviour can be remedied - for instance, they are someone who doesn't have the company's or their colleagues' best intentions at heart - then more serious action needs to be taken.
"This will need to happen in consultation with your HR department/outsourced HR function to ensure you can exit the person lawfully."
Lloyd added that during the hiring process there are telltale signs that a potential new employee could be a toxic hire.
"Often, employees that turn out to be toxic will complain about previous employers or bosses they have had in the past," said Lloyd.
"They will play the "blame game" and only focus on external factors as to why they may not have excelled at a previous employer."
Lloyd also believes that employees can become toxic because they are not suited to a particular work environment.
"Sometimes people just aren't suited to the type of company or role, which may cause them a lot of stress (particularly if this is a person that is usually a high performer)," said
"Being stressed can lead to behaviours that person wouldn't usually exhibit if they were performing their role well in a company that was more aligned to the way they work best."
Lloyd said it's important to ensure the right questions are asked in the initial interview to see if the potential employee will be a good fit for your work environment.
"Post-interview, be open to feedback. Open communication is key and be prepared to change your behaviours/communication style or invest in additional support for your team."
Moreover, Alex Hattingh, chief people officer at Employment Hero, recently told HRD that a toxic employee is just that – "they will ruin your culture, and in a short space of time too".
People and teams will also notice that you are allowing toxic behaviour to go on for the 'high performer' and this will make people ask why, as managers, you are not being consistent with your values.
According to Hattingh, you need to be brave, take the risk and approach the toxic person.
"First, make them self-aware of their behaviour as they may not realise the impact they are having and could correct it, but if they are intentionally being toxic, you need to move them on from your organisation."