Your HR vocabulary reflects your leadership philosophy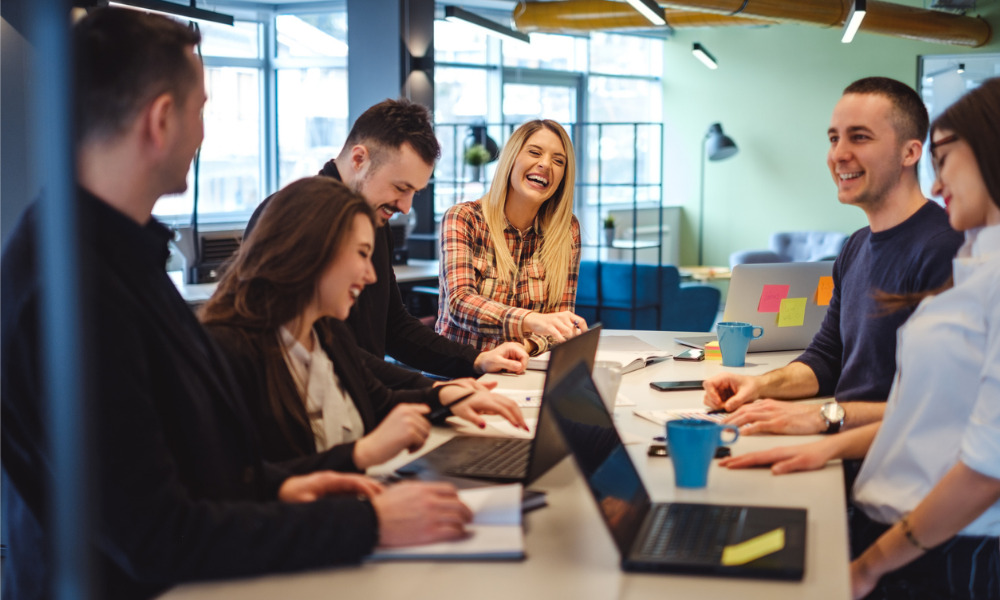 Team. Squad. Village. Tribe. Family? In today's employee-centric work culture, it's become somewhat of a fad among corporate managers who want to instil a spirit of camaraderie among workers to use these metaphors to describe professional ties. But as the CEO of Shopify shared in an email to managers: "The very idea is preposterous."
"You are born into a family. You never choose it, and they can't un-family you," said Shopify's Tobi Lütke. "It should be massively obvious that Shopify is not a family but I see people, even leaders, casually use terms like 'Shopifam,' which will cause the members of our teams (especially junior ones that have never worked anywhere else) to get the wrong impression."
That supposed misconception refers to expectations on performance. "The dangers of 'family thinking' are that it becomes incredibly hard to let poor performers go. Shopify is a team, not a family," the CEO said.
The use of the term "team," in place of "family," when relating to colleagues echoes the same talent development and talent retention philosophy once shared by Netflix CEO Reed Hastings. "We're like a pro sports team, not a kid's recreational team. Netflix leaders hire, develop and cut smartly, so we have stars in every position."
Netflix's high-performance culture isn't for everyone, Hastings cautioned. "Many people love our culture and stay a long time. They thrive on excellence and candour and change. They would be disappointed if given a severance package, but lots of mutual warmth and respect. Some people, however, value job security and stability over performance, and don't like our culture," he said.
Every company, however, has its own cultural DNA so imposing a blanket term on organisations of whatever scale or sector only defeats the purpose of creating diversity in business. Not to mention how a universal term would fail to capture the cultural nuances that make their companies unique.
Read more: Forget flashy gift cards – workers want family care support
There are large companies that have successfully embraced the notion of being a family even in a corporate context. Take the example of Salesforce and how it introduced the concept of 'ohana' at work. "In the late '90s, our CEO Marc Benioff wanted a break. He decided to take a sabbatical, so he rented a beach house in Hawaii," recounted Jody Kohner, Salesforce's SVP of Employee Marketing & Engagement.
"In Hawaiian culture, Ohana represents the idea that families – blood-related, adopted, or intentional – are bound together, and that family members are responsible for one another. When he created Salesforce in 1999, he made sure that 'Ohana' was in the company's foundations," Kohner said.