Social media is playing an increasingly large part in recruitment and employer branding, but it can also help HR professionals position themselves to move forward in their field.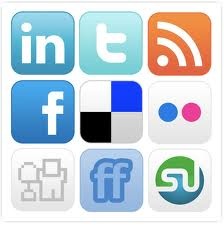 Social media provides us (HR professionals) with a whole new toolbox for recruiting, reaching and researching potential candidates – but it's also a way for us to progress our own careers.
If you're not already using sites like Facebook, Twitter and LinkedIn to build your personal brand, it might be time to start.
Alexandra Tselios, publisher of the website
The Big Smoke
, said that social media and blogs were great tools to increase your professional profile and were most successful when used as a forum to share industry experiences, advice and news.
"Not only do they position you as an expert in the HR field, but they give you the chance to engage with readers who are liking, sharing and commenting on your posts. This is way to encourage debate and it gives you an indicator on the opinions and direction of the broader HR profession."
The immediacy of social media platforms can be a double-edged sword – you can communicate with large numbers of people instantaneously, but that also creates more opportunities for mistakes.
"Although some social media outlets, especially Twitter, are all about pace, don't be so fast to push content out that you forget to check spelling and grammar," said Tselios.
"Also, be aware of the hashtags you are using because in some cases, they could mean something totally opposite to what you intended – and could even cause damage to the message."
It's important to remember that not all the platforms are the same and you should use the appropriate content for each one.
"The most common mistake is in assuming that Facebook and Twitter content can be identical," said Tselios.
"They are totally different models, so what works on one platform won't necessarily work on another. Be prepared to tailor your content to ensure maximum reach instead of trying to speed up the process by applying a one-size-fits-all approach."
How do you use social media for career progression?