McDonald's director of people strategy talks about how the fast food giant is revamping its tech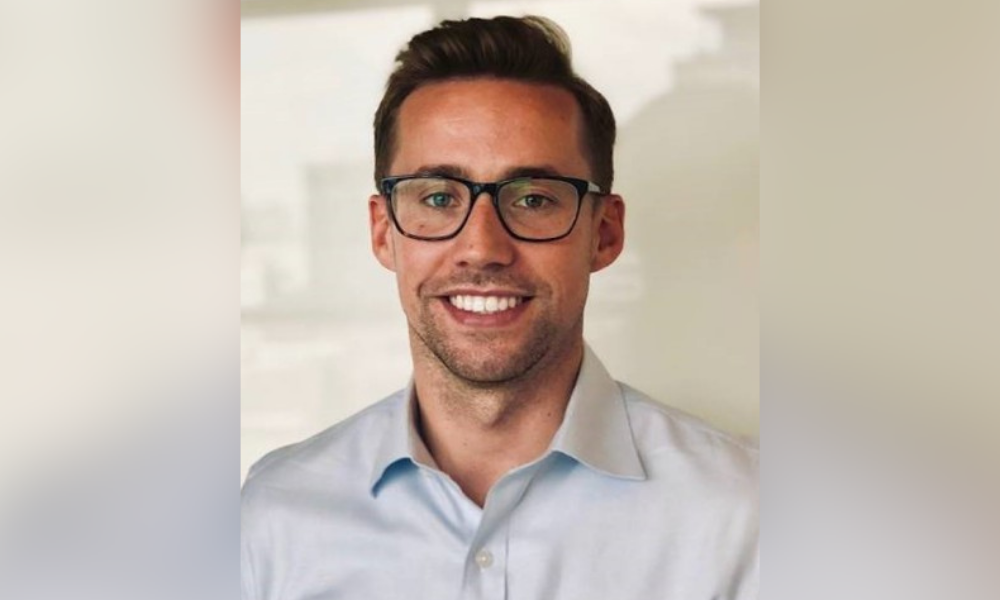 Too many apps, too little time. The proliferation of workplace tech might sound exciting in theory – but in reality it's creating silos and causing an information exchange blockage. Speaking to HRD, Dave Burchfield, McDonald's director of people strategy, says that employees are starting to feel the increase already – and it's not exactly helping burnout.
"The proliferation of apps means our employees don't know where to go for what," he tells HRD. "Teams are working in silos to deliver bespoke solutions that optimize for their specific business problem, but now we have too many apps where data isn't integrated and it's starting to frustrate frontline staff."
Too much reliance on tech can backfire. While good Wi-Fi is taken for granted in the white-collar sector, for many frontline staff a poor connection can spell disaster for a workplace solution.
"When that app doesn't load or keeps logging you out it's very challenging," adds Burchfield. "It's make or break scenario. While it used to just be a bit of pain not being ablet to log in to something on your mobile device, increasingly these jobs depend on easy access to digital tools – and a fragmented digital experience is not what Gen Z have come to expect from their employer."
Burchfield says that, even at McDonald's, they have a long way to go in looking at their underlying architecture and the hardware they use to enhance employee experience.
"A lot of energy and resource gets put towards the sexy new thing, but we've got to get the plumbing in place first. That's the first, and crucial, step."
And speaking of shiny new things, 2023 is already becoming the Year of ChatGPT.
"I'm excited about it," says Burchfield. "And when Google Sparrow comes out, and APIs become more readily available, we're going to see it infiltrate the workforce much more. Its' exciting to see how it'll change how we get information to our employees. However, the worry centers around whether the information your sending is authentic and accurate. That's a concern. I want to ensure that if we're going to talk about what McDonald's stands for, about who we are as an employer, our values and mission, then that must be genuine."
And this is concern echoed across the HR world. When something as exciting as ChatGPT emerges, CEOs are quick to jump on the innumerable possibilities. For HR, the concern becomes weighing up the risks – particularly around compliance and truth. How do you decide if what you're reading came from a real person? That it's the opinions of a real person? For Burchfield, that's the sticking point.
"On the upside, ChatGPT will definitely speed up processes," he clarifies. "If we think about communicating with Gen Z and engaging with the people in our restaurants in an instantaneous fashion, at our scale, Contextual AI could help us do that – and if that's harnessed in the right way, we can become a nimbler enterprise from the board room to the crew room."
With frontline workers, Burchfield sees ChatGPT as a huge advantage - specifically around stamping out corporate jargon.
"When we try and remove that jargon ourselves, we don't always do a very good job of it. I think that tools like ChatGPT can help with our linguistic tone and deliver messages that resonate with our people."
Understanding and leveraging new technologies is all in a day's work for Burchfield. At McDonald's, he works with teams focused on implementing solutions like McHire and Workplace from Meta.
"These platforms have made an incredible impact in just a few short years," he tells HRD. "McHire reduced our time-to-hire by more than half and Workplace is being used to access need-to-know information for over 500,000 restaurant employees around the world every week. Using AI, machine learning, and digital assistants to perform repetitive tasks like vetting the right candidates or remembering how to prepare a Big Mac has become table stakes in the employee experience. The question now is how we make these platforms available to all 40,000 of restaurants - scaling and globalizing employee-facing products is going to be a big deal for us this year."
Machine learning has always been at the forefront of the fast-food giant's policies – and it's something that Burchfield believes will continue to grow in the coming months. He tells HRD that, at its core, McDonald's is a learning organization – using operational excellence to set itself apart. As evidenced by their famous Hamburger Universities.
"Teaching people how to assemble and serve food, how to speak to customers, that's just one part of the puzzle – a piece which needs to be "TikTok-ified". We are still creating text-heavy instruction manuals but were getting better at targeting crew in a format and modality that they're used to in their personal lives."
Looking forward to the rest of 2023 and beyond, Burchfield says his focus is on simplifying the digital employee experience while increasing flexibility for the individual.
"How do we create a simple and modern HR experience for restaurant employees all over the world? This could be as simple as accessing your paystub, taking advantage of tuition reimbursement, or watching YouTube or TikTok-style videos that count towards your learning accreditations.
"In Global People, we're intensely focused on solving for the HR moments that matter on the job while working closely with our Customer Experience and Operations partners on the other facets of the experience. If we get this right, we will transform what it means to work at McDonald's and differentiate ourselves in the war for talent.
"And while I know there's certain companies that are farther down this path, particularly in the white-collar space, the scale we're doing it on is no mean feat. We're totally committed to this, though – and it's very exciting for everyone involved."