There's a real opportunity for more interaction between the CHRO and the CIO in organisations.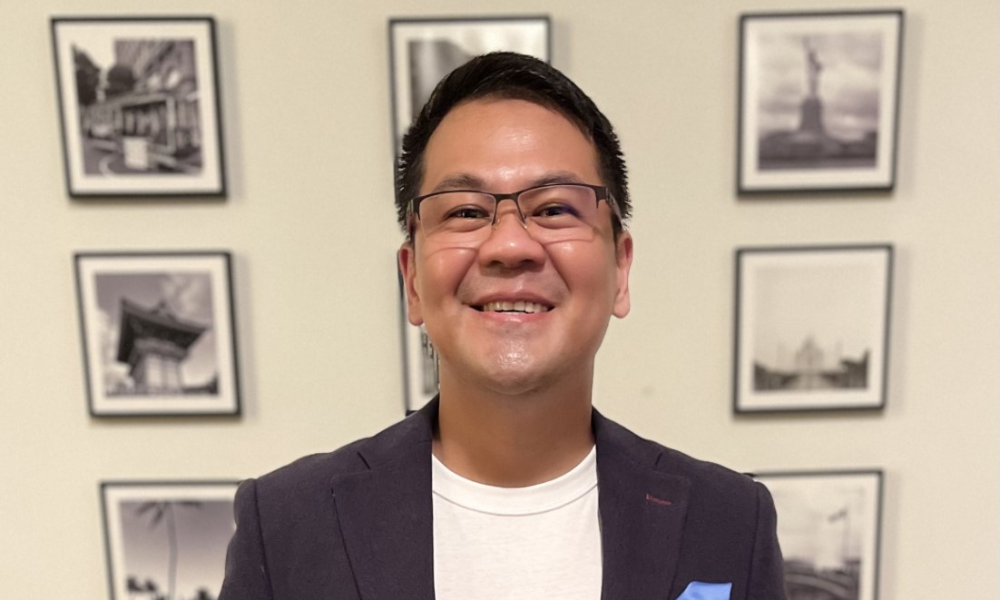 Juancho Jerusalem's first tech gig was as a 'Teleweb CS Executive at Fuji Xerox. "I was actually selling photocopiers over the phone," laughed Jerusalem, but as technology evolved, so did Jerusalem's career – he moved into the CRP, ERP, and HCM application space, where he cultivated his passion for tech over the next sixteen years. Today, Jerusalem is vice president at one of the fastest growing HR technology firms in Asia.
"We're still a very a young company," he said. "It's my first time representing a tech company outside of the American tech firms that I've represented over the past 16 years, but we always say we're from Asia to the world."
15 months ago, Jerusalem took a role at Singapore-based, HR tech company, Darwinbox – a unicorn company and the only HR tech company from Asia to crack the Gartner Magic Quadrant. Darwinbox aims to build HR technology that is as effective as the daily apps we use as consumers – unbelievably easy to use and relentlessly innovative to evolve faster than change.
Read more: Is technology vital to job satisfaction?
The Singaporean workforce may have been slow to adopt technology pre-pandemic, but the world-wide phenomenon forced us to take a quantum leap towards digitisation. 79% of businesses in Southeast Asia said that digital transformation accelerated due to Covid-19.
Technology though, was only the enabler for organisations, with research revealing only 4 in 10 employees feel supported with the right technology, so how do organisations now drive adoption of technology at scale?
Jerusalem believes that for the workforce to adopt HR technology, it should be simple to use, mobile-first, and in a form that employees can relate to.
The young mobile-first population comprising tech-savvy millennials in Southeast Asia puts a lot of stress on workplace experience. Today Singapore (87%), Malaysia (83%), and Thailand (75%) lead the way in smartphone penetration while the Philippines has had the highest increase in smartphone market growth in 2020: over 90%.
Read more: How is technology shaping the employee experience?
Jerusalem also believes that while historically tech choices have been IT driven there's a real opportunity for more interaction between the CHRO and the CIO in organisations.
"In my experience, I've seen quite a good number of successes for the organizations where there's a seamless interaction between the CHRO and the CIO. When you talk about HR, it's really about making sure that the employees, the most important resource, are well taken care of, so that seamless interaction needs to exist whether you're a small, medium, or large organisation," he said.
Jerusalem muses that Mid and large sized organisations seem to make quite opposite but equally restrictive decisions when it comes to HR technology. "If you're a midsize business, there's a very big focus on investing in technology that's cheaper when it should be something that addresses your technological challenges. But if you look at the larger organizations it's quite the opposite, they have a tendency to just restrict themselves to maybe two or three HR tech firms that have been there for about 20 or 30 years. But the challenge with restricting yourself to very large tech vendors is they may not be able to adapt to your own local nuances, the challenges that you have in in the country that you're in, particularly in Southeast Asia
Juancho Jerusalem's ADOPT acronym for driving digital transformation in your organisation
Aspiration and assimilation – No matter what industry you're in, it's become a requirement to use technology so it's imperative there is great aspirations from leadership to transform technologically. Great aspirations from leaders means there is higher chance of employees assimilating those ideas.
Delivery – It's important for technology to be implemented, switched on and operated properly.
Over and above – Executive support is imperative. There must be adoption from the C-level execs, so they enforce the changes and employees use the technology to its full advantage.
People, people, people – it must be focused on making people more productive moving forward.
Take risks to get the right technology – don't think cheaper or cost efficient, and don't restrict yourself to large vendors that have been around for years, look at technology that addresses your organisations technological challenges.