Text messages, direct email, QR codes and social media are just some of the ways Fitness First engages its workforce.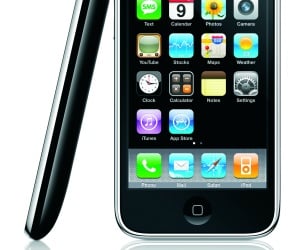 Text messages, direct email, video training and social media: these are just some of the diverse and innovative methods that global fitness brand Fitness First are using to interact and engage with their workforce.
"We have a unique employee status blend of employees and franchisees, so we need to find unique and interesting ways to engage them," explains Sarah Sammut, head of HR, Fitness First.
"This allows us to get in front of our employees more frequently and having these innovative methods helps control the quality of positioning of messaging – so that things are communicated in the way they were intended, allowing pure messaging from the business to our team members."
Fitness First, winners of the 'Best Learning & Development Strategy' category at the 2014 HR Awards, uses EDMs (email digital messages) in everything from onboarding to staff training, which Sammut said comes in handy when interacting with their 1,500 new employees each year.
They also embrace the use QR Codes, a resource that is "very popular in America", Sammut reported.
"If you use your smart phone to scan the QR barcode, it's represents a link to a video, a website or other additional information. It means we can demonstrate perhaps an exercise or technique via a video, so it's very useful in functional inductions and textbooks," she said.
Next on the agenda is an employee app, due to launch next year, which Sammut described as a mobile L&D platform combined with a communication channel.
"We're particularly excited about the reach this app will provide for us in a time and cost efficient manner, as it will become a platform to increase business and fitness knowledge, support cross functional inductions, and act as a gamification tool to support engagement," she said.
"I think all industries could benefit from a mixture of these methods to reach out to their employees, as it caters to different preferences in learning styles," Sammut added.
You might also like:
Sexually harassed employees squeezing employers for more damages
How to do a payroll audit
"Meaningful opportunities" needed for disabled graduates