There's a culture of silence haunting your organisation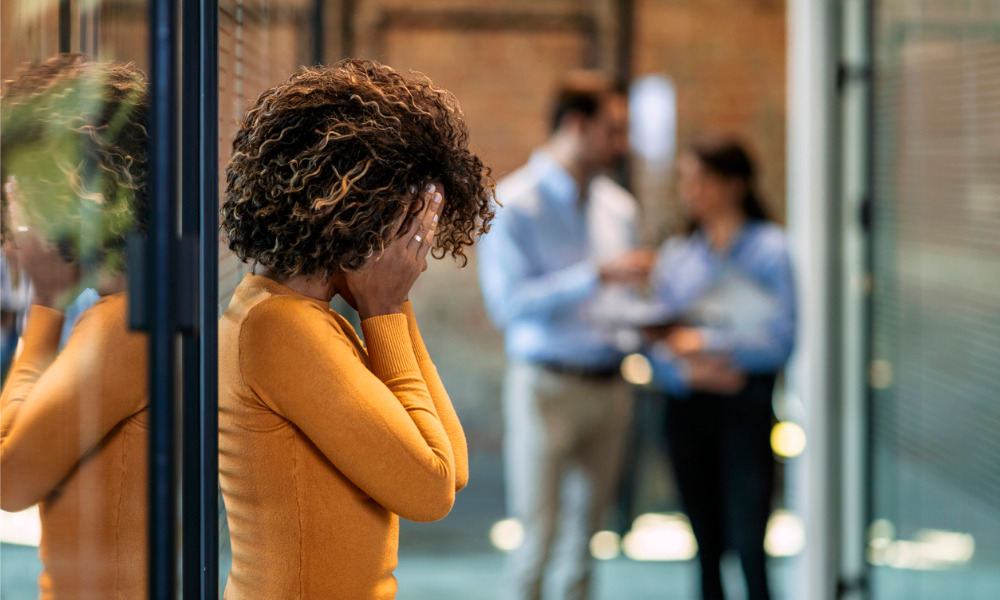 As we foray further into 2021, there's one leadership trait that's becoming more and more essential – collaboration. When the world pivoted to remote working as standard, some employers began to panic that their teams wouldn't be as productive away from the office. In reality, the opposite is true – and yet, employees report feeling increasingly ignored by their management teams. This disconnect between employee voice and employer action has led to a crisis – one in which workers feel routinely unheard and unappreciated.
New research from UKG found that 86% of employees, or four in five, feel colleagues at their organisation are not heard fairly or equally – with 47% of teams claiming underrepresented voices are totally undervalued by their leaders. HRD spoke to Dr Chris Mullen, Ph.D., SPHR, SHRM-SCP, executive director of The Workforce Institute at UKG, who talked us through what these findings mean for the employer/employee dynamic.
"When we looked at the demographic gaps between the heard and the heard-nots – the three cohorts that feel least heard by their managers and employers were essential workers, younger workers, and caregivers," Mullen told HRD.
Read more: Juneteenth: Did you mark the day?
"Essential workers feel they have less influence on company decision-making, more so than any other worker segment. These folks served an invaluable role in sustaining the global labour market and fostering the economic recovery through critical frontline jobs during the pandemic. Despite this monumental effort — and several campaigns to celebrate these employees in 2020 — essential workers are one of the least heard groups in today's workplace. Looking at caregivers, over the course of the pandemic many employers offered new benefits and programs to support their employees who care for children, partners, or parents. While caregiving employees have embraced the additional support, this may have had an adverse impact on employees with no children or caregiving responsibilities — today, they feel less heard by their manager or employer."
Read more: How to create an inclusive workplace
Shockingly, just one in three employees feel they can freely express their views and suggestions with their manager. Conversely, from a generational perspective, nine percent of younger staff believe all people in their company are listened to – their older colleagues disagree. This unequal playing field is fraught with dangers. This lack of communication has the potential to devastate retention rates – with one third of employees admitting they'd rather quit than voice their true concerns to their managers. In order to bridge this gap, employers need to open their ears.
"Embracing employee feedback may mean the difference between retaining a high performer and recruiting someone to fill their vacancy," added Mullen. "Employees who do not feel heard may also feel undervalued which can lead to distrust and disengagement. Listening to employees isn't just good for culture — it's good for business. When more employees feel heard, key business outcomes like optimized financial performance and increased engagement levels are more likely to improve. This means that investing in the voice of the employee and creating a comprehensive feedback loop of communication and change is as much an investment in HR and culture as it is an investment in corporate strategy and growth."
So, what should employers do now to address and ultimately put an end to this blockade of communication? Well, according to Mullen, it all begins with understanding your power and your privilege as a leader lies solely with your people.
"I believe the leaders who succeed at listening to their employees are the ones who recognize that their employees are the differentiator needed to reach their goals," he told HRD. "Instead of focusing squarely on the bottom line, they recognize that employees who are given a voice are more highly engaged and have a higher sense of belonging. By harnessing this energy, leaders can ensure their entire workforce is working in harmony to energize their company culture, serve their customers, and, ultimately, protect and grow the bottom line."