Anna Tregurtha sits down with HRD to talk digital integration, stakeholder investment, and HR's role in championing technology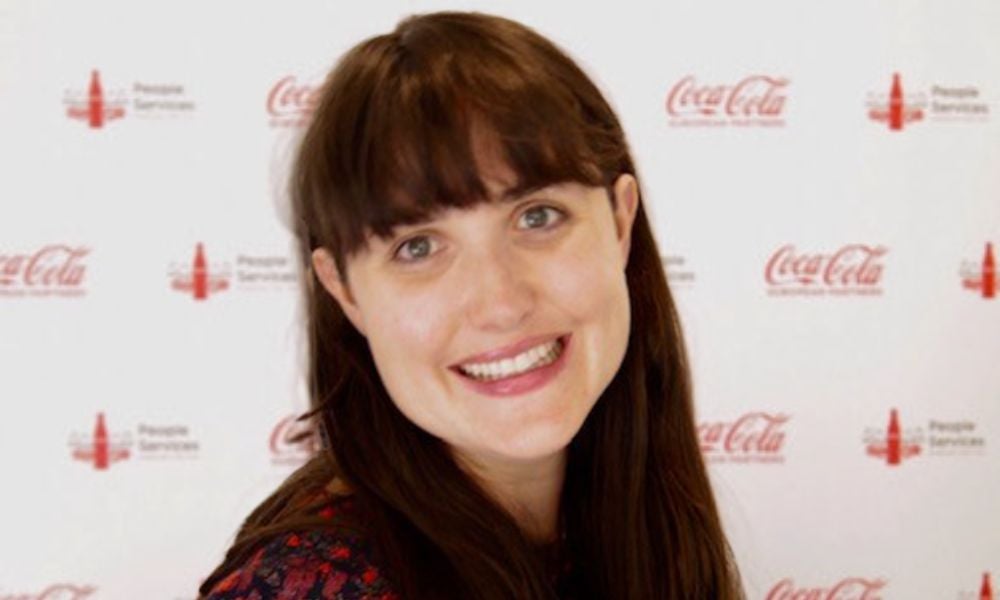 Anna Tregurtha, Australia's employee experience manager at Coca-Cola, tells a story about visiting one of the beverage giant's workplace sites in Barcelona. The company was in the throes of setting up a new digital process to create ease of use and standardisation around recruitment, touring different sites with the operations teams and talking to local leaders about onboarding plans.
Read more: HSBC senior banker suspended over climate change comments
"In Barcelona, where mass recruitment is on another level, we met the site director and I was explaining the online process. He stopped me, and said: 'You fill out the form, I am going to do it my way.' And he ran down the corridor, told the HR person sitting three doors down: 'I need, 10 operators and 10 technicians' came back, and it was done. He said to me: 'Until you can do things that quickly, that's what I need from a recruitment perspective'. It was a big eye-opener."
It's an illustration of the complexities involved when rolling out new digital solutions to an organisation where things have been done a certain way for ages, where there are regional differences, and quirks that have been adopted in procedures and processes.
And that's just one of the big challenges employers face when implementing large-scale HR platforms.
In today's remote and hybrid working world, businesses are ever more reliant on their HRIS to cover everything from employee engagement to mental health to onboarding – matters beyond what "traditional" HR systems were used for. This means HR leaders have to draw on different portals, rather than one centralized hub. A report from Applaud found that 29% of companies have to access six to 10 different HR systems, with 11% having to navigate more than 20. Disparate platforms, a lack of scalability and conflict over platform priorities are often cited at the most common HR tech problems, issues that can be resolved, in part, by getting employees involved in the decision making process.
"The fact that the change management team were out there talking to employees worked in our favour," says Tregurtha. "We weren't being told "no"; it became a discussion about how we can work together."
The lesson for anyone in HR, she tells HRD, is that it is important to be close to your employees and your leaders.
"You can't sit in the office. Get out there and understand the roles in the organisation, understand what people do. At Coca-Cola, 80% of our population are frontline workers, so what we must do on a day-to-day basis is design systems and processes for them, not our own office."
Around two years ago, Coca-Cola began work around personas to analyse their working population and bring those personas to life.
"It meant that when the HR team went into meetings around change management and digital technology, we made sure we were designing with all our personas in mind and not just for one or two personas."
One of the biggest elements when considering digital investment is how you get buy-in from stakeholders. Tregurtha says that involving people from the beginning so that they feel they have been consulted and part of the process is key.
"I ran a feedback session this week with the managers who we've been consulting with for a year about the changes we're bringing in. You're there to listen, but also to share with them what's coming. It helps enormously when we're building our training and How To guides because we've sat and listened to people," Tregurtha says.
"The modifications that arise from these feedback sessions might seem small, such as including: Where would you go if you need to update your bank details? Or, where do you click to get an overview of your team? By watching employees navigate the system, it helped Tregurtha and the team to improve the digital offering. You are speaking their language not the system language and building in their experiences."
The big goal this year for Coca-Cola is to open self-service to everybody in the business, so they can find and access the information that they need when it's convenient to them on the device of their choice.
"If you have a sales person who's out on the road and they have 10 minutes between clients and they has a policy question, for example, they can log on to our platform via their mobile and get the answer they need. If they couldn't find the answer, then there's a ticket or an online form they can submit with a guarantee that someone will get back to them within 48 hours," Tregurtha says.
But how does that self-service model work when applied to ensuring good employees wellbeing and mental health? Are digital platforms enough?
"Safety is so important for us – both people's mental and physical health. We have whole wellbeing teams based at different Coca-Cola sites all across Australia."
In person teams are supported by systems programs geared to provide information on what an employee can do if they need support: how can they get in contact, how can they escalate, as part of their EAP offering.
Read more: How Labour's planned changes to enterprise agreements will affect your business
"Someone might not want to talk to a person, they may just want to go and look at that information. We make sure that's available to anyone at any time when they need it," Tregurtha says. "Getting customisation right in HR technology rollouts and prioritising what is needed and when helps to bring people in and gain their trust.
"Once people start to see the tools and the opportunities the technology offers, they get excited by the possibilities. It's great when you see that start to happen."