Report features recommendations for workplace fairness legislation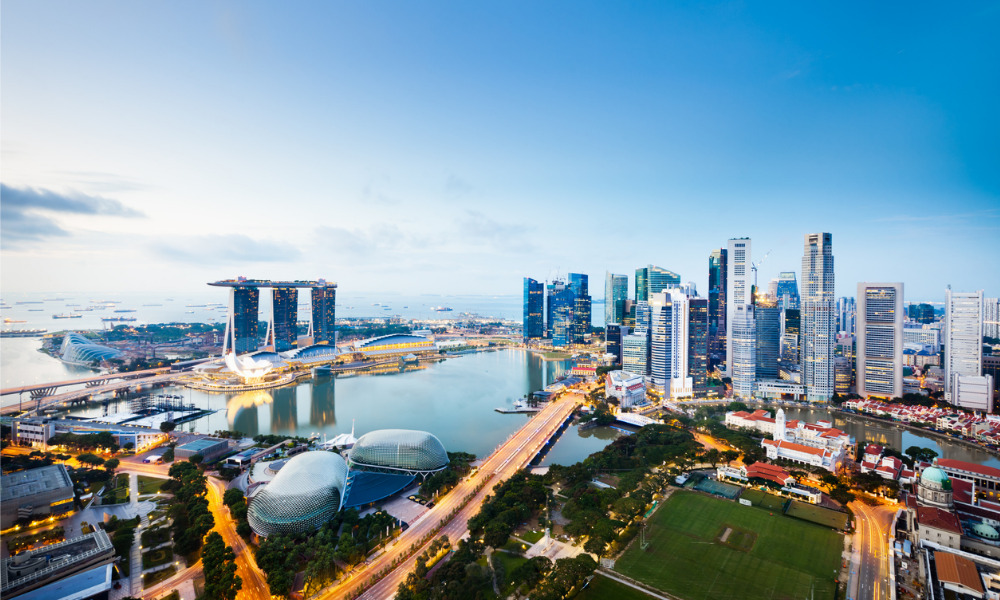 The Tripartite Committee on Workplace Fairness (the "Committee") was convened in July 2021 to review the workplace fairness framework in Singapore. The Committee had on 13 February 2023, released its interim report on their recommendations for workplace fairness legislation ("the Interim Report"). The aim of these recommendations is to provide stronger protection against workplace discrimination and send a strong signal that workplace discrimination would not be tolerated in Singapore.
A summary of the recommendations by the Committee is as follows:
Strengthen protections against workplace discrimination

Prohibit workplace discrimination in respect of age, nationality, sex, marital status, pregnancy status, caregiving responsibilities, race, religion, language, disability and mental health conditions.
Retain and enhance the Tripartite Guidelines on Fair Employment Practices ("TGFEP") to work with legislation. It is intended that the TGFEP will uphold overarching principles of fair and merit-based employment and provide protection against all forms of workplace discrimination.
Protections will be made to cover all stages of employment such as recruitment, promotion, performance appraisals, training selection and dismissal.
Prohibit the use of words or phrases in job advertisements that indicate a preference based on any protected characteristic.
Legislate the job advertisement requirement for submission of work pass applications under the existing Fair Consideration Framework.
Prohibit retaliation against those who report cases of workplace discrimination or harassment.
Update the TGFEP to provide protection against discrimination for workers engaged in work through service buyers (such as property management companies) and intermediaries (such as platform companies providing matching services).
A new International Labour Organization brief revealed that the gender gap in employment access is 'greater than previously thought.'
Provisions to support business/organisational needs and national objectives

Allow employers to consider a protected characteristic in employment decisions if it is a genuine and reasonable job requirement.
Exempt small firms with fewer than 25 employees from the legislation for a start, with a view to tighten the exemption after five years.
Allow religious organisations to make employment decisions based on religion and religious requirements (i.e. conformity with religious beliefs and practices).
Allow employers to favour persons with disabilities and seniors (55 years and above) over other groups in hiring decisions, even if another candidate may be equally or more qualified.

Processes for resolving grievances and disputes while preserving workplace harmony

Require employers to put in place grievance handling processes, including protecting the identity of persons who report workplace discrimination and harassment, where possible.
Require compulsory mediation for workplace discrimination claims at the Tripartite Alliance for Dispute Management first, with adjudication at the Employment Claims Tribunals as a last resort.
Ensure that the Tripartite Alliance for Fair and Progressive Employment Practices continues to provide advice and assistance to workers who experience discrimination and advise employers on improving employment practices.
Ensure that unions continue to play a constructive role in dispute resolution for workplace fairness such as allowing unions to support their members in the claims process similar to other employment claims today.

Singapore is boosting screening of foreign job candidates, including asking for verification of educational qualifications.
Ensuring fair outcomes through redress for victims of workplace discrimination and more appropriate penalties for breaches

Encourage parties to explore non-monetary remedies, such as reinstatement of an employment offer or providing an apology letter, where practicable.
Allow monetary compensation of up to S$5,000 for pre-employment claims; and, up to S$20,000 for non-union members and S$30,000 for union-assisted claims, for in-employment, end-employment and other employment claims.
Empower the Employment Claims Tribunal to strike out frivolous or vexatious claims, or award costs against such claimants.
Allow the State to concurrently conduct investigations on claims that involve suspected serious breaches of the workplace fairness legislation, with a view to taking enforcement action.
Provide a range of penalties including corrective work orders, financial penalties, and work pass curtailment that can be imposed against firms and/or culpable persons, depending on the severity of breach.
A copy of the Interim Report can also be found here.
While we are unclear if all these recommendations will be accepted by the Singapore government, it is likely that most (at the very least) will be. If accepted, the new anti-discrimination legislation is likely to take effect in 2024 or 2025.
Thomas Choo is the managing partner of Clyde & Co's Singapore office, leading the Corporate and Employment practices in Singapore and the Corporate Secretarial practices in Asia.