Company says decision reflects its success amid remote work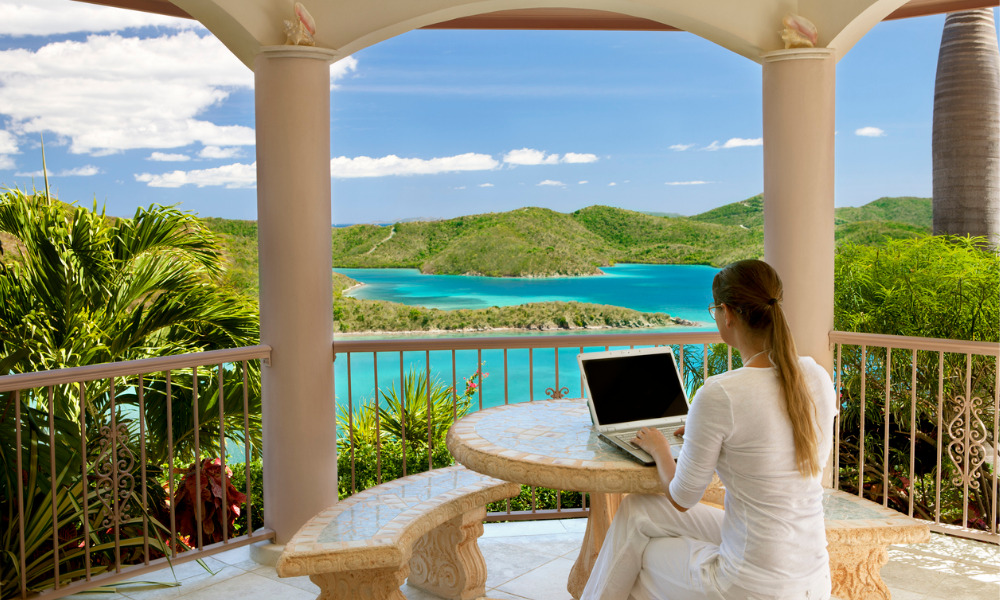 Vacation rental company Airbnb has announced a new flexible working arrangement for employees that grants various perks, including travelling around the world while still working. In an email to staff, Airbnb co-founder and chief executive officer (CEO) Brian Chesky said the company has designed a new way for employees to "live and work anywhere — while collaborating in a highly coordinated way and experiencing in-person connection."
The company's flexible work set-up has five key features, which include:
Employees can work from home or the office.
This perk grants a "vast majority" employees the freedom to choose whether they want to work from home or the office, depending on where they are most productive. Chesky said that a small number of roles will be required at the office, but these employees have already been informed.
Employees can move anywhere in the country where they work in and compensation will not change.
According to Chesky, this means employees can move from one place to another, as long as within the same country, without their pay changing. However, he urged them to inform their managers about performance and time zone expectations, as well as available for team gatherings.
"Starting in June, we'll have single pay tiers by country for both salary and equity. If your pay was set using a lower location-based pay tier, you'll receive an increase in June," Chesky told employees. "Permanent international moves are much more complex, so we won't be able to support those this year," he said.
Employees have the flexibility to travel and work around the world.
With the company's new flexible work arrangement, employees starting September can work and live in over 170 countries for 90 days a year in each location.
"Everyone will still need a permanent address for tax and payroll purposes, but we're excited to give you this level of flexibility," the CEO said.
He added that employees will be responsible for handling the paperwork and authorisation of their plans, but the company is already partnering up with local governments to make it easier for staff to move should they decide to do so.
Read more: Airbnb's former Global Head of Employee Experience on making values count
Employees will meet up for team gatherings, off-sites, and social events
Chesky stressed that the company will be "doubling down" on connections and collaborations by setting up "meaningful in-person gatherings" throughout the year, with more in-person gatherings scheduled starting next year for every quarter.
In particular, senior roles are expected to gather more often, according to Chesky, but he assured that plenty of notice will be given to make it work with employees' personal plans.
Employees will continue to work in a highly coordinated way
To remain coordinated, Chesky said the company will continue following a single calendar with a multi-year roadmap. It will be centred on two major product releases, where the entire calendar will be based.
According to the CEO, he is excited to introduce the new working arrangement to employees, adding that it will "unlock some amazing creativity and innovation."
"Today, we're turning the page to the start of a new chapter. I'm excited to share our design for where and how we'll work together going forward," he said.
The company announced the flexible working arrangement after it saw success over the past years even when employees were working from home amid the pandemic. It added that the company wants to "hire and retain the best people in world" and not limit itself to the talent pool in the commuting radius around its offices.