It's tricky and 'the burden' is on the employer to show just cause for the termination, a lawyer tells us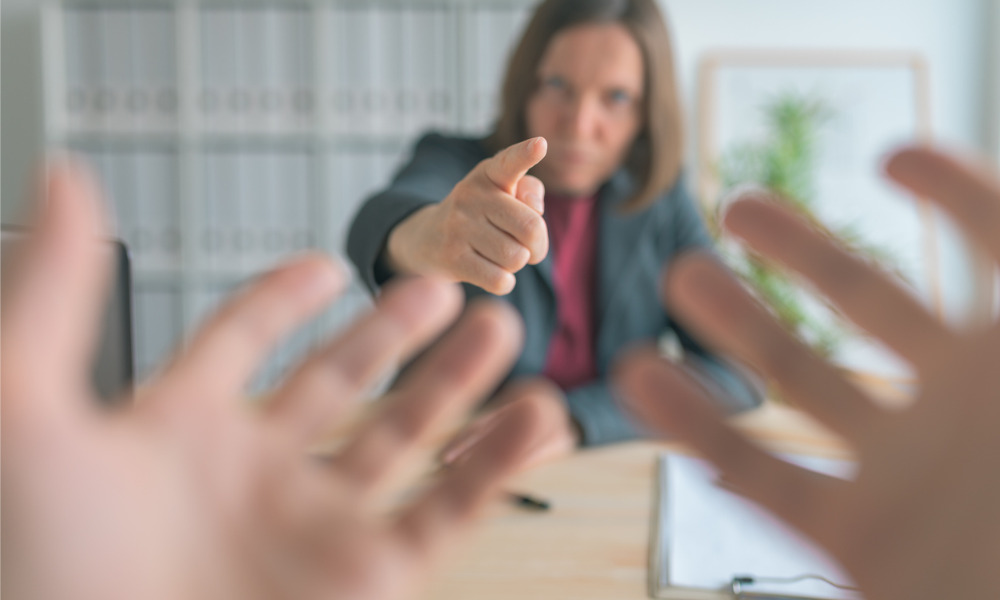 Can HR legally fire staff for committing a "minor" mistake?
It's difficult enough deciding which employees to retrench during these tough times. Several CEOs have tried to be transparent in the process, explaining what factors were considered when leaders were forced to lay off staff.
But as the pressure mounts to perform better and maybe even "do more" as the company tries to ride out the recession, can you terminate staff over a mistake?
READ MORE: Can HR fire staff who breach a COVID-19 quarantine order?
Firstly, what constitutes a minor mistake really depends. An employment lawyer explained that if it's in the context of an employee performing his/her duties, it would have to be assessed according to the nature of the organisation, the work itself, and circumstances of each employee.
Each company may have their own definition of what constitutes a minor mistake and would dole out punishments based on the severity of the mistake, she said.
If you are thinking of firing the employee, she cautioned that "an employer generally has to cross a high threshold proving misconduct justifying summary dismissal".
She added that employers would have a difficult time justifying the need to let go of an employee if the error was an isolated incident.
However, should the employee persist in committing similar small mistakes, that may be sufficient grounds for termination.
"It is a question of fact in each case as to whether the conduct an employee is sufficient to justify summary dismissal," she said.
READ MORE: What are the legal risks of unpaid salaries?
Additionally, she warned employers to tread carefully in dealing with such matters as "the burden of proof is upon the employer to show cause for termination, or for the taking of any disciplinary action".
"If disciplinary action is wrongfully taken, an employee may be able to argue that there is a breach of the employment contract and/or that he/she was constructively dismissed," she said.
To avoid that from happening, she advised companies to ensure that its disciplinary polices are adhered to and the grounds constituting cause are properly documented.