It's an example of workplace failure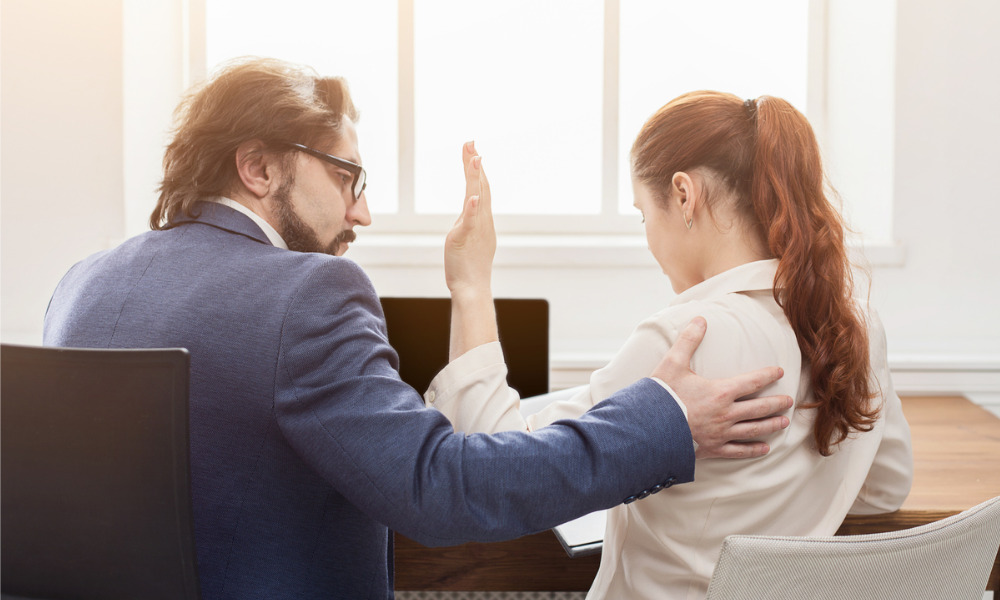 A fourth allegation has been made against the former Liberal staffer who allegedly raped Brittany Higgins inside an office in Parliament House.
Higgins, a 24-year-old media advisor at the time, had been in the job for three weeks when the man allegedly sexual assaulted her in the office of their boss, then defence industry minister Linda Reynolds.
She bravely waived her right to anonymity last week to shine a light on the prevalence of sexual harassment and violence within Australia's most powerful workplace.
Higgins decided against making a formal complaint to police at the time for fear of the repercussions it could have on her job, but has now asked the authorities to reinvestigate the case after more allegations emerged.
Since going public, two more female staffers have accused the man of rape and he has also been accused of sexual harassment by a fourth woman.
HRD spoke to Katie Williams, partner at law firm Pinsent Masons, who said there is still a long way to go to make Australian workplaces safe for all employees.
"We've had decades of anti-discrimination legislation at a federal and state level that prohibits sexual harassment, and yet what we see in reality is that prevalence and the lived experience, particularly of women, is not going away," she said.
"The issue around safety at work, and the prevalence of harassment and sexually hostile working environments is quite frankly something that should be right at the very top of any HRDs risk radar."
Read more: Sexual harassment still major concern for HR departments
The fourth national survey on sexual harassment in Australian workplaces, published by the Australian Human Rights Commission in 2018, found one in three people had experienced sexual harassment at work in the last five years.
That figure marked an increase on previous years – indicating that the prevalence is only getting worse.
A 2016 study by the Victorian Trades Hall Council also highlighted the alarming level of gendered violence experienced in the workplace.
More than half (60%) of those surveyed said they had felt "unsafe, uncomfortable or at risk" in their workplace.
So why does sexual harassment and violence continue to be a very real risk in today's workplaces?
Williams said research has found the reactive-based complaints model entrenched in discrimination law and relied upon by employers is a big part of the problem.
The law focuses on how an individual should make a complaint, and then the process for an employer to respond to that complaint – but we know the majority of those affected by sexual harassment or violence do not feel safe enough to report what has happened in the first place.
"Employers have a tendency to react to a complaint of harassment in a way that almost hedges against their legal risk, rather than taking the approach that somebody has potentially suffered something incredibly damaging to themselves, as a person, and to their health and safety," she said.
"I have often felt that there is a very legalistic focus on how employers respond to a complaint, right down to the way they will often undertake a really meticulous fact finding exercise to investigate it which almost anticipates how they're going to defend legal action."
Regardless of how many whistleblower employees share their stories, the current approach will never improve the safety of workplaces because it does not address the central issue – culture.
A preventative – rather than reactive – attitude towards sexual harassment is key, and the scandal in Parliament House should be a wake-up call for every employer, big or small.
Read more: Sexual harassment scandals put HR centre stage
Williams said the first task for HRDs is to carry out a risk assessment, looking at aspects like power imbalances, gender make-up of their workplace, and the cross-sectional diversity of the company to identify where those risk areas lie.
Then, they need to put control measures in place, like a reporting process, but also be rigorous about frequently assessing whether those measures are working.
We know from statistics that sexual harassment is prevalent, so if no-one is using the control measures to report it, that doesn't mean it's not a problem in your organisation – in fact, Williams says it's most likely the opposite.
The handling of Higgins' experience in Parliament House is an example of why victims often do not feel safe enough to report what they've experienced.
Higgins said after reporting the incident to Senator Reynolds' chief of staff, she was asked to go through the timeline of events in the same room where the alleged assault took place.
"That is a really very powerful example of a failure to take a trauma informed approach to dealing with a complaint," Williams said.
"I don't think it's something that is necessarily front of mind for the HRDs when looking at this issue but that perspective is incredibly valuable."
As well as assessing risk, implementing effective training is key to taking a preventative approach.
Williams said just like the complaints process, training tends to take a compliance-led route which studies have shown is simply not effective in driving systemic cultural change.
Telling employees what they should or should not do will have little value if the culture of the organisation enables that behaviour and people do not feel safe to report sexual harassment, whether they are victims or bystanders.
HRDs can champion and drive the need to make their workplaces a safer place but ultimately, it needs to be a central role adopted by all leaders within the business.
Williams said until organisations commit to reducing the risk of sexual harassment rigorously and take a whole company approach to making workplaces safe, the situation for employees across Australia will not improve.