The company pledges to implement measures to improve workplace safety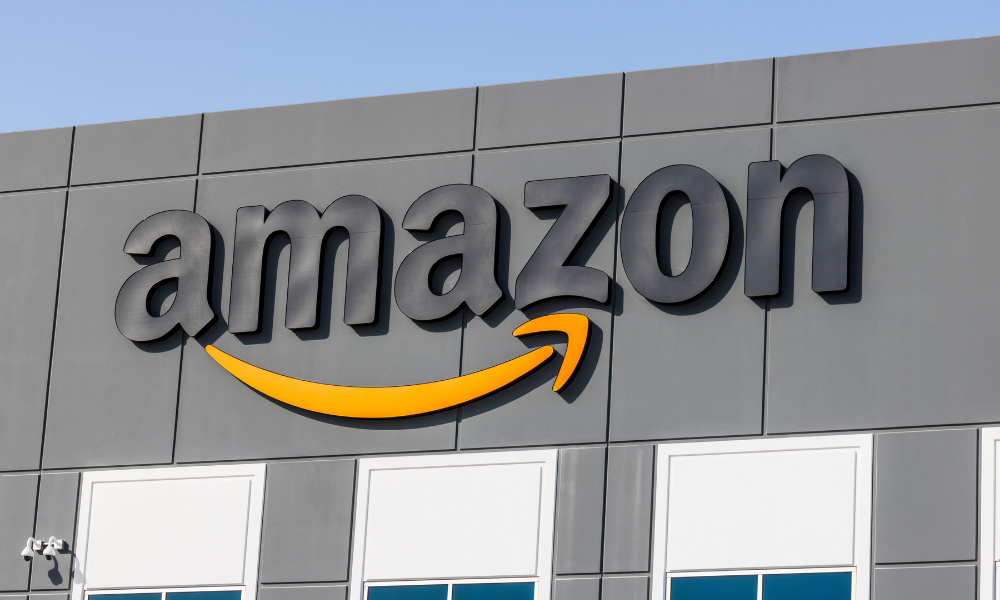 Amazon's overall injury rate has increased by 20% in 2021, according to a new report, while its serious injury rate was double compared to non-Amazon warehouse figures.
The report from the Strategic Organising Centre (SOC) revealed a total of 38,334 injuries in Amazon facilities in 2021, or an injury rate of 7.7 per 100 Amazon warehouse workers.
Among these cases, 34,001 (89%) of them were classified as either light duty or lost time injuries, which are cases where workers are hurt so badly, they are unable to perform their regular job functions or miss work entirely.
This brings Amazon warehouses' serious injury rate at 6.8 per 100 workers, double compared to the rate for non-Amazon warehouses where it is only at 3.3 per 100 employees.
"While Amazon employed 33% of all U.S. warehouse workers in 2021, the company was responsible for a staggering 49% of all injuries in the industry last year," the report read.
According to the report, the injury rates at Amazon's robotic warehouses were also higher than its non-robotic warehouses, despite the company's previous claims that employing robots could make their facilities less dangerous.
Instead, Amazon's facilities with robotic technology had a serious injury rate of 7.3 per 100 workers, which is 28% higher than the 5.7 per 100 serious injury rate at non-robotic sortable facilities.
"The robotic system also forces workers to perform the same movements over and over again. These repetitive motions can increase the risk of injury, which becomes even more acute if workstations are not designed to properly fit individual workers or if the movements require excessive twisting, bending, and awkward postures," read the report.
Amid Amazon's high injury rates, the Occupational Safety and Health Administration (OSHA) attributed this to the company's high pace of work and "monitoring and discipline systems."
"The SOC believes that this is the first time in the 50-year history of OSHA that an OSHA agency has determined that a company's pace of work, on its own, is so high that it constitutes a separate violation of the OSHA Act, requiring specific steps to reduce work speeds," the report said.
The figures came despite Amazon's pledge to become the "Earth's Safest Place to Work," aiming to cut worker injuries by 50% by 2025.
"The facts show that for all of its public relations efforts, Amazon is not doing enough to keep workers safe," said the report.
"The company's rate of worker injuries almost certainly will remain alarmingly high unless workers, advocates, regulators, and others force Amazon to take meaningful action to make its workplaces safer," it added.
Read more: Amazon CEO challenges rivals to match their employee benefits
Amazon's response
A spokesperson from Amazon spoke with CNBC regarding the report, stressing that the company will continue implementing measures to keep employees safe.
"While we still have more work to do and won't be satisfied until we are excellent when it comes to safety, we continue to make measurable improvements in reducing injuries and keeping employees safe and appreciate the work from all of our employees and safety teams who are contributing to this effort," said Amazon spokesperson Kelly Nantel in a statement quoted by CNBC.
The company early this year published "Delivered with Care," which claimed the company is "seeing improvements" in its key safety indicators.
"We will continue to research, invest, and apply data and insights to improve safety in our workplaces and share our initiatives and progress to improve workplace safety," said the report.
The SOC is a coalition of four labour unions, representing over four million workers, dedicated to improving the lives of employees. It based its report from the records submitted by Amazon to OSHA through OSHA's Injury Tracking Application.