Our least experienced workers need the office the most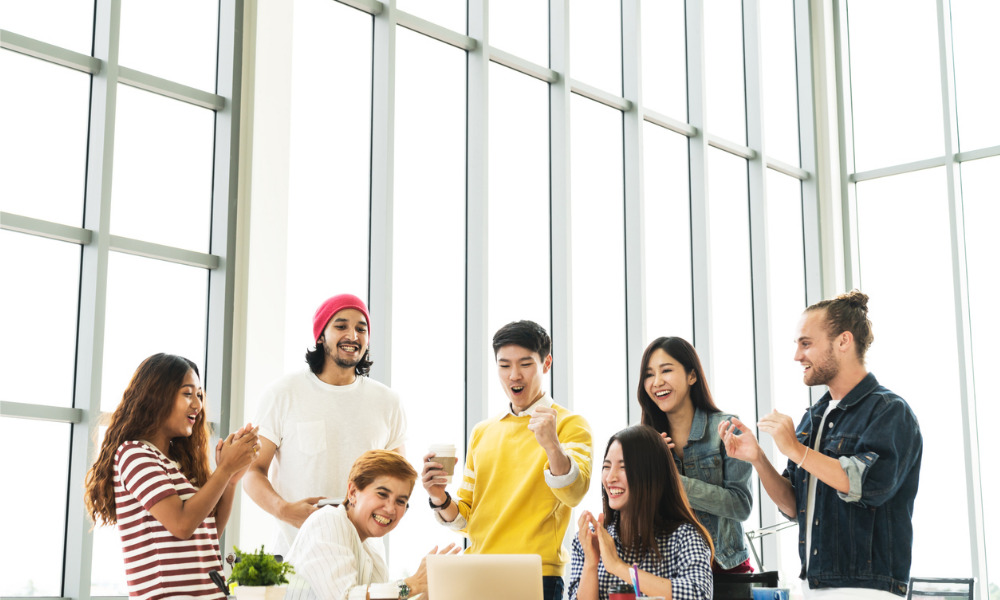 Human beings are meant to socialise. It is part of our DNA. Forced isolation over the past three years has made the general population yearn to travel, attend sporting events, and be socially active. A great part of our daily interaction is the work environment. Most people spend up to 40 hours a week at their place of work forming relationships, friendships and strong communication at all levels.
Depriving humans of that normal daily interaction has taken its toll and most people are keen to interact on a regular basis.
"Now that workers are making their way back into the office, organisations are reflecting on the best work arrangements and processes for their employees," Balder Tol, general manager Australia & SEA, WeWork, said. "It is now apparent that social connection at work matters, and nothing can replace in-person connection, whether that is through a formal meeting, or team bonding activity. Social connection underpins every aspect of work and supports better employee engagement, fosters creativity, and builds strong company culture."
While online meetings are still happening, people are keen to return to the office even if it is only a couple of days a week, to re-connect. Government mandates are shifting around Australia with some departments requiring employees to attend a minimum of three days a fortnight.
"New research by Hassell reveals that employees want more time in the office to socialise and re-inject 'fun' into the workspace," Balder said. "It's no surprise that after pandemic conditions, employees' mindsets are changing, and providing them with the right hybrid strategies catered to both work and play to prevent turnover.
"There is a clear need from employees for more social interaction, and this also provides an opportunity for businesses. By fostering a great company culture, businesses also benefit from exposure as employers of choice attracting future talent. By encouraging and supporting social interactions, employers give employees a chance to connect and network with prospects.
"A workspace is not just about productivity, but it's also about feeling more committed and excited about being a part of the team and finding purpose . When colleagues socialise together, they learn from each other, not just during scheduled meeting times, but also through informal interactions, observing one another's non-verbal signals or social cues."
Nuances are picked up in the office that can't be replicated by a Microsoft Teams call. A quick walk over to a colleague can solve a matter swiftly allowing work to progress faster. It is not always possible to get hold of a colleague online and this can delay a project's timeline.
"Whether it's a team building exercise or unscheduled bonding time, team events help strengthen the office culture, and encourage more informal chats and genuine connections between employees.," Balder added. "Team events are also a great way for employers to show their employees they are dedicated to their well-being and are encouraging them to spend time with colleagues and peers.
"We have seen a significant uptick in footfall in our locations across Australia with an increase by 21% since April 2022, and 141% since the beginning of the year in January. The pandemic has shown employees and employers that social connection and face-to-face time is crucial, not only for our well-being but also for feeling part of a team and finding a purpose in work.
"Human connection is at the core of our well-being, and it doesn't stop at work. When it comes to employees, there's a desire to interact more with their colleagues, but also with their peers. A recent PwC survey finds that least experienced workers need the office the most, and are more likely to want to be in the office more often to benefit from mentorship opportunities as well as casual conversations that foster relationship building."
Working from home has a lot of appeal, but sitting beside a colleague, also has its benefits too.