Social connections in the office remain a driver of employee retention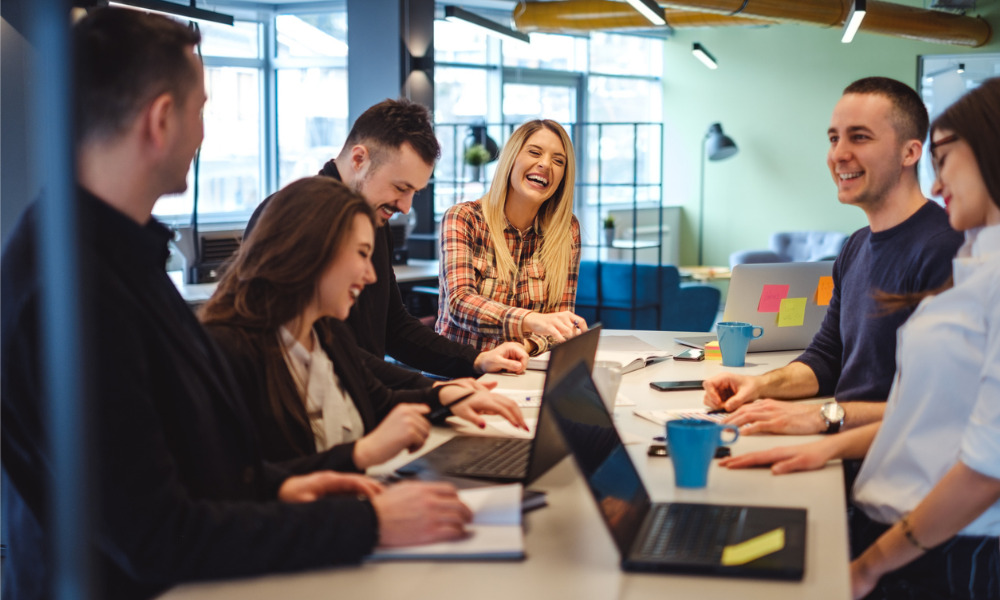 Despite strong demand for competitive compensation and benefits, a new report has found that workplace connections and relationships still have a huge role to play when it comes to employee retention.
Research by HR and payroll software provider Ciphr revealed that having good colleagues and friendly people in the workplace makes an organisation a good place to work, with 40% of respondents choosing this.
In addition, having good or supportive managers also ranked fourth (27%) in the list of factors why an organisation is a good place to work.
Claire Williams, chief people officer at Ciphr, said employers "should not underestimate" these factors, stressing that employees will enjoy their stay at a company more if they have a positive connection with their employer.
"I don't think any employer should underestimate the importance and impact that the relationships that employees have with their colleagues can have on individual and team performance, morale, productivity, and even retention," said Williams in a statement.
"At a basic level, you are far more likely to work in a collaborative and engaging way with people you get on with, and there is a higher chance of enjoying your role and having a positive association with your employer, if your time is broadly filled with like-minded people."
According to Williams, social connections through work have become "more important" amid the pandemic, with colleagues bonding over the shared experience of working from home.
Read more: This type of employee struggles to befriend their colleagues
However, how can employers foster good connections in the workplace? Williams suggested a "measured approach", where connections stem from common values, but without neglecting diversity within the organisation.
"Building a workforce and hiring new employees based on common values and effective behaviours is a great place to start if you are looking to improve relationships between colleagues," advised Williams. "However, this can also pose a risk in reducing or negatively impacting your organisation's diversity."
"It is therefore prudent to take a measured approach if introducing any process or criteria when hiring and firing, where part of the goal is to create a more harmonious workforce. Employers should consider recognised and accredited screening methods or psychometric testing, for example, to avoid inadvertent discrimination."
Meanwhile, in addition to good colleague connections, respondents of the research also selected the following factors when deciding what makes a good workplace:
Good colleagues / friendly people (40%)
Good pay (35%)
Provides job security (34%)
Good / supportive managers (27%)
Good employee benefits / reward package (24%)
Encourages flexible working / work-life balance (21%)
Has a good reputation in its industry / sector (21%)
Supports its employees' wellbeing (21%)
Promotes a safe, fair, and healthy work environment (21%)
Promotes diversity and inclusion (20%)
Provides remote working options (19%)
Values and respects all employees equally (19%)
Has strong core values and purpose (19%)
Appreciates and recognises employees' work fairly (18%)
Good career growth / advancement opportunities (17%)