'People are happy because they see their feedback and their ideas coming into fruition,' says head of people & culture at SIG Asia Pacific-South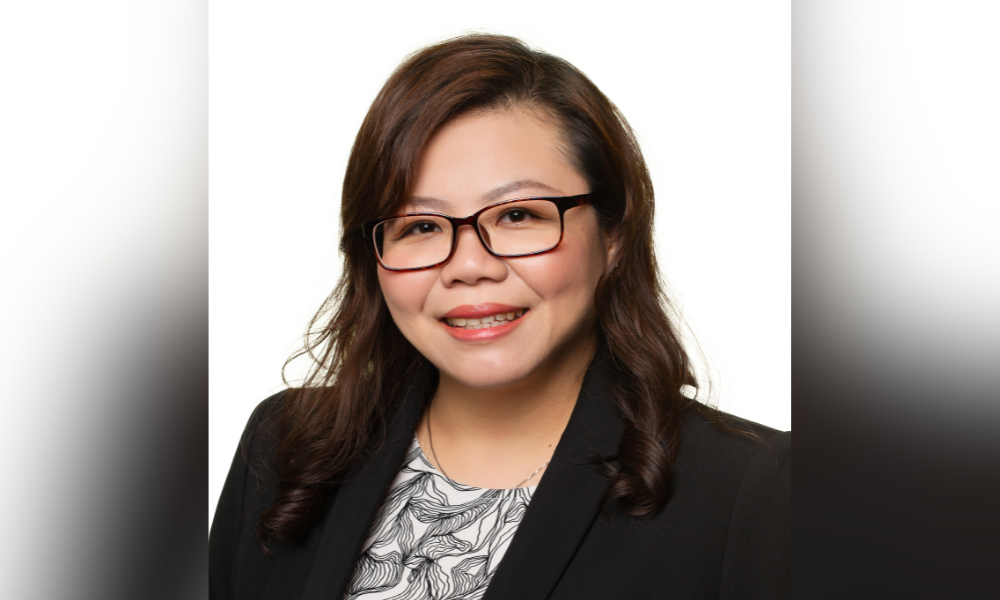 Recently, Singapore's Ministry of Manpower (MOM) urged organisations to identify mental wellbeing champions following findings that the city-state could be losing billions of dollars annually due to mental health issues.
The report by the Institute of Mental Health and Duke-NUS Medical School revealed that anxiety and depression are estimated to be costing the country S$15.7b in lost productivity annually.
"We encourage every workplace to identify suitable representatives to be Mental Wellbeing Champions to increase awareness and promote adoption of mental health support measures," Manpower Minister Tan See Leng told Parliament.
While businesses are urged to take action, one organisation in particular is already onboard with a focus on wellness.
Read more: Wellbeing Champions – A New Role for Company Leaders in the Post-Pandemic Workplace
Holistic view to wellbeing
At the beginning of this year, packaging solutions company SIG's Asia Pacific-South region adopted a campaign to tackle employee wellbeing from a broader perspective. As a result, not only has engagement improved, but so too has talent attraction and staff retention, says Angelina Chua, head of people & culture, Asia Pacific-South, who spearheaded the campaign.
"We didn't specifically just run a programme on mental wellbeing because our belief is that in order for an individual to be mentally well, there needs to be a holistic view to wellbeing."
What Chua spearheaded was a "Cares Campaign," which launched at the beginning of the year. It identified six key pillars as areas on which to focus to greatly improve wellbeing: emotional wellness; financial; intellectual; physical wellness; purpose and community; and social/diversity, equity, inclusion and belonging (DEIB).
"We are a sustainable business with sustainable products, and we have had a lot of innovations along the way," says Chua. "We wanted to bring that business mission and vision to connect with the employees and let them understand the work they're doing actually has a strong connect to the bigger organisation in terms of our philosophy."
SIG's greater focus on wellbeing
The Cares Campaign was born out of an engagement survey, she says.
"In the last few years, the impact of Covid meant there was much less engagement than we wished and the survey gave us the gist that people hoped that there could be more focus on wellbeing.
"The Cares Campaign is designed as a movement to empower employees for holistic wellbeing and to foster a culture of wellbeing."
With the pillars aligned and published, the campaign was launched in January, just two months after Chua joined the organisation and championed the idea. Since then, there's been a different focus theme each month.
A ground-up initiative for mental wellbeing
With Singapore-based Chua's responsibility for Asia Pacific-South – a region involving over 1000 employees across a broad spectrum including commercial, technical services and manufacturing – the most challenging part was coordination and synchronization between countries, she says.
In some – where the team is too small to have a dedicated people and culture person – SIG asked for Cares Champion volunteers to enable successful implementation, including gaining local perspectives in terms of cultural acceptability.
"We specifically wanted to make it a ground-up initiative but, of course, we have some strategic intent at the regional level too, so we will try to meet both the ground-up views and the top-down strategic view," she says.
The initiative was rolled out in just a couple of months, with dedicated focus from Chua, supported by colleagues and backed by the rest of the leadership team.
While she acknowledges MOM's idea is good, Chua has reservations about calling out mental wellbeing as a stand-alone initiative — partly because of the stigma involved but also because there's greater value in looking wider and diving deeper to address the root cause of difficulties individuals face which can lead to mental wellbeing issues, she says.
As well as great feedback from Cares Champions, engagement has vastly improved at the company, says Chua.
"We involved a great deal of collaboration in the process and I think people are happy because they see their feedback and their ideas coming into fruition, and the leadership team now accepts the teams are well taken care of.
"I feel very happy that it has created a real impact on people, and that's my mission."