Managing a team in a shared workspace can boost employee engagement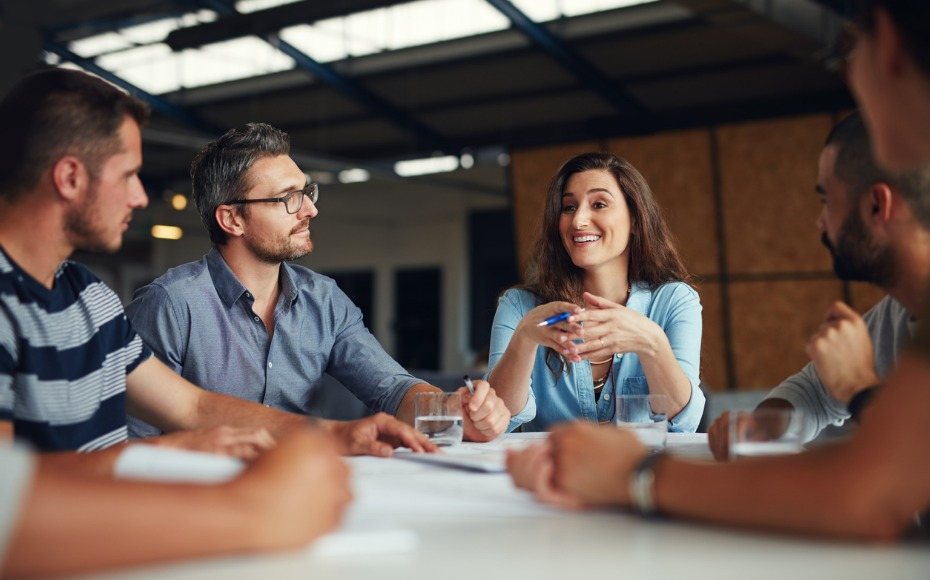 It's a classic tale of the budding startup: one that is driven by the passion and energy of a visionary founder but still operating out of a coffee shop. The first few employees are often huddled in a corner, discussing business plans amid the commotions of a very public and frenetic space.
While this arrangement might work for a team still in its infancy, businesses that are scaling up and expanding might soon realise the downside of squatting in an unprofessional environment.
To manage a growing team, startups need an office space where workers can thrive; an office space that offers flexibility and convenience.
Enter the 'shared' workspace, a concept that became popular in recent years as on-demand work in the gig economy took off and the population of remote and flexible workers grew.
A shared workspace offers the basic amenities, equipment and supplies typically found in a modern office, available on demand. It may include executive suites and meeting rooms, outfitted with phone lines, fax machines, printers and Wi-Fi, and a pantry stocked with snacks and drinks.
Since a shared workspace caters mostly to startups and small and midsize businesses, the lease terms are shorter (with monthly and daily rates) and more flexible than those of other office rentals for larger companies. But tenants will have to 'share' amenities with other SMBs.
Meeting a 'wide variety of people'
One startup that built its team by working side by side in a shared workspace is Stitch.net, a global social network launched in Australia for people over 50 who are looking for new friends, travel buddies and community events.
"The biggest challenge with any startup is getting the right people together," Andrew Dowling, founder and CEO of Stitch.net, told HRD.
"Very related to finding the right people, however, is creating the right environment which will allow and inspire those people to work together effectively."
"Many companies figure out how to get their businesses going using remote teams and virtual environments, but for an early stage technology startup, it's usually vitally important to get the core team together in the same physical location," he said.
Dowling observed how, in the early days of tech startups, teams have to confront so many unknowns. "So much of the company culture has to be defined and so many things have to be discovered collaboratively, that remote working usually isn't the best option," he said.
Stitch.net is the second startup Dowling has "built from the ground up". He recalled his experience building businesses and teams in a whole gamut of startup office environments, from working out of the front room of his house to leasing a traditional office space to 'hot-desking' in a shared office.
"Of all these experiences, WeWork is most definitely the one that worked best for us," he said. "The flexibility meant I didn't need to lock myself into long-term contracts, and could grow our office space from month to month as the company grew."
The most important aspect of working in a shared workspace, however, has been "the strong sense of community" he and his team have found – it's the same value Stitch.net aims to represent – especially since loneliness at work and the feeling of social isolation can leave a negative impact on workers' performance.
A 2012 study by the California State University and the Wharton School of Business showed an employee's interpersonal relationships at work can influence their perception of, and connection with, their workplace.
"Getting people socially active is the first step to keeping people healthy and happy," Dowling said.
Managing a team in a shared workspace has given them the benefit of interacting with a diverse group of 'officemates' they wouldn't have otherwise enjoyed, whether in a traditional office or in a remote/virtual setup.
"My team really enjoys the fact that our working day isn't just limited to us talking to each other," he said. "We are still quite a small team, but we include a wide variety of people in the office."