Employers urged to find 'meaningful ways' to connect hybrid, in-office teams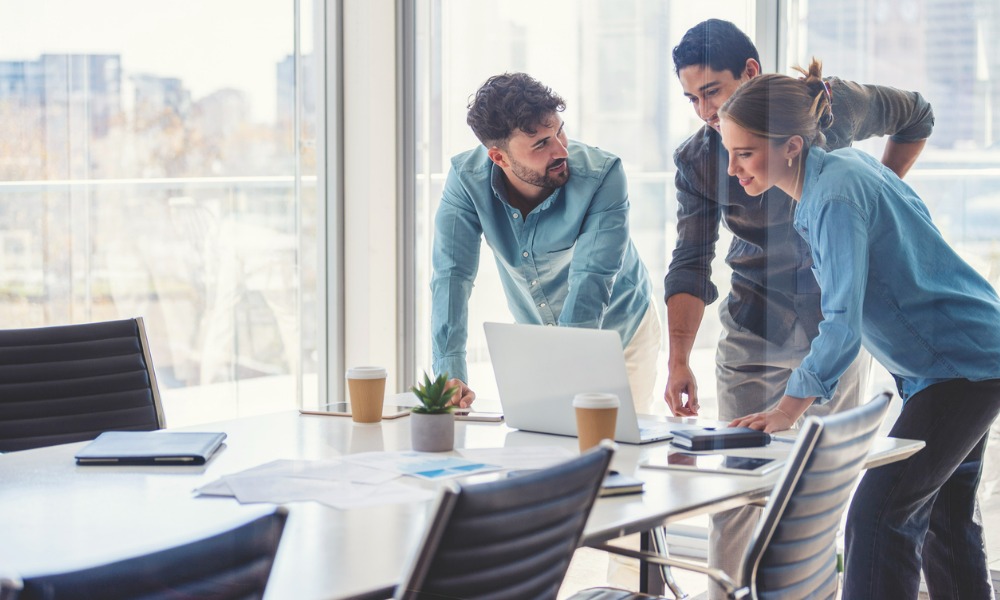 Flex workers in Japan and Singapore are reporting to their offices to better communicate with their colleagues, according to a new report from HubSpot.
The report determined the role of connection among workers across the globe based on 5,000-strong respondents included 482 employees in Singapore and 500 in Japan.
HubSpot found that "prioritising connection is key to driving growth, engagement, and building a company that employees truly love."
"Connection is critical to high-performing teams. When employees feel connected to each other and their culture, it boosts alignment, enables problem-solving, and strengthens the customer experience," the report said.
It also found that connection can impact employees' intentions to stay and their mental health.
Among respondents worldwide, 70% of remote workers said having a close friend at work impacts their intent to stay. This is also the case for 65% of in-office staff and 67% of flex workers.
Connection to their organisation can also impact their mental health.
"Workers who feel more connected to their company culture are less likely to experience mental health challenges or leave their job," the report said.
Thirst for connections
HubSpot's findings come as employees in Singapore and Japan ask for better connections in the workplace.
According to the report, 53% of flex workers in Singapore and 42% in Japan are choosing to go into the office to communicate efficiently with their colleagues. For 42% of Singapore-based employees and 20% in Japan, they go to the office to connect with colleagues.
Further, the report found that 44% in Singapore and 40% in Japan said they would prioritise relationships with their colleagues over a salary increase.
Not developing connections would push employees away, the report found, with 29% of Singapore employees citing not feeling connected to their manager as a reason for changing careers. This is also the case for 32% of employees in Japan.
Another 24% of Singapore-based respondents and 17% in Japan said they would also likely change their careers due to a lack of sense of inclusion and belonging in the workplace.
What can employers do?
Nearly half of respondents across the world (43%) said they would like to see their company invest more on team-building events to foster a strong culture. This was also the response of 27% of workers in Japan and 48% in Singapore, the report found.
Connection is the "chief" of all challenges when it comes to hybrid work, according to Eimear Marrinan, HubSpot's Sr. Director of Culture.
This workplace scheme has gained extreme popularity over the past years thanks to the pandemic. But tensions are now high between employers and employees over return-to-office policies emerging as of late.
But will office returns resolve the communication problem?
"Scaling back flexibility won't solve this crisis of disconnection, and neither will bringing people back to the offices of the past," Marrinan said in a statement. "Companies need to help employees find meaningful ways to connect both in-person and online - with each other, their communities, and their customers."