Singapore employers are refocusing on staff engagement. What are some challenges that HR can expect from the process?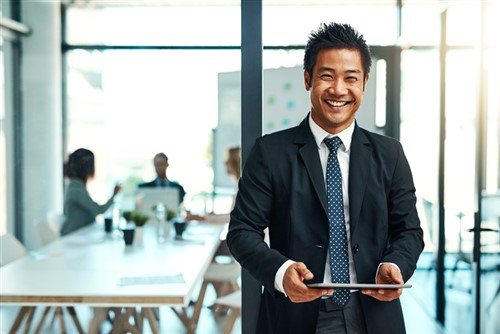 In this issue on our series on employee engagement, O.C. Tanner shares how HR can create an effective engagement strategy by first tackling key challenges. You can read the first part of the article here.
Employers are refocusing on employee experience to engage staff. What are some challenges that HR can expect in forming an engagement strategy? Daniel Sherrington, Asia Pacific regional director at O.C. Tanner tells HRD how to overcome those challenges and create an effective strategy.
Challenge #1: Senior stakeholder buy in and support
DS: Companies that approach O.C. Tanner to relaunch their engagement program often cite the lack of leadership support as one of the key reasons their engagement program did not work out the first time round.
It is vital that the engagement program is treated as a strategic business objective, with support from the top. The CEO and senior leadership team need to be on board with the program, help deliver the message, and this needs to be agreed from the start.
If employees think that it is just another "HR initiative", then it will likely fail. Start from the top and it will filter through like osmosis from the leadership team to the managers and all employees.
Challenge #2: Timing
DS: The first question we ask when speaking to HR about their desire to roll out an engagement program is, "Why now?"
Amongst the responses we receive, some are often a knee-jerk reaction to a bad employee opinion survey, low KPIs around engagement linked to HR performance metrics or a round of redundancies and low morale.
In fact, the best time to roll out an engagement strategy is in a positive period within the company. If the engagement program is implemented during a tough time, employees will generally see through an attempt to paper over a bigger issue and may disengage, especially if they feel it has been created to do such a thing.
Challenge #3: Keeping up the enthusiasm long after program launch
DS: I have been in many global RFP (Request-For-Proposal) discussions and am often surprised at the many questions focused around a technology platform or reward offering.
The reality is this: most platforms that support employee engagement do pretty much the same thing and offer similar reward offerings. The key differentiator is whether the solution provider understands the company's vision and can add value to meet the program's objectives.
HR and procurement should spend more time asking themselves (or their solutions provider) on what the desired milestones in six months, 12 months, 18 months and beyond is, rather than get caught up with the features and the benefits of the product.
Establishing the objectives of the program journey early on will help to sustain the enthusiasm for the program in the longer run.
Challenge #4: Getting it done effectively
DS: This is one of the biggest issues we see when engaging with HR on employee engagement. Enormous amounts of effort go into drawing up requirements, engaging procurement to write an RFP, researching the market and selecting a vendor to support, or running an in-house program.
The largest hurdle of all is actually getting something effectively launched. This can be due to competing priorities, HR turnover, change in strategy, compensation and benefits reviews.
There are a myriad of reasons why the greatest of intentions six months earlier become another shelved project. This all goes back to CEO and leadership buy in and support.
Daniel Sherrington will be speaking at the Employee Engagement Summit 2018 on 15 August.
Related stories