An industry expert shares with HRD the basics of building an engaging workplace culture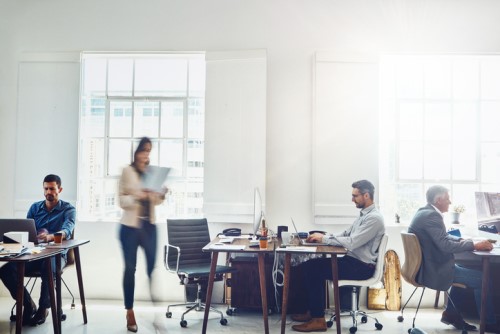 Face the facts
Becoming a workplace culture that engages its employees is an uphill battle. Luckily, for every worrying statistic, there's a way to turn it all around.
41% of the Singapore workforce is not engaged (Aon)
Solution: How's your continuous learning initiative going? Only 55% of employees agree that they regularly learn new, valuable things in their current role – give them more opportunities to hone their skills or learn new ones.
45% of employees feel stagnant or stuck in their current role
Solution: Beef up your internal hiring. Nearly half of employees believe their skills are underutilized in their current role – when looking for to fill positions, don't miss the talent right under your nose.
60% of employees do not feel appreciated at work
Solution: Make it a point to regularly recognise your employee's good work in a specific and timely manner. 62% of employees value the recognition they receive at work.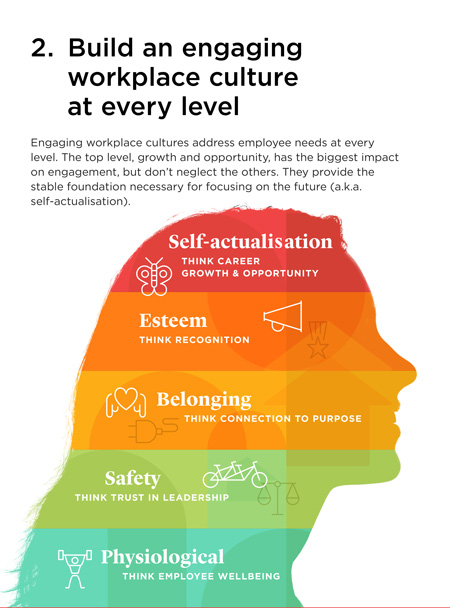 Build an engaging workplace culture at every level
Engaging workplace cultures address employee needs at every level. The top level, growth and opportunity, has the biggest impact on engagement, but don't neglect the others. They provide the stable foundation necessary for focusing on the future (a.k.a. self-actualisation).
Physiological: Think employee wellbeing (healthy food, exercise, meditation)
Safety: Think trust in leadership
Belonging: Think connection to purpose
Esteem: Think recognition
Self-actualisation: Think career growth and opportunity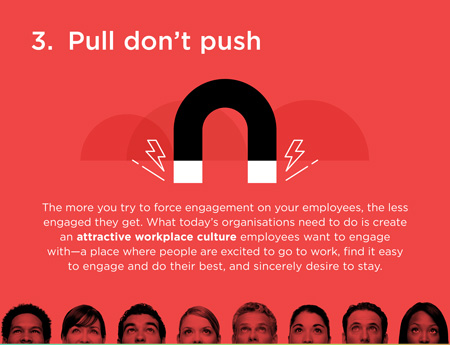 Pull don't push
The more you try to force engagement on your employees, the less engaged they get. What today's organisations need to do is create an attractive workplace culture employees want to engage with—a place where people are excited to go to work, find it easy to engage and do their best, and sincerely desire to stay.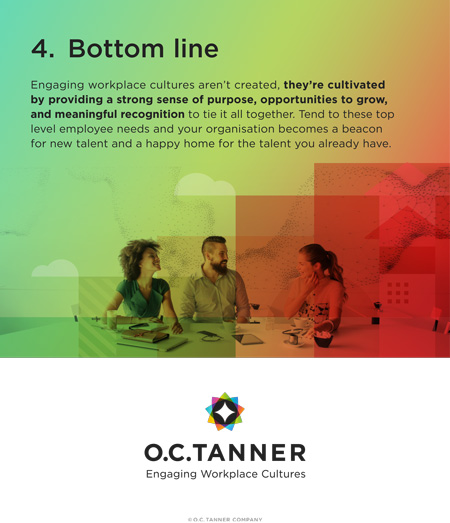 Bottom line
Engaging workplace cultures aren't created, they're cultivated by providing a strong sense of purpose, opportunities to grow, and meaningful recognition to tie it all together. Tend to these top-level employee needs and your organisation becomes a beacon for new talent and a happy home for the talent you already have.
The infographic is provided by O.C. Tanner
Related stories