The sector continues to struggle amidst the pandemic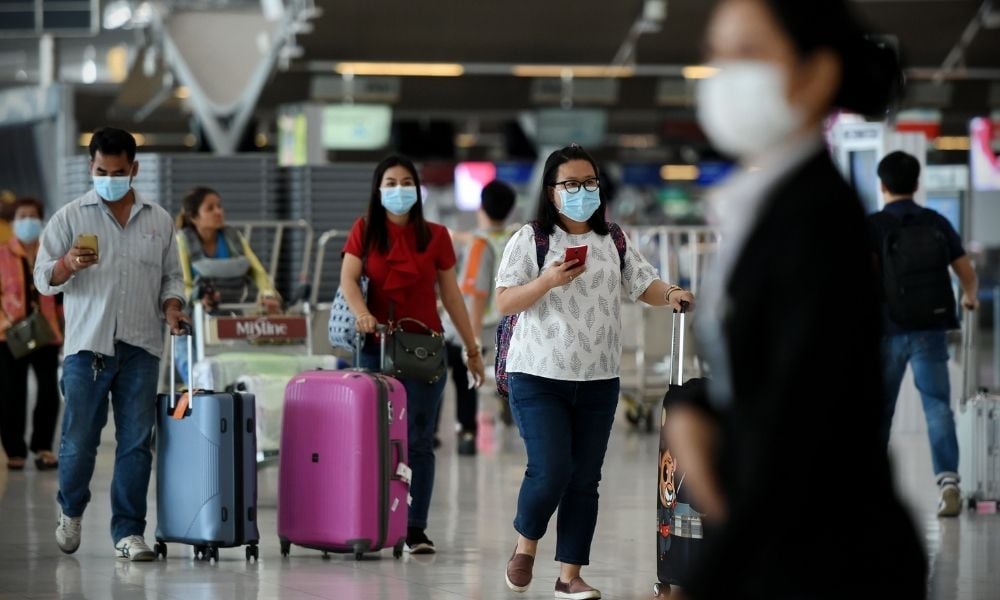 Be it for business or for leisure, many were hoping to travel again in 2021, but the pandemic had other plans. As of May, several international travel bubbles have been suspended including the Australia-New Zealand one and Singapore-Hong Kong arrangement, which didn't even manage to take off due to the uncertain COVID situation.
This doesn't bode well for businesses in the tourism and hospitality industry but there's hope yet. Domestic travel has been booming in countries that managed to keep the virus under some level of control, like China, so it's giving firms like FCM Travel a glimmer of hope. With the constant 'up and down' of the global pandemic, it's natural for employees in the industry to feel worried or uncertain about their job prospects, so we spoke to Anna Wong, director of HR for Asia at FCM Travel to find out how they've been engaging employees through the crisis.
Read more: How to manage productivity in the new normal
Stay focused on what you can control
Wong recalled just how bad things were when the pandemic hit last year and one by one, governments shut their borders to curb the spread of the virus. Whether companies were immediately affected by the restrictions or not, everyone in the industry had to watch its impact as they saw travel halt to a sudden stop.
"There were lots of things like job cuts inside and outside of the industry," she told HRD. "Companies were going through a lot of challenges and if you turned on the TV, there was a lot of negative outlook on the economy as well. Those things played a part in what the environment looked like at the time."
Instead of going into panic mode, the leaders at FCM decided to focus on things within their control. "What we did as an organisation was we really used that opportunity to remain focused on things that we could control," she said. "We used the time and the opportunity to really invest in our technology to enhance what we're offering to our clients and also invest in our people."
Read more: HRDs reveal their greatest lessons from 2020
Reskill and redeploy employees
Like many organisations, they monitored the situation and spoke with employees to figure out how to continue to engage them in their jobs and redeploy team members if necessary. "It may not have been as busy in one department, but other departments were experiencing a surge in inquiries maybe about restrictions and things like that, so redeployed employees and facilitated internal career moves," she said. "People could learn a different skill set during this time – their time can still be used productively to really improve themselves."
For instance, employees from operational roles were moved to account management, and they learned to apply their existing skills into looking after customers. Some staffers also moved into marketing or sales and learned news skills along the way, and helped the company improve internal processes and systems to ensure the business would be well-positioned to rise again in the new normal.
"We're actually internally stronger to meet our clients now," she said. "I'm really proud of our team and some of the things we've been able to achieve, like we [in APAC] are much more aligned with our global practices." The local teams across the region now work closely and collaborate more with their global team members. They even helped the business go through a "bold" rebranding exercise and launch a new proprietary booking system. "All of those things were possible because we were able to really remain focused on the things that we could control," she said.
Focus on career development
Following their strategy to ensure internal talent mobility through the pandemic, FCM has continued to enable employees to work on developing their careers through regular one-on-ones with leaders. "We asked employees about their short-, medium- and long-term goals," she said.
"At this point in time we're still recruiting. There are still many opportunities within our organisation. And we want to make sure we align the opportunities coming up with what our staff want. All these things help our team see where the company's going, its direction, and it builds their confidence in the future so they can see that: 'Yes, there may be a pandemic, but my career development is not on hold'."
Read more: How do you keep your team happy?
Be realistic – and optimistic
Regardless, it's crucial to remain realistic about the state of the business and the economy and to communicate with the organisation accordingly. The truth is travel is still up in the air and you never know how employees are impacted by the crisis. As much as you work on keeping staff engaged and busy, some may still worry and feel pressured about the ongoing uncertainty in the industry.
"We are not completely out of the pandemic yet," Wong said. "There are still things in the external environment that we can't control – but it comes down to people's need to be able to see the future. About communication, make sure that it's super regular and people are very clear about the business situation and the fundamentals: What is coming? What are you working on?"
Leaders also have a role in encouraging employees to remain optimistic. Share good news when they come, for instance FCM celebrates when they get new clients on board or updates about upcoming travel bubbles. "It helps people with dealing with the uncertainty," she said. "You know what being able to go back to office means: It's another step closer to restrictions being lifted. It's another step closer for travellers to return to travelling, so do whatever you can to help people get that feeling of what they knew before [the pandemic], even if it's like an evolved version of what you were doing."
Now that we've learned to cope with the uncertainty and be a little more resilient, it's also best to bring back the things that the company used to do, such as seasonal celebrations, internal events, and re-engaging staff with programs like CSR initiatives.
"Make sure to bring back those little things that you were doing pre-pandemic, because they really enjoy being a part of it and we shouldn't stop doing it," she said. "We just need to involve them. It really helps people when they feel like we're making steps to going back to business as 'normal', whatever that will look like in the future."