The answer in HR is probably yes – but how about your staff?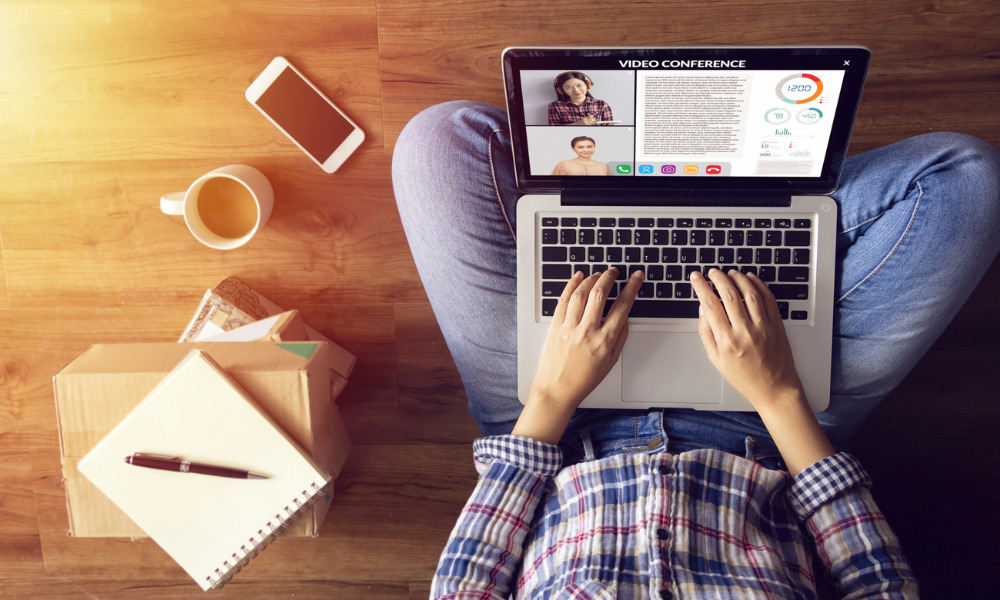 In the work-from-home revolution, no two styles of working are the same: flexibility in work hours and location gives employees some degree of freedom and autonomy that in-office work might not.
Behind this facet of telecommuting, however, not all workers are able to enjoy the same privilege. In the US alone, more than 100 million people hold jobs that cannot be performed at home.
The era of social distancing is thus creating a new kind of digital divide: between those who have the option to work from home and those who don't.
On the surface, the distinction appears to be a matter of role differentiation: a call-centre agent, for example, will have more flexibility to work from home on some days than an in-store sales associate.
As economists point out, there are nuances to this divide – and the growing separation between workers will likely lead to greater social and economic inequality, especially amid the pandemic.
Who can (and cannot) work remotely?
How many jobs can be done from home? Only up to 37% – or two in five positions on average, according to a new study from the University of Chicago.
"These jobs typically pay more than jobs that cannot be done at home," write economists Jonathan Dingel and Brent Neiman, who analysed which occupations thrive in a WFH environment and what this shift means on an industry level.
Some differences are based on seniority or level of expertise. Nine in 10 managers, for example, can be deployed in a remote setup, compared to 65% of employees in administrative support.
Meanwhile, other occupations require workers to operate both on the front end and back end. In sales, for example, only 28% can work remotely since they often operate as a distributed workforce, assigned either in an office or across store locations.
Read more: Will remote working become the new normal?
Share of jobs that can be done at home
Computer and mathematical occupations – 100%
Education, training and library occupations – 98%
Legal occupations – 97%
Business and financial operations occupations – 88%
Management occupations – 87%
Arts, design, entertainment, sports and media occupations – 76%
Office and administrative support occupations – 65%
Architecture and engineering occupations – 61%
Life, physical and social science occupations – 54%
Community and social service occupations – 37%
Sales and related occupations – 28%
Personal care and service occupations – 26%
Protective service occupations – 6%
Healthcare practitioners and technical occupations – 5%
Transportation and material moving occupations – 3%
Healthcare support occupations – 2%
Farming, fishing and forestry occupations – 1%
Production occupations – 1%
Installation, maintenance and repair occupations – 1%
Construction and extraction occupations – 0%
Food preparation and serving related occupations – 0%
Building and grounds cleaning and maintenance occupations – 0%
By industry, those in professional, scientific and technical services (86%) as well as those in finance and insurance services (85%) can easily transition to WFH.
HR and business leaders are quickly realising how, despite the massive and abrupt shift to telecommuting, remote work doesn't always work for everyone.
Overall, there are 35.6 million WFH employees in the US, according to Marissa Baker, assistant professor at the University of Washington, who authored a similar study on remote-ready jobs.
Many of these workers, she said, are white-collar professionals in technology, science, engineering, finance or administrative services. But the vast majority of the workforce is still dominated by the 108.4 million workers whose jobs cannot be performed at home.
Rethinking remote work
But how sustainable is remote work? Top leaders in technology and finance – which were among the first industries to adopt a remote work strategy in the early months of the pandemic – are also now starting to question the viability of working from home on a full-time basis.
Last week, Google CEO Sundar Pichai shared plans for the company to establish a 'hybrid model' of remote work – one that offers the best of both telecommuting and in-office work.
Read more: Google CEO: Remote work needs to be more flexible
One reason: employees are craving face time with colleagues. They want to come into the office on some days to collaborate and socialise with peers, according to the company's workforce survey.
As an organisation that thrives on the creativity of its workers, Google is keen on maintaining this culture of collaboration.
"Being together, having a sense of community, is super important when you have to solve hard problems and create something new – so we don't see that changing. But we do think we need to create more flexibility and more hybrid models," Pichai said in an interview with TIME.
White-collar professionals appear more suited to remote working than blue-collar workers. But not all in the knowledge industry are convinced that telecommuting is the future of work.
At JPMorgan, for example, productivity declined among employees forced to work from home in the pandemic. The trend prompted the US bank to direct workers back to reporting to the office.
"Overall productivity and 'creative combustion' have taken a hit," said Brian Kleinhanzl, managing director of Keefe, Bruyette & Woods, who reviewed the results of JPMorgan's workforce analysis.
CEO Jamie Dimon believes "a shift back to the office will be good for the young employees and to foster creative ideas," Kleinhanzl said.
As one of the biggest employers on Wall Street, JPMorgan's decision to have more staff back at a physical location could set the tempo for other banks' return-to-work strategy.
The decision to work from home or in the office is not only based on the nature of one's work but also on company culture, as seen in the experience of Google and JPMorgan.
And interacting in a shared environment is a key part of it.
"What seemed like a fun experiment for some at the start has shifted into a larger cultural conversation of late about whether this way of working is really sustainable for companies or healthy for employees," said Jonathan Wasserstrum, founder and CEO of tech firm SquareFoot, who observed the remote work trend closely as a real estate tech specialist.
For some professions, nothing compares to the level of productivity, creativity and team spirit that arise when peers interact in a shared environment.
"Some companies will decide that office spaces aren't for them at all. That's fine and can work for them," Wasserstrum shared with HRD.
"But the vast majority of organisations haven't been able to seamlessly and diligently match what they had going on before."
These companies, Wasserstrum believes, will eventually realise the value of "getting back in order at a dedicated office location when it's deemed safe to".